'Welcome to the Blumhouse: Black Box' Movie Review — Mementoculus Rift
The 'Welcome to Blumhouse' movie 'Black Box' offers an intriguing horror movie concept, but you'll get invested in the family drama.
Blumhouse movies at their best are effective character stories that just happen to take place in horrific settings. Get Out and Us are the high watermarks but Happy Death Day and Insidious are too. Black Box is an intriguing premise, but you'll want to see what happens to this family regardless of the horror movie in which it finds itself. 
'Welcome to the Blumhouse.' Have you tried our 'Black Box'?
Nolan (Mamoudou Athie) is a single father to Ava (Amanda Christine) and he is coping with a head injury. If the Post-It notes reminding him how to use the coffeemaker and fill the cabinets didn't give it away, you can see his brain scans and hear a voicemail from his doctor.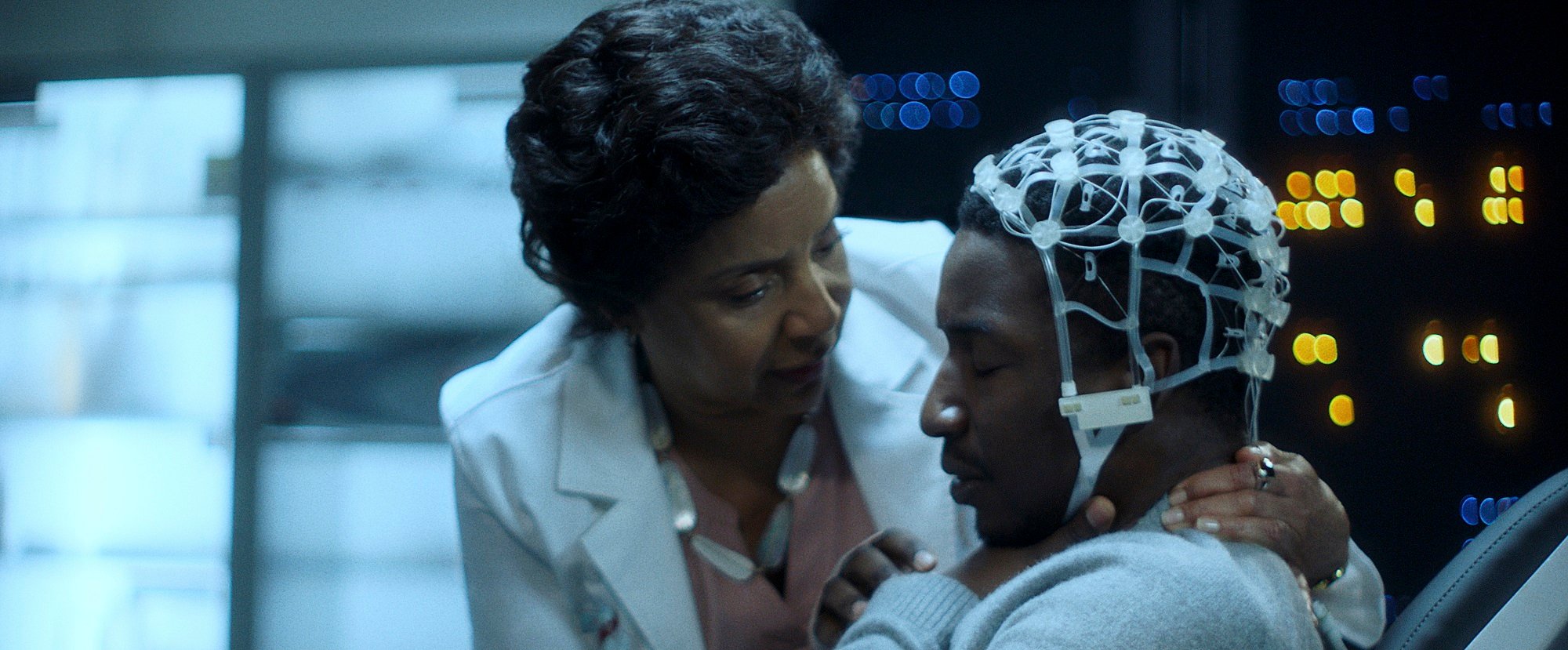 Dr. Brooks (Phylicia Rashad) has an experimental treatment to help patients suffering from memory loss and amnesia. The Black Box is a headset that turns his unconscious into EEG data and basically lets him re-experience memories in VR. 
'Black Box' is a family drama
Black Box is a recovery story before it is a horror movie. Nolan forgets to pick up Ava from school and feels the guilt of that. Ava blames herself and he has to explain he's not her responsibility.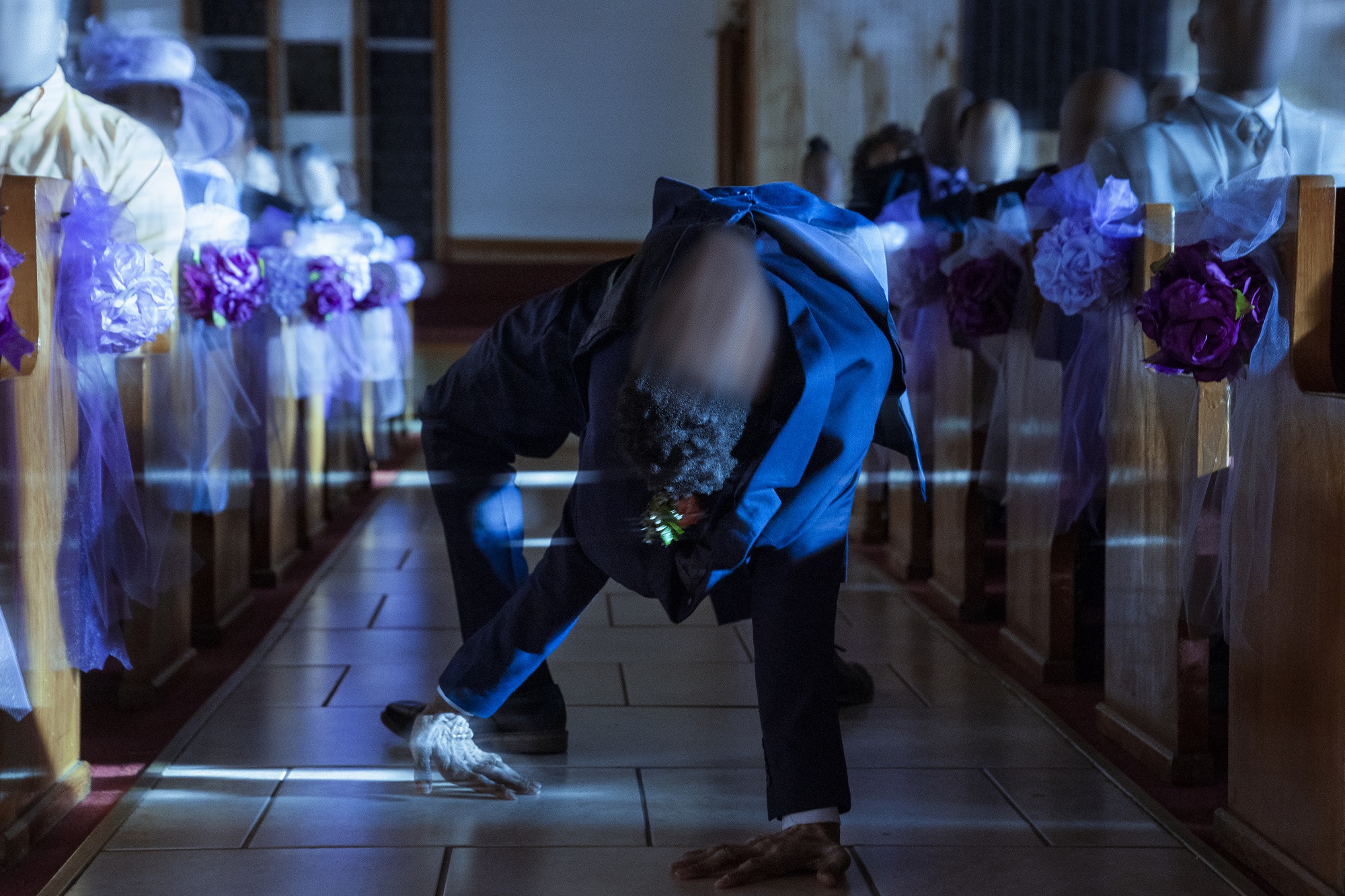 The Black Box introduces nightmarish visions of people without faces, and others who spider-walk. Those are creepy, but really you just want Nolan to recover and be able to live a full life with his daughter. Nolan's determination to power through the disturbing parts of his treatment drives the story more than the scares. 
'Welcome to the Blumhouse' with many rooms to explore
Nolan starts asking questions about the past he can't remember, and looking for those answers in his Black Box memories. Like Darkman and The Fly, the science-fiction of the Black Box is more interesting than any of its horror side effects. You want to see, could this sort of technology actually work for people with head injuries? Are the side effects worth the potential benefits?
Withought giving it away, Black Box focuses more on the emotional character journey through the technology than those scary spider walkers. The answers Nolan finds are more upsetting than the scares along the way. His frightening side comes out. Yes, spoiler alert, the hero of a Blumhouse movie isn't totally innocent after all.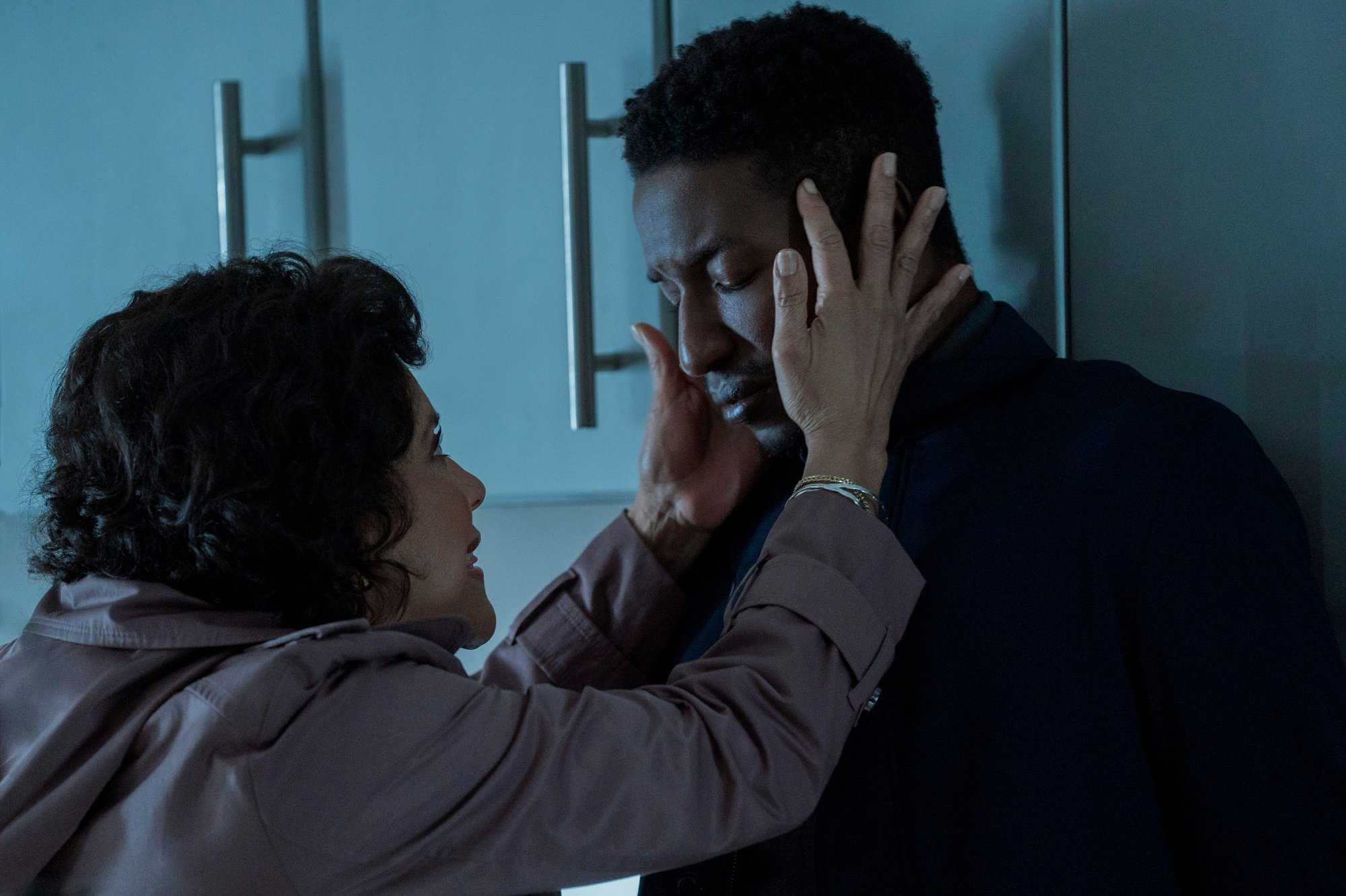 Some fun questions the Black Box suggests include: Is it low res like Oculus Rift? They never say. It's convincing enough for Nolan. They do add some pixelated glitches in his VR memories.
Black Box, along with The Lie, are the first two entries in the new series for Amazon. We'll have reviews of the four Welcome to the Blumhouse premiering this October. They're all recommendations, which bodes well for future entries in the series.