'Welcome to the Blumhouse: Nocturne' Movie Review — Don't Nocturne 'Til You Try It
The last 'Welcome to the Blumhouse' movie review of 'Nocturne' is another family drama, between sisters this time, enhanced by horror.
The last of the first four Welcome to the Blumhouse movies makes the Amazon Prime horror series four for four. Like the other three, Nocturne would work just as well as a drama without the horror aspect, but now it's the best of both worlds. It is also set in a unique world that doesn't always get to be the subject of movies, let alone horror movies. 
'Nocturne' or how I got into college 
Juliet (Sydney Sweeney) and her sister Vivian (Madison Iseman) go to the Linberg Art School for music. In the pre-title scene, we saw Moira (Ji Eun Hwang) die by suicide there, so we have a sense they're in for more than just an education at Linberg.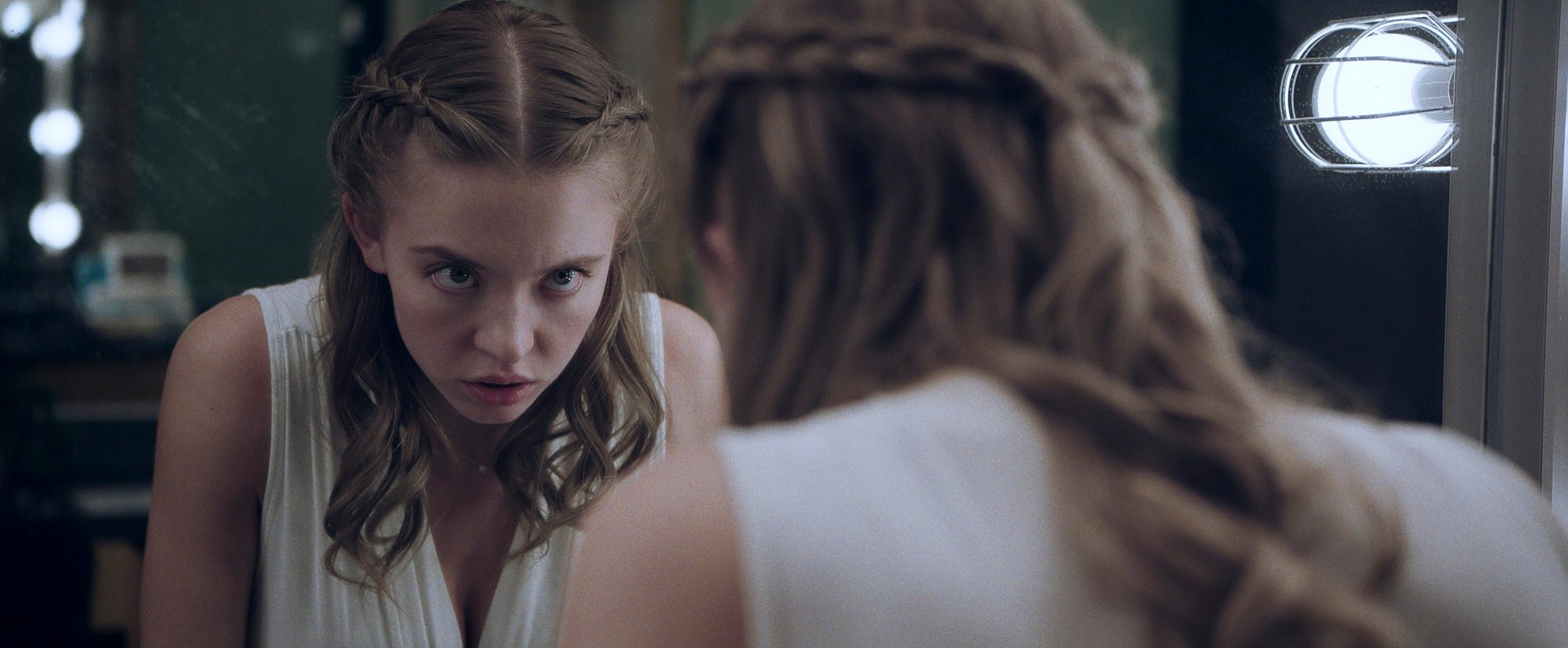 While practicing, Juliet decides to play the piece Moira was working on instead of her original selection of Mozart. She finds Moira's notebook and starts going down the same supernatural hole that may have led to Moira's death. 
'Nocturne' is another 'Welcome to the Blumhouse' drama 
Nocturne takes place entirely at the Linberg school so it fits the Blumhouse model of a modest, contained story. Like the other Welcome to the Blumhouse films, Nocturne is first a drama about the pressure of making it in the arts. Juliet didn't get into Juilliard which is a huge let down. Juliet remains driven, perhaps too much so and yet not enough for the gatekeepers.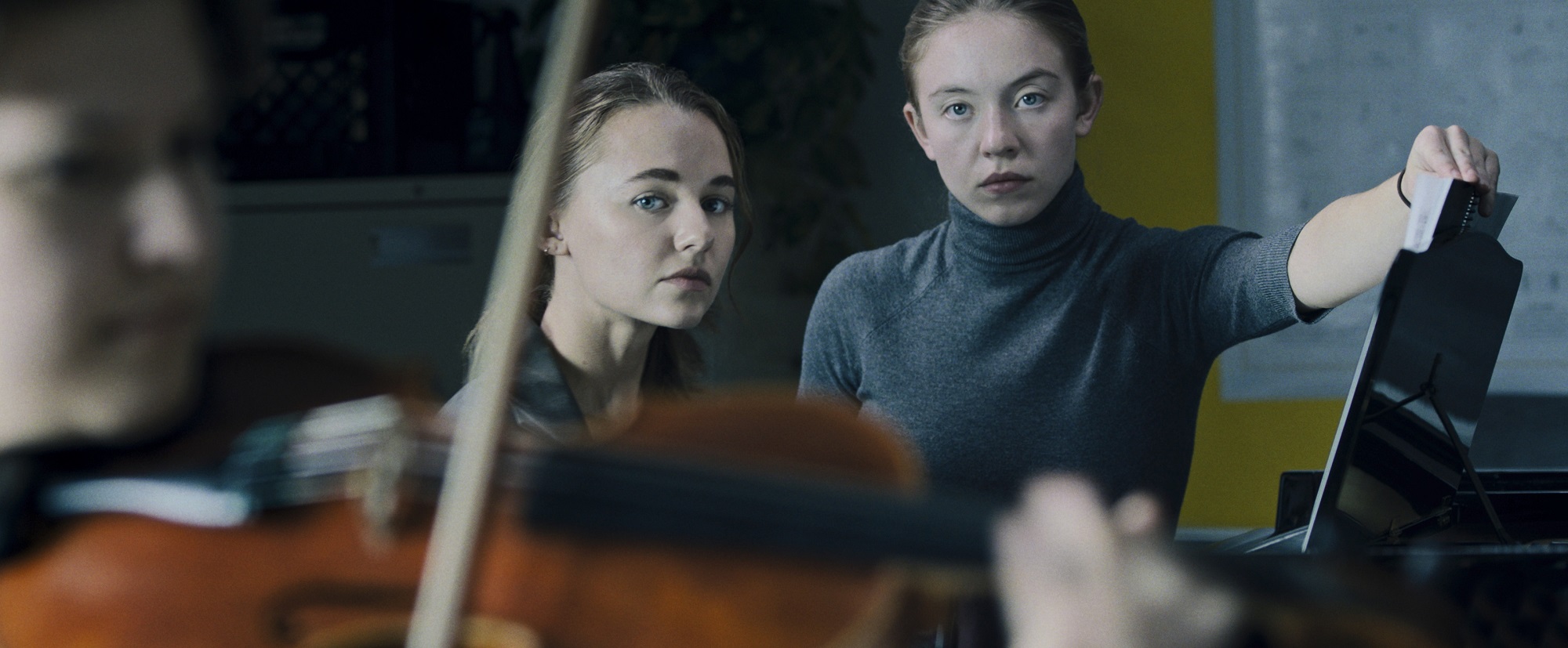 That's compelling enough, but it gets Juliet involved in horror too. First it just makes her period start early, which is discombobulating but not overtly supernatural. Then Juliet starts to see Moira with half her head missing. 
The cutthroat aspect of Linberg may be even more compelling. You're competing with your friends for spots. Teachers are telling Juliet she's too late to become a master as a college freshman. That's hard to bear. She sounds pretty good but they may be right. In such a competitive field, she may not have started easy enough to get 10,000 hours of practice
'Welcome to the Blumhouse' school of music
Okay, a music academy may not be quite as groundbreaking as the Indian culture of Evil Eye or the virtual reality memory recovery of Black Box. However, each Welcome to the Blumhouse movie is intended to work independently, so it's not a competition. It is a competition at Linberg, but not in the Blumhouse.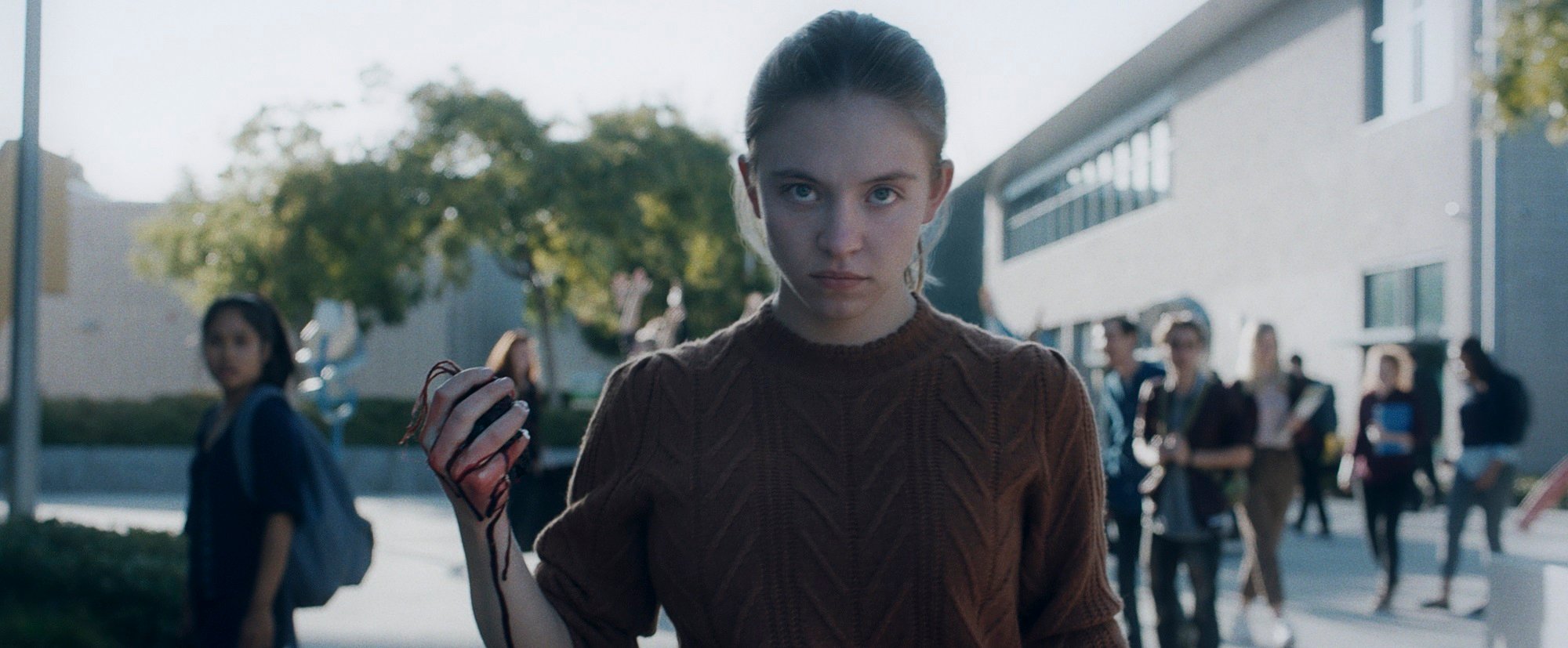 There have been movies about competitive music schools, like Whiplash, or similarly dance academies. Still, they're not as prolific as westerns or superhero movies so it seems like relatively fresh territory for drama. So too, the fact that Nocturne focuses on the women of Linberg, and sisters at that, gives the film layers of family, patriarchy and expectations for loyalty. Plus, it's really scary.