Will Wells Adams and Sarah Hyland Get Married in 2021?
Fans of Sarah Hyland and Wells Adams have waited years for the loved-up couple to get married. The Modern Family star and the Bachelor in Paradise contestant would have tied the knot in 2020, but the coronavirus (COVID-19) pandemic forced them to put their wedding plans on hold. When will the two exchange vows once and for all? Here's the latest update Adams has provided.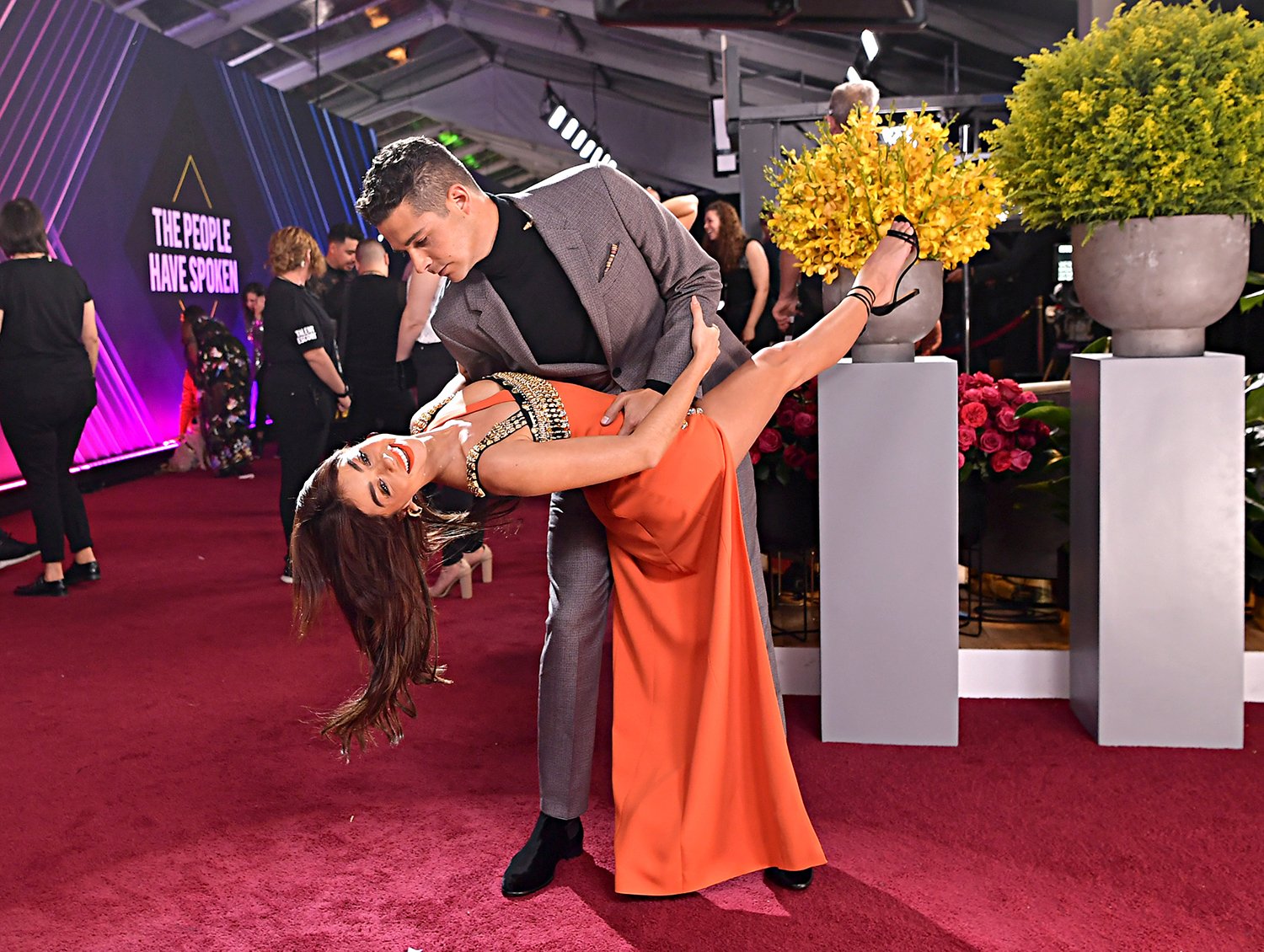 Wells Adams and Sarah Hyland postponed their wedding
Adams and Hyland were originally supposed to wed on Aug. 8, 2020, as Hyland revealed in an Instagram post at the time. However, the couple decided to postpone their big day due to the pandemic and safety concerns. Adams has since explained in interviews that Hyland's health issues surrounding her kidneys left her immunocompromised, and they didn't want to take any chances of contracting COVID-19.
Instead of a summer 2020 wedding, the couple decided to have a private photo session where they posed for fake wedding photos. Hyland has since posted the photos on Instagram for holidays like Thanksgiving and Valentine's Day.
Adams said the wedding may not come until 2022
In January 2021, Adams shared an update on the wedding plans during an episode of the Click Bait with Bachelor Nation podcast. At the time, he said that he and Hyland wanted to push the wedding to summer 2021, but they weren't sure what the wedding would look like.
"We're hoping it's gonna be in the summer. If this thing continues and we're not able to do it…we're gonna do…it'll be like, courthouse," he said. "Or I'm really pushing for, like, Vegas, powder blue suits, Elvis being an officiant. We're getting married this year. I just don't know how that looks."
Unfortunately, Adams and Hyland then decided to postpone the wedding a second time, Adams revealed in July 2021. He told Access that he and Hyland planned to marry in July, but they still did not feel comfortable with the conditions of the pandemic.
"We just weren't sure about how many people we could safely bring together," he said, adding that they have to be "super safe and careful" around Hyland.
"When you look at it like that, it puts things in perspective. It's not of huge importance for us to get married this year. We'll probably have to postpone until next year," Adams concluded.
How long have Adams and Hyland been together?
Hyland and Adams began dating in 2017 and reportedly grew more serious with each passing month. One year later, the couple moved in together. Then, in 2019, the Bachelorette star finally proposed to Hyland.
In a 2019 anniversary post for Hyland, Adams revealed that he knew he would marry her the night he met her. Likewise, Hyland told Us in 2018 that she already knew her then-boyfriend was "the one." It's clear that Hyland and Adams always had a feeling they would someday tie the knot, so all fans can do is wait for the day to finally arrive.
RELATED: Why Sarah Hyland Says She's 'the Child' in Her Relationship With Wells Adams