Wendy Williams' Biopic Trailer Teases High Drama, Fans React
Wendy Williams' fan base all but ensured that her personal story would make it to the small screen, and the wait is almost over.
After spending decades on air as America's gossip queen, — and sometimes becoming a hot topic herself — she's finally rolling out her Lifetime biopic. Fans can get ready to grab their coffee mugs or a glass of wine to take it all in, as the trailer promises to deliver the drama.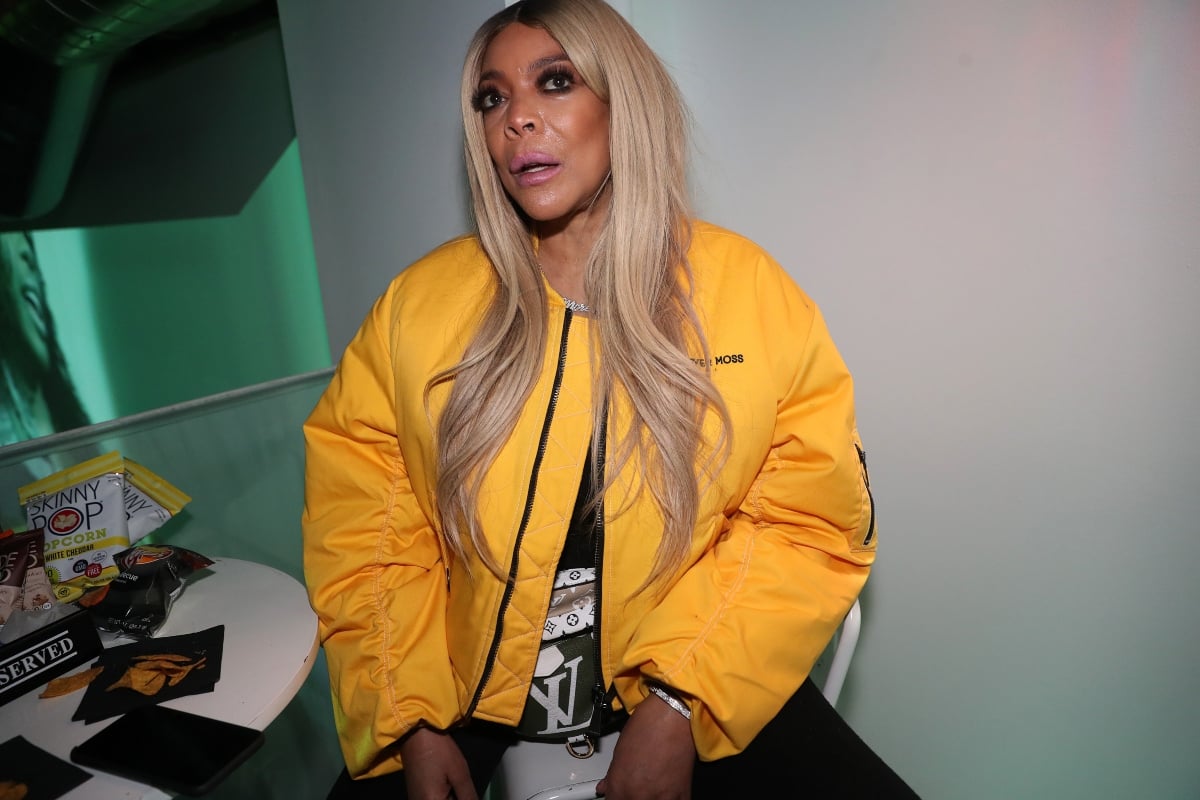 What 'Wendy Williams: The Movie' is about
Announced in summer 2019, the biopic is executive produced by Williams and will cover her journey as a radio personality to syndicated talk show diva. The film was originally supposed to air in 2020 but was delayed due to the pandemic.
According to the logline from Lifetime, the biopic will touch on Williams' ups and downs in her personal and professional life.
"The authorized project provides a revealing look at Wendy's journey, from her scrappy upstart days in urban radio to the success of her own syndicated talk show. Despite all the naysayers and obstacles Wendy encountered throughout her life, her strength and determination have allowed her to thrive."
The movie premieres on Lifetime on Jan. 30 at 8 p.m. EST.
Fans react to 'Wendy Williams: The Movie' trailer
Some already expected the biopic to dip into Williams' marriage to Kevin Hunter as well as her well-documented medical issues. She's been candid about having thyroid disease and many viewers remember the incident where she fainted on air. She's also spoken about addiction and alluded to the affair her ex-husband had.
Those moments are included in the trailer which was shared by Entertainment Tonight.
Ciera Payton plays Williams in the film and Morocco Omari tackles the role of Williams' ex-husband. Many fans are excited about watching and are marking their calendars. Directly under the YouTube trailer, the comments poured in.
"This actually looks really good! I will def be watching," wrote one fan. Another added, "This is going to be good….wendys story needs to be told. She's such an inspiring woman coming from Jersey, recovering addict, divorced and running an empire she's still standing after all she's been through."
"I have been waiting to see this for over two years and I cannot wait for this!!! I feel like Wendy Williams and I are soul sisters thru the tv lol we even got the same birthday hayyy that's my b*tch lol," commented another fan.
Others believe there will be parts of her story that are left out but they're cautiously optimistic about how far Williams will go down the rabbit hole.
Tune in for the in-depth documentary too
Following the film's premiere, Lifetime will air a full-length documentary featuring Williams. She'll take viewers down the road beginning from her childhood and leading up to the present. Per Lifetime, she will face the camera and dig into her backstory and her emotions.
"From her apartment in Manhattan, we're with Wendy during the course of her divorce, as she deals with being a 'Hot Topic' and finds a way to right her ship again. It's a raw, no holds barred look with never-before heard truths about Wendy's notorious feuds with celebrities, her shocking divorce, her childhood and the private darkness she has endured."
Williams has a number of beefs with celebrities, including Angie Martinez, 50 Cent, Tupac Shakur, and Method Man. Viewers are hopeful the movie and the follow-up documentary are as juicy as her TV show. Tune in on Jan. 30.