Wendy Williams Calls out Denise Richards From 'RHOBH' for 'Wanting Attention'
Wendy Williams is the queen of shade and her television show loves to gossip about the Housewives franchises. The talk show host took a jab at Denise Richards from The Real Housewives of Beverly Hills. Williams accused Richards of "wanting attention" after rumors surfaced alleging she wanted to quit the Bravo show.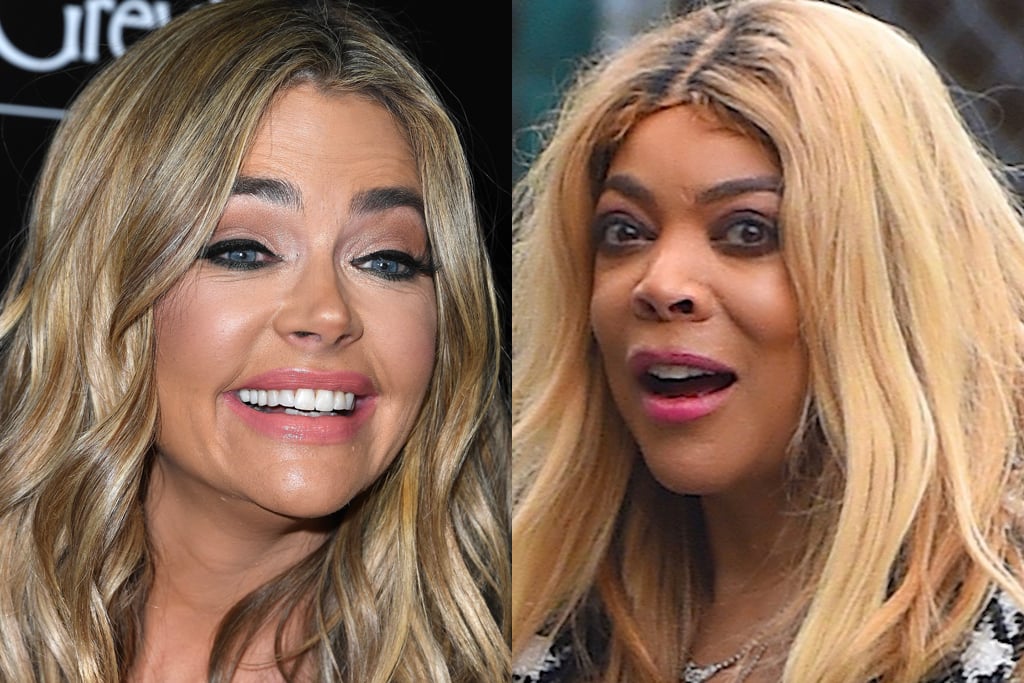 What did Wendy Williams say?
Much of the drama being promoted by Bravo for the new season of RHOBH is around Richards. There are allegations that Brandi Glanville and Richards had some sort of affair. According to sources, the Wild Things actress had threatened to quit the show and stopped filming in protest.
Williams took up the topic on her show and believes that Richards only said she was leaving to get attention.
"Denise, first of all you're not going anywhere," Williams said. "Denise threatened to quit the show. I don't think she'll quit, I think she'll be back. She just wants attention, You've got my attention, but not in the way that I believe you."
Is Denise Richards quitting 'RHOBH?'
During a chilling preview for the upcoming season of RHOBH, Lisa Rinna is heard asserting Richards would not return to the series. However, at the end of the trailer, Richards comes back in front of the cameras to say her side of the story.
In a new interview, Richards denies ever quitting the reality series and all the rumors were started by her co-stars.
"The only people who've said that I'm not going to the reunion are some of the ladies on the show and they never asked me if I was going or not," Richards told Hollywood Life.
Unlike Lisa Vanderpump, Richards is going to fight and defend herself from the allegations made against her. She also revealed that she was game for the reunion and face all of her accusers.
"I'm planning on going if we still have [it]," she added. "I don't know how we're going to be doing the reunion now. Maybe things will be lifted and we'll be able to do it, even if it's on Zoom. But I never said that I wasn't going to be there. They're the ones that are saying that."
Although there were rumors that Richards wouldn't want to return to the show, she didn't completely close the door. The actress said it wasn't up to her to decide who gets asked back, teasing that she would return if they offered her a diamond for season 11.
"No one knows who's going to be back next season," she revealed. "They have to ask us to come back. I never said I quit the show. And Bravo knows that!"
The Real Housewives of Beverly Hills airs Wednesday nights at 9 p.m. on Bravo.