Wendy Williams' Coronavirus Concern Is the Epitome of a First World Problem
The spread of COVID-19 is changing the way most of us are going about our daily lives and for many people across America. talk show hosts were the first to signal those changes. Filming mainly in Los Angeles and New York, where the virus was hitting the earliest and hardest, most talk shows were shutting down filming long before other cities had received similar orders to stop large gatherings and start sheltering in place.
In the midst of these early shutdowns through the beginning of March, however, Dr. Oz was one of the last holdouts, still filming in his studio. While he has since transitioned to filming from home, on an episode that aired March 20th, he had fellow talk show host Wendy Williams physically in his studio to chat about her COVID concerns.
Wendy Williams wanted to get back to work
Williams is the host of the daytime talk show The Wendy Williams Show where she interviews celebrities, gives her opinion on hot topics and offers advice to viewers. By the time she came on Dr. Oz's show, hers was already shut down and she had already begun to shelter in place aside from essential errands.
She described her trip to the studio as feeling like a science experiment and she took the opportunity of being out of the house to run a few errands before she arrived. Williams commented on how Dr. Oz was one of the only shows on at the time and told him about her own show being suspended.
She described a phone call she received telling her: "We need to have you home, indefinitely." She added her own thoughts, "There will be no more Wendy or any of the other people for a period of time."
Though Williams was practicing social distancing and understood the situation, she wanted to film anyway saying: "I'm willing to risk it with one camera and a flashlight. I'm ready to go back to work next week." She expressed at the time that she was cautiously optimistic.
Since the episode aired, we now know the situation is likely to drag on a lot longer than originally thought and shows that can are beginning to adapt by filming from home. Williams has since joined the wave of in-home talk shows, hosting her show, Wendy @Home, from quarantine.
She interviewing guests via web conferencing and shares her usual social commentary with limited graphics and fanfare. She releases her episodes on YouTube now with clips also shared on her Instagram and official Wendy Show website.
Wendy Williams says there are different isolation concerns for single people
At the time of her Dr. Oz interview, Williams said she was set for the quarantine, with enough food, water, toilet paper, and kitty litter to last at least a month. But the social distancing was taking its toll on her.
In response to Dr. Oz asking what was difficult about the isolation, she said: "You ready? The sex. The boyfriends. Not that I'm having sex with a bunch of people but you know, the intimate conversation. Somebody coming over and sharing a meal."
Dr. Oz asked if she was doing that now (aka having sex) and she gave a resounding no and added: "It's not that important." They went on to discuss how things are different if you are already partnered up, but as a single person, it's not worth the risk of inviting a new person into your home at this time.
COVID-19 disrupted Wendy William's plastic surgery plans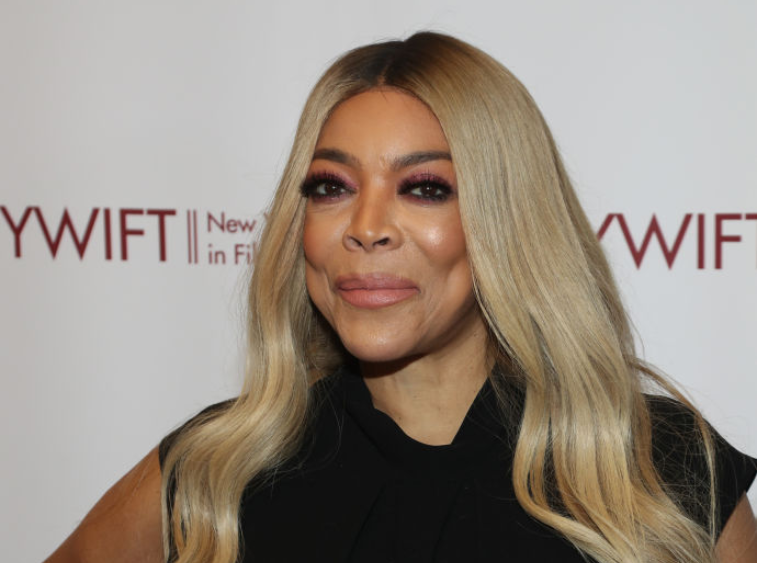 While her concerns about going through this alone are relatable, she did share one major concern that was a little far more elitist, albeit slightly in jest: plastic surgery. Williams has been open about her love of cosmetic surgery, for years even calling herself the "poster child for plastic surgery."
While she did say she completely understands why elective surgeries have been postponed, she did express her feelings on the matter: "It's just that, as a surgery girl, when you save your money and you've been planning for years, and then you have your appointment and all of a sudden the corona pops up, and I got to deal with these saggy boobs. How much longer before I get them pulled back up?"
For many fans, these comments were seen as tone-deaf. With people dying and struggling to stay alive, and losing their jobs, Williams' comments on an elective procedure came off crass and insensitive.