Wendy Williams and Evelyn Lozada Squash Their Beef on TV
Wendy Williams has had more than a fair number of celebrity beefs during her 35-year career in media. Basketball Wives' Evelyn Lozada is no stranger to on-camera fights, social media controversies, and feuds either.
When the two women locked horns years ago, it looked like things were doomed to be cold for good. But the pair just made peace on Williams' talk show. And Williams even extended an apology.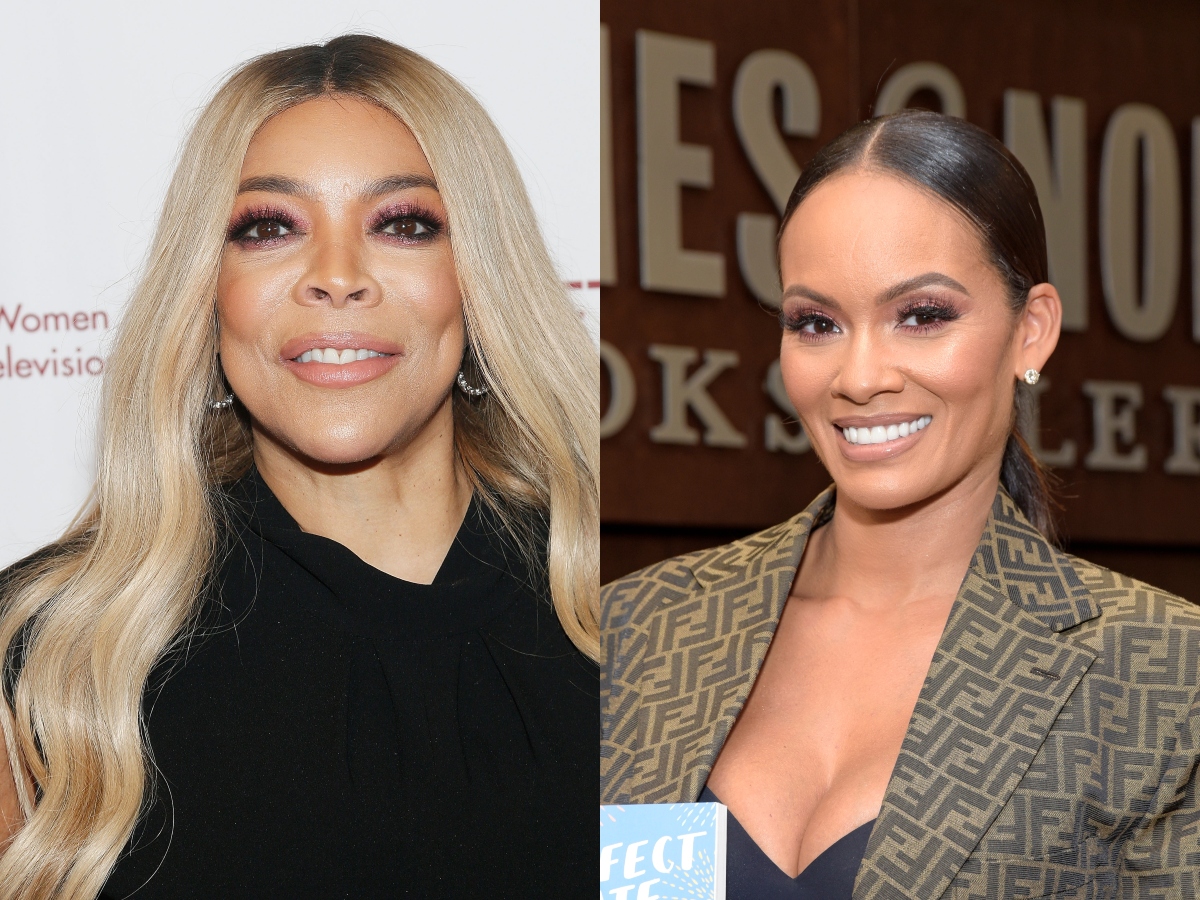 Shady comment kicked off beef between Wendy Williams and Evelyn Lozada
When Wendy Williams: The Movie aired back in January, it brought to mind some of the rumors that were floating around about the gossip queen's then-husband, Kevin Hunter.
Social media users were dialed in for the part about Hunter's cheating, and many recalled the feud between Wendy Williams and Evelyn Lozada.
Seven years ago, Lozada and her baseball player beau announced the birth of their son Carl Crawford Jr.. Williams discussed it on her "Hot Topics" TV show segment and threw shade at Lozada.
"Evelyn gave birth to a cash register — I mean — a baby boy," she said. She then proceeded to address Lozada, advising her to prepare Epsom salt baths for her man and to "take care of your cash register."
Lozada responded via Twitter by taking a shot at Hunter. She claimed Williams' husband was buying shoes for another woman from her Miami store.
Lozada fired off a series of tweets and even mentioned the specific shoes Hunter bought. That was back in 2014 and the women stayed on unfriendly terms — until now.
Wendy Williams apologizes to Evelyn Lozada
In January, Williams admitted to Andy Cohen that she owed Lozada an apology, and she made good on her word during the March 24 episode of The Wendy Williams Show.
Lozada was welcomed as a guest to talk about the current season of Basketball Wives, her businesses, and family. But before they got into the interview, Williams apologized to Lozada.
"I wanted to apologize to you, because I believe exactly what you said," said Williams. After Williams recapped to the audience how their feud got started, Lozada chimed in to say Hunter used to send his assistant to purchase his mistress's shoes.
However, she also noted that Williams' "cash register" comment stung, which is why she clapped back. She accepted Williams' apology and also said sorry for how she reacted to the situation all those years ago. These two have truly made up.
Maybe Williams and Dionne Warwick are next?
Lozada on the latest season of 'Basketball Wives'
Lozada chatted about her OnlyFans page and jewelry line, and briefly spoke about Basketball Wives.
Williams commented that as a fan, the reunion was lackluster for her. The two didn't talk about the ongoing colorism controversy with O.G., but Lozada admitted that she's done some things on the show that she's not proud of.
She is unsure whether she'll be returning for another season and stated she makes those decisions as they come up. Fans can stream all episodes of Basketball Wives Season 9 on VH1.