Wendy Williams Just Blasted Nicki Minaj Over Marriage to Kenneth Petty: 'You Ruined Everything About What Your Brand Could Be'
Well, it's safe to say Wendy Williams isn't a fan of Nicki Minaj's marriage.
After a string of failed romances, Nicki Minaj found love in late 2018 with a controversial pick: her friend Kenneth Petty. While the two have known each other since they were teenagers, many people have expressed concern over Petty's criminal history — which includes convictions for attempted rape and manslaughter.
Among the critics is Wendy Williams, who downright roasted the two on the March 10 episode of her eponymous daytime talk show. She put Petty's criminal history on full blast and claimed that Nicki Minaj has tarnished her legacy by marrying him.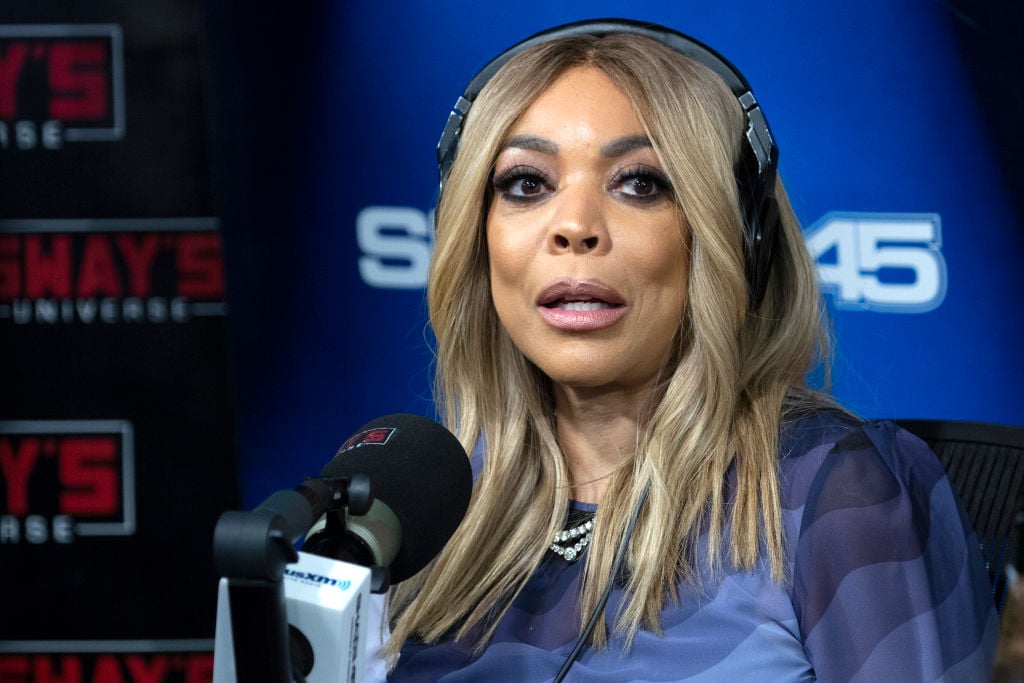 Watch Wendy Williams speak on Nicki Minaj and Kenneth Petty
At the end of the episode, Williams complained that she had run out of time and couldn't cover a story about Petty, who was arrested on March 4 for failing to register as a sex offender in California.
The mishap stems from Petty's 1995 conviction for attempted rape, during which he allegedly used a sharp objection. He reportedly served about four years in prison before being released, according to TMZ.
Williams promised that she would cover the drama on the March 11 episode but still managed to squeeze in a few comments about it.
"I'm gonna lead with this: You should have never married him 'cause now you ruined everything about what your brand could be — again," she began.
"You're never gonna stand a chance when you're with a man who pulls a knife at rape-point," Williams continued. "A molester. A registered sex offender, who wasn't even registered. You're never going to stand a chance with John Q. Public because there's only one thing worse than touching children and pulling knives and that's murder. By the way, he did go to jail for manslaughter."
She then paused and exclaimed, "Oops, I think I just did the story!"
Nicki Minaj has yet to respond to the moment, but sources have said that she's standing by her man regardless.
It's not the first time Wendy Williams has spoken out against Nicki Minaj and Kenneth Petty
Upon learning that Nicki Minaj and Petty had wed in a secret ceremony on Oct. 21, 2019, Williams mocked their relationship on her show.
"I don't know what he does for a living, I just know that he did time in jail for—he's a sex offender," Williams said, drawing coos from the audience.
"Well, she's no stranger to that because her brother's in jail for sex offending," Williams continued, referencing the rapper's brother, Jelani Maraj. Maraj is currently serving 25 years to life for raping his stepdaughter.
Williams also mentioned that Petty served time for manslaughter in connection to the shooting death of a man named Lamont Robinson.
"Now, he served seven years in prison and he's also a sex offender," Williams added. "So that means that he…is a manslaughter a killer? Okay. So, he's a killer and a sex offender… Well Nicki, congratulations."
Nicki Minaj slammed Wendy Williams over those comments
In a later episode of her Apple Beats 1 show Queen Radio, Nicki Minaj sounded off on Williams, calling her "demonic" and vicious.
"I pray for you because I know you're hurting and I know you must be sick and humiliated," she said in part.
"I didn't know that in our society, you have to be plagued by your past," Nicki Minaj continued. "I didn't know that people can't turn over a new leaf. I didn't know that your viciousness and evilness was this deep-rooted."  
She said Williams' shady remarks might have had something to do with the stress of her split from her husband Kevin Hunter. Williams filed for divorce from Hunter in April 2019 after he allegedly had a child with his mistress.
"When a woman isn't really being loved at home, the viciousness is a different type," the rapper went on. "So I really wanted to pray for you today, because look at where you are now in your life. Look at what age you are. You're sat up there being vicious all this time, and paid for that man's mistress for all these years. You paid for her shopping sprees, you paid for her hotels, you probably even paid for her GYN bills … you paid to have that baby delivered."
"I know you must have gone through a lot. But you are demonic, and that's why this stuff unfolded. If I were you, I would go and pray, ask for forgiveness. Report the news without the level of viciousness and trying to play dumb and doing all this nonsense," she concluded.
Yikes.
Stay tuned for a clap back from Nicki because if the past is any indication, one is on the way.