Wendy Williams Reacts To Nene Leakes Leaving 'RHOA': 'It's a Money Thing'
Nene Leakes confirmed last week she was leaving The Real Housewives of Atlanta. The iconic reality TV star didn't reach a deal with Bravo to return to season 13 of the series which had already started filming. With Wendy Williams back in the purple chair after an extended hiatus, she wasted no time getting into the "Hot Topics" and talking about the latest news. Fans now have the TV host's take on why Leakes left the reality series.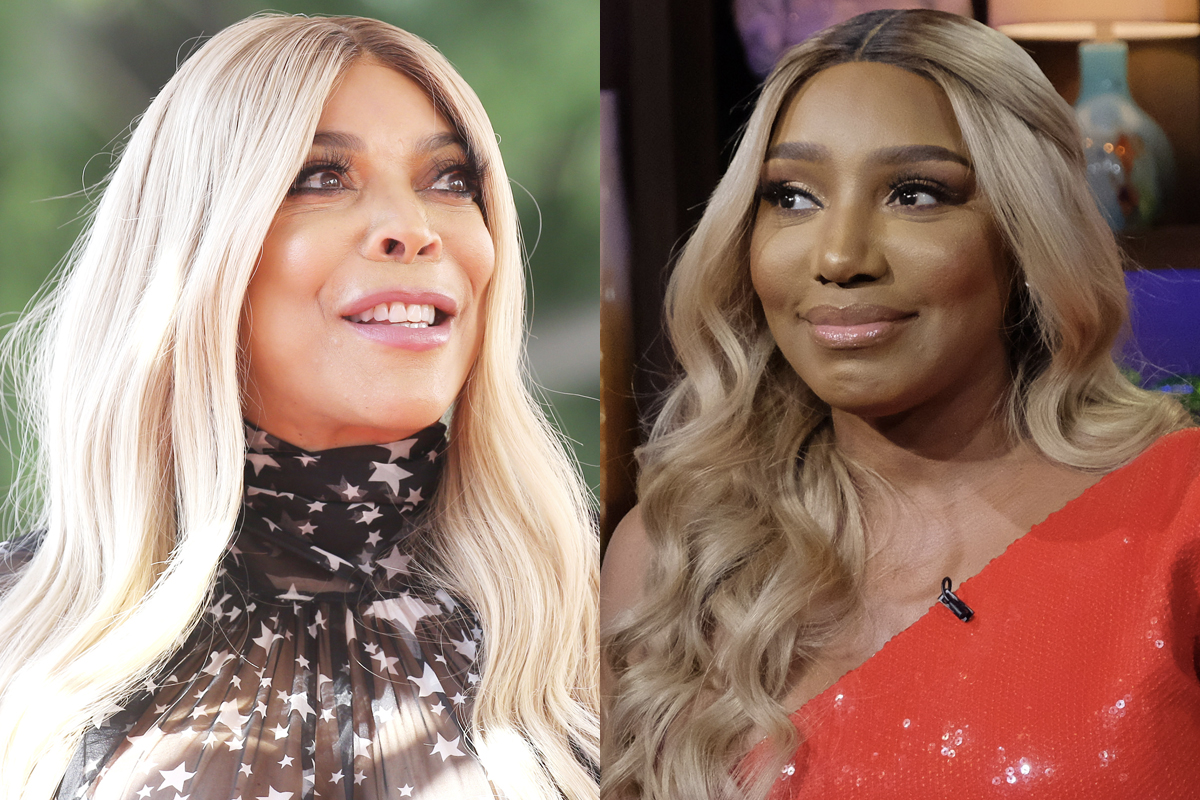 Why is Nene Leakes leaving?
Leakes had hinted she was in the middle of negotiations for her return to RHOA Season 13. The "tastiest peach" had called out racial inequality at one point, but never went into details about what was happening at the table. Finally, on Thursday, September 17, Leakes broke her silence and explained what many fans had already predicted.
"I have made the very hard and difficult decision to not be a part of Real Housewives of Atlanta Season 13," the "Come and Get This Hunni" hitmaker said on YouTube. "It wasn't an easy decision for me… It was hard."
This was not the first time that Leakes left the Bravo franchise. Her initial run spanned the first seven seasons of the show. Leakes then left for two seasons and held a peach for three more seasons starting with season 10.
"You could've never told me that I would star on this little and it's still been going strong 13 years later," Leakes added. "I'm just so happy that I can say that I was a part of a genre that opened up doors for black ensemble reality shows to step up and be a part of what we now love so much, reality TV."
RELATED: After Nene Leakes 'RHOA' Exit, Garcelle Beauvais Suggests Peach To Join 'RHOBH'
What does Wendy Williams think?
As Williams returned to her daytime talk show, she had the latest tea on Leakes leaving RHOA. Many fans know that Williams and Leakes are good friends and have each other's phone numbers. The former radio host even made a voice appearance on season 12 of the reality series.
"So, I called Nene. She answered on the second ring," Williams revealed on her "Hot Topics" segment.
Williams said Leakes had been expecting her call and the former said she didn't believe that she was actually leaving for good.
"It's a money thing," Williams said. "They negotiated back and forth. She said she can't do it, she knows what she's worth and she can't be there. There's not enough filming time for her for it to make sense and there's not enough money for her."
RELATED: 'RHOA': Nene Leakes Talks Issues Raised Against Her as Season 13 Contract Negotiations Fire Up
"Nene will always be the queen bee," Williams added. "I think she likes a lot of attention and I think Bravo likes to boil the pot and bring them back."
Andy Cohen shares sweet message to Nene Leakes
After Leakes made the announcement of her departure from RHOA, Andy Cohen posted a sweet message to the Atlanta OG.
"Nene Leakes is an icon of the genre," Cohen shared on Instagram. "She is a gif and catchphrase machine. In 11 years of WWHL, Nene has been our most frequent guest, and she is always A BLAST."
Cohen acknowledged the impact that Leakes had on the Housewives franchises as a whole and said he hoped to work with her in the future.
"I am going to miss Nene on the show, but I'm hoping we work together again soon and will remain in each other's orbits forever," Cohen added.
The Real Housewives of Atlanta is already filming season 13 and that season is expected to air on Bravo later this year.