Wendy Williams' Recent Controversy Is Not Her First
Wendy Williams has come under fire after a joke about the death of Amie Harwick. It is not the first time she's said something that was in poor taste, though.
Wendy Williams is a controversial TV personality, that's for sure. While the talk show host has plenty of fans, she's also collected plenty of critics over the years. The pool of critics just grew by tenfold, though. The talk show queen made a joke about the death of Amie Harwick, a sex therapist and author, who was briefly engaged to Drew Carey, much to the discomfort of her audience. While Williams' most recent snafu is the freshest of her missteps, it's not the first time she's enraged her fanbase and the world at large.
Wendy Williams' joke about Amie Harwick was cruel
Harwick was gravely injured when she was pushed from the third-story balcony of the home she shared with a roommate on Feb. 15. Harwick was pronounced dead at an area hospital after police responded to the incident. She had filed two restraining orders against her alleged killer, Gareth Pursehouse. Pursehouse and Harwick were involved in a romantic relationship at some point but had long since broken up. According to The Cut, Harwick suffered unimaginable abuse at the hands of Pursehouse during their relationship and was in fear for her safety when she filed the restraining orders. The most recent order had expired shortly before her death. Pursehouse was arrested in connection with the crime but has since been released on a $2 million bond.
Williams shared the news on the Feb. 17 broadcast of her show, The Wendy Williams Show. While the segment started out normally, with Williams reporting on Harwick's death, she suddenly made a joke, referencing Harwick's cause of death and her connection to Carey. She stated, "come on down," which is Carey's catchphrase on The Price is Right, before looking upwards as if someone was falling from the sky. The quip fell flat with her audience, and Williams quickly attempted to change directions, but the damage was done.  
Williams has made terrible jokes in the past, too
This is far from the first time that Williams has found herself in hot water for an alleged joke. Just last month, Williams was called out on social media for making fun of Joaquin Pheonix's cleft lip. During a January 2020 broadcast, Williams discussed Pheonix's attractiveness, but she spent a solid 10 second mimicking a cleft lip with her fingers. The world was outraged, and everyone from medical ambassadors to celebrities took to social media to scold Williams for the action, according to Pop Culture. She later apologized.
Nicki Minaj took aim at the talk show host in November 2019 when Williams made jokes about Minaj's husband, Kenneth Petty. Petty and Minaj, who have known each other since childhood, shocked fans when they got married. Petty spent several years in jail and is a convicted sex offender. Williams went through his lengthy rap sheet on her show and questioned Minaj's decision to marry him.
Will her show be canceled?
While Williams has been forced to apologize for jokes in the past, her most recent misstep looks like it could be her last. Fans of the show are now calling for her to be "canceled" following her reporting on Harwick's death. It could be the beginning of the end of the TV personality.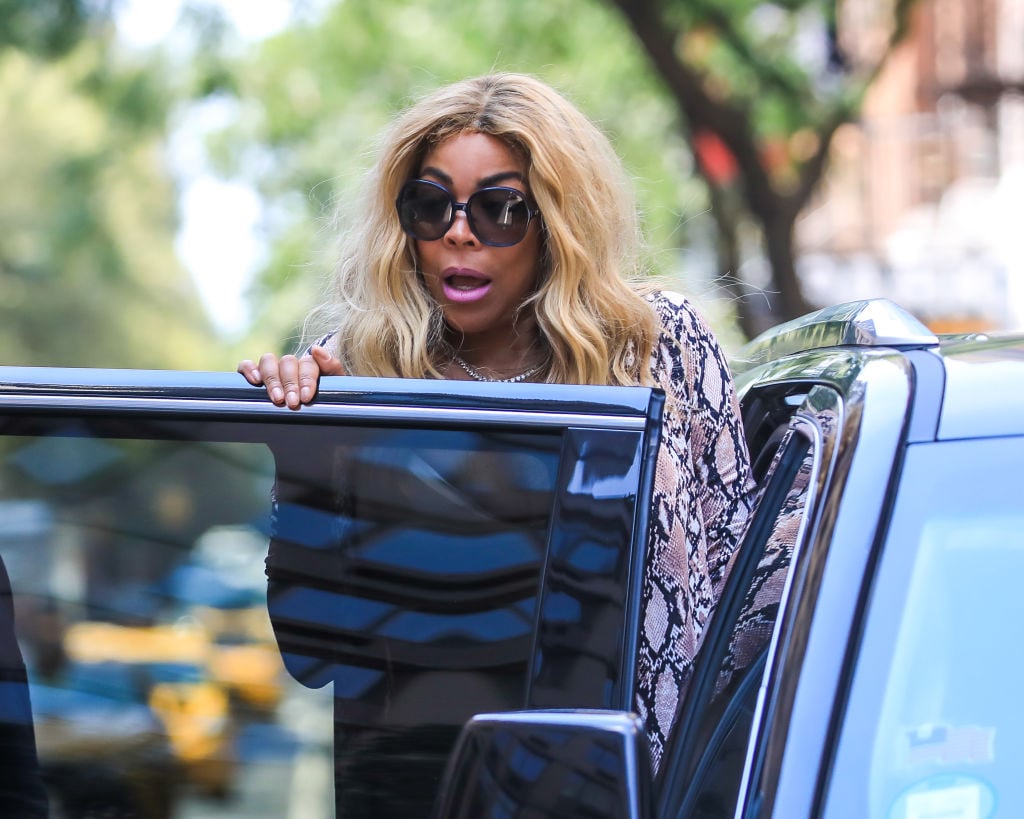 A petition was circulating last month calling for her cancelation after her joke about Pheonix, and the LGBTQ community is looking for Williams to be removed from the air after an offensive joke about the community wearing "our skirts and heels." One such petition has collected more than 90,000 signatures.
Fox, the network that hosts Williams' show, has not commented on the situation. Williams has attempted to apologize for her most recent quip, but frankly, audiences are not accepting her apology this time.