Wendy Williams Speaks Out About Offset's Run-In With Police: 'It's Just a Bad Time to Be a Rapper'
Wendy Williams has been hosting her talk show, The Wendy Williams Show, since 2008, and she's built a fan base around discussing the lives of other celebrities. Williams love talking about trending celebrity news, and after Offset was detained by police over the weekend, she gave her own opinion on the rapper's situation.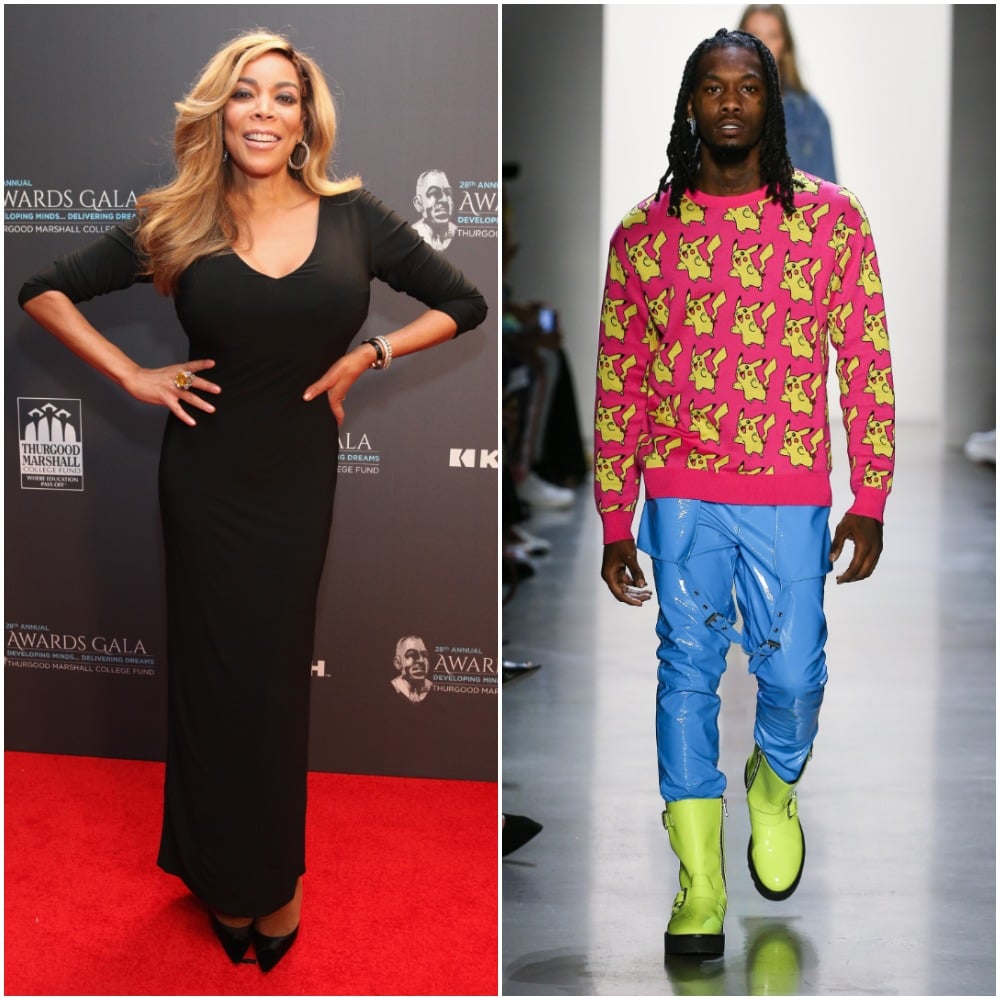 Wendy Williams loves discussing celebrities' lives
Each morning, Williams welcomes her audience to the show (she took a lengthy hiatus from a live studio audience during the coronavirus pandemic) to discuss her Hot Topics. It's the show's first segment, and it's meant to catch up the audience on the latest celebrity news.
Williams' Hot Topics is arguably the most notable part of her show, though she has landed in hot water over some of her past comments regarding celebrity stories. The talk show host certainly doesn't hold back, and while that's part of her appeal, it has also led to controversy.
Williams found herself at the center of a social media storm after she suggested that Rob Kardashian could "do better" than his rumored girlfriend, Tommie Lee. Williams also insulted the gay community by suggesting they never menstruate, so they'll never know what it's truly like to be a woman.  
RELATED: Former 'Wendy Williams Show' DJ Agrees That Williams Needs Rehab
Williams recently praised Offset for how he handled being detained by police
Williams has been back in the studio since late September, and she had no trouble jumping right back into a live audience. She has continued to discuss her Hot Topics with the nodding, laughing, and occasional gasps that often come from her audience members during the segment.
On Oct. 26, Williams discussed Offset's recent run-in with police in New York City over the weekend. Offset recorded the confrontation on his Instagram Live, and he could even be heard asking the police, "Do you know who I am?"
"It's so corny," Williams said of Offset telling police who he is. Still, she supported Offset recording the run-in and thought he handled himself well. "Scary, right?" Williams said upon showing the video. "I thought he handled it well."
Williams then went on to talk about being a rapper in this day and age and that it can be a tough industry. ""t's just a bad time to be a rapper," she said. "Corona, politics; there's not much work for them. They can't go on tour." Still, Williams didn't explain whether she thought that might have affected Offset's interaction with police.
Cardi B wasn't happy about Offset's situation  
Cardi B, who is married to the rapper, confronted police on her own after her husband was detained. Williams initially joked about the couple's relationship by saying, "Sometimes they're married; sometimes they're not." Williams later explained that Cardi B went to the police herself and raised her voice at them for detaining her husband.
According to Newsweek, cell phone footage from fans showed Cardi B approaching police and "screaming" at them. Cardi B could be heard saying "That's my husband! Why are you pointing a gun at him?" in the footage. Offset was not arrested after the altercation.