Wendy Williams Subtly Throws Shade at Ex Kevin Hunter In Every Episode of Her Show
Wendy Williams is sticking it to her ex every time the credits roll.
Wendy Williams went through a lot in 2019, but possibly the most prominent struggle she faced was filing for divorce from her then-husband, whom she was with for more than two decades, Kevin Hunter. Williams and Hunter had built a long life together, and the two share a teenage son. But once Williams heard that Hunter had allegedly fathered a child with his mistress, she officially called it quits. And now, she subtly throws shade at Hunter every day on her show.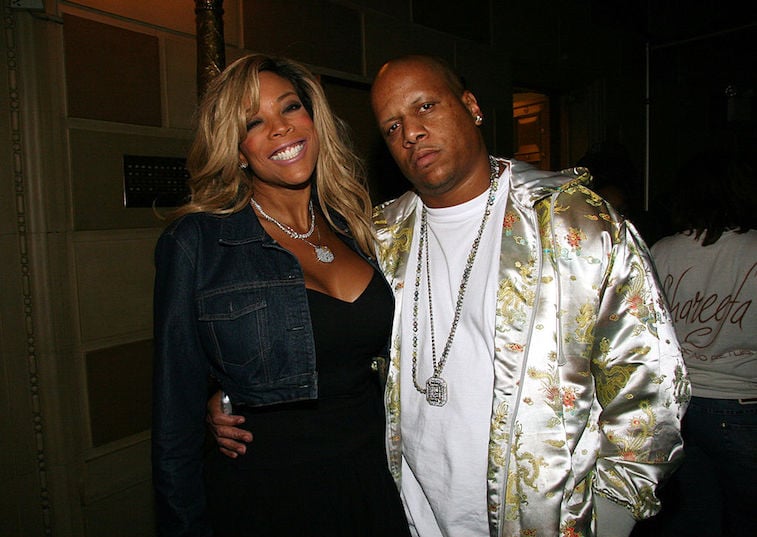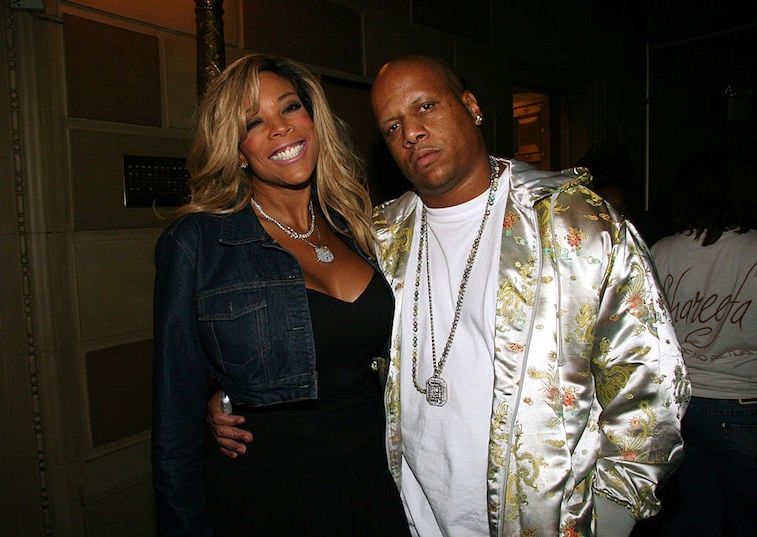 Hunter allegedly had a child with his longtime mistress in 2019
Hunter and Williams first met back in 1995, and their relationship heated up quickly. The two dated for nearly three years before they tied the knot in 1997. And everything seemed perfect — they welcomed a son together, Kevin Hunter Jr., in 2000. But Hunter first cheated on Williams only a short time later, and though some might think she should have left him then, she didn't.
Then, years later, rumors surfaced that Hunter reportedly had a mistress. And by the time the two divorced, there were rumors that Hunter had been dating another woman for nearly a decade. Though it's unclear why Williams didn't file for divorce sooner, once the news broke that Hunter had allegedly welcomed a child with the other woman, Williams officially kicked him to the curb.
Hunter used to be the executive producer of Williams' talk show
Hunter and Williams' lives were incredibly intertwined, which might have played a role in why she waited so long to divorce him. Williams' talk show, The Wendy Williams Show, first aired back in 2008, when she and Hunter were still together. And he played a major role in the show: He was its executive producer alongside Williams.
When Williams filed for divorce, she also removed Hunter from working on her show. And every day, she reminds fans of what she did.
Williams shades Hunter every day in the show's credits
Though Williams never actually mentions her husband on the show, she hasn't forgotten about what he did to her. And she subtly lets everyone know that she kicked him out of production each day while the credits are rolling. At the end of Williams' show, the credits appear to the right of the screen. And when the "executive producer" line appears, "Just Wendy" is written right below it.
Since Hunter used to be Williams' executive producer, it appears she makes a dig at him every day by writing "Just Wendy" where his name used to be — and we totally applaud her for it.
William has denied new relationships several times
Though Williams seems much happier these days, she hasn't moved on just yet. Williams seems to be enjoying the single life, and even though she's been spotted hanging out with several people, she's remained adamant that she is not in a relationship. Williams has previously denied rumors about being involved with Robyn Crawford, and she most recently denied that she was dating jeweler Will Da Boss. Right now, she's probably enjoying not having any relationship drama in her life.