Wendy Williams Walks Back On Her Previous Comments About Meghan Markle: 'It's Them Against the World'
Wendy Williams loves talking about celebrity gossip. The host of The Wendy Williams Show didn't shy away from her true thoughts about Meghan Markle when Meghan and her husband, Prince Harry, first left the royal family.
Now, though, after Meghan and Harry's groundbreaking interview with Oprah Winfrey, Williams appears to be walking back on some of her previous comments about the duke and duchess.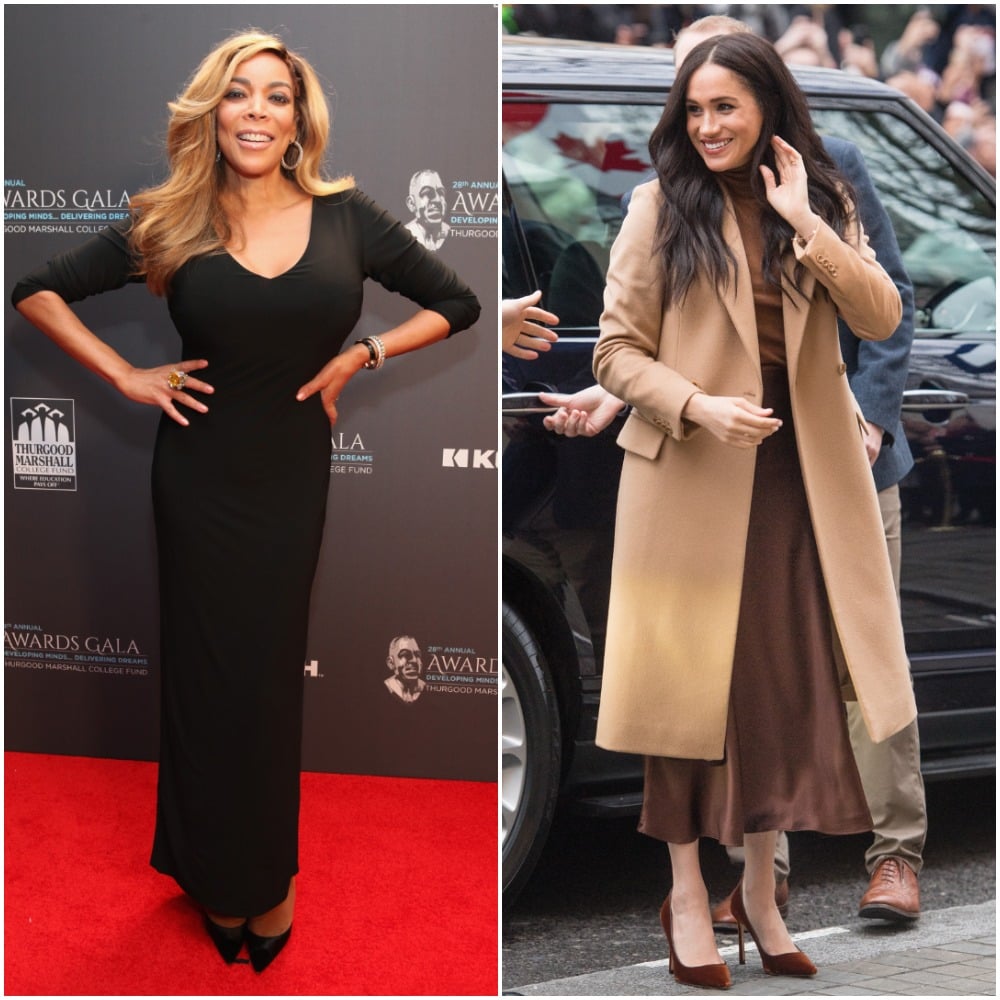 Wendy Williams took no pity on Meghan Markle when she and Harry left the family
Back in early 2020, Prince Harry and Meghan Markle made headlines when they announced that they would be stepping back from their roles as senior members of the royal family. Meghan has since revealed in her bombshell Oprah Winfrey interview that she and Harry had been discussing the option for quite some time.
Williams didn't take much pity on Meghan, essentially saying that she was a princess living in a castle and that she had no right to be so disrespectful to the royals. For a while, Meghan faced relentless criticism for her and Harry's decision to step back. Many blamed Meghan for tearing apart the royal family. However, after Meghan's recent interview, public opinion on the Duchess of Sussex appears to have changed.
RELATED: Prince Harry and Meghan Markle's Relationship With the Royal Family is 'All-Out War,' Says 1 Royal Expert
Related post url: 
Wendy Williams has since retracted her comments about Meghan Markle
On March 7, Prince Harry and Meghan Markle's groundbreaking interview with Oprah aired on CBS. Preliminary ratings conclude that more than 17 million people tuned in to hear what the Sussexes had to say. Meghan spoke for the first hour, where she revealed her depression and suicidal thoughts to Oprah, as well as spoke highly of the queen and Kate Middleton. She accused someone (who remained unnamed) of racist behavior in questioning how dark Archie's skin might be.
The interview was enlightening, and Wendy Williams thought the same. On her show the next morning, Williams revealed that the interview had caused her to change her opinion of Meghan. "I like them," Williams said of Harry and Meghan. "And last night made me like [Meghan] even more." Williams went on to praise Oprah as well, saying that she "asked all the right questions" and that Meghan responded in the best way she could. "I think that we as Americans love her now," Williams concluded. "It's them against the world."
Williams also admitted that she had not been on Meghan's side at the beginning of the couple's royal exit.
Has the world's opinion of Prince Harry and Meghan Markle changed?
Harry and Meghan's CBS interview was certainly eye-opening. It seems that, based on initial fan reactions, people feel plenty of compassion toward Harry and Meghan — especially now knowing what Meghan went through with her mental health struggles.
So far, it's too early to tell if Harry and Meghan's relationship with the press will turn around after the interview. The royal family has remained silent thus far, but it's possible they will release a statement telling their side of the story — though unlikely.