Wendy Williams Was Offered a Spot In This Hip-Hop Group
Wendy Williams was an up and coming radio personality when she was offered the role of DJ Spinderella in Salt-N-Pepa when the original member was kicked out of the group.
Long before Wendy Williams became the queen of daytime television, she had a reputation as a no-nonsense radio personality. Williams built her career off of reporting celebrity news and giving her raw and honest opinion on all things entertainment, no matter how blunt.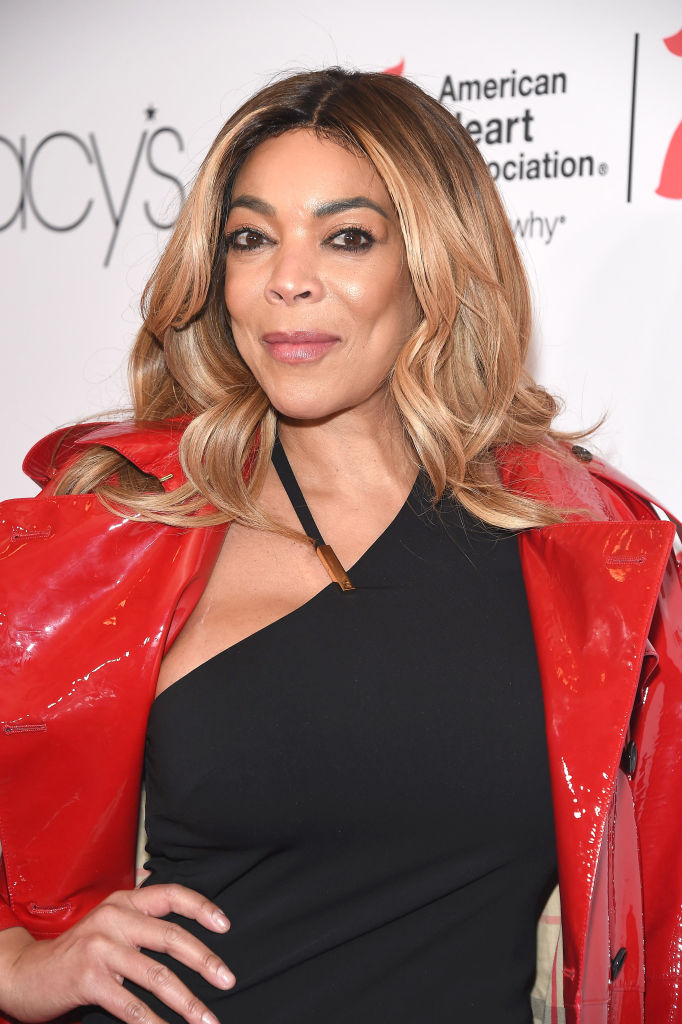 Williams' infamous radio-style landed her in hot water with everyone from Whitney Houston to Diddy. But just as many feuds as she's been part of, most would admit that Williams has been a champion of urban music, specifically hip hop, when no one else was. So much so that she was once offered a spot in the legendary rap group, Salt-N-Pepa.
Wendy Williams was offered a spot in Salt-N-Pepa as DJ Spinderella
While the group became famous for the rhymes of Cheryl "Salt" James and Sandra "Pepa" Denton, a third member, also played a crucial role. LaToya Hanson, aka DJ Spinderella, was the group's famous disc jockey.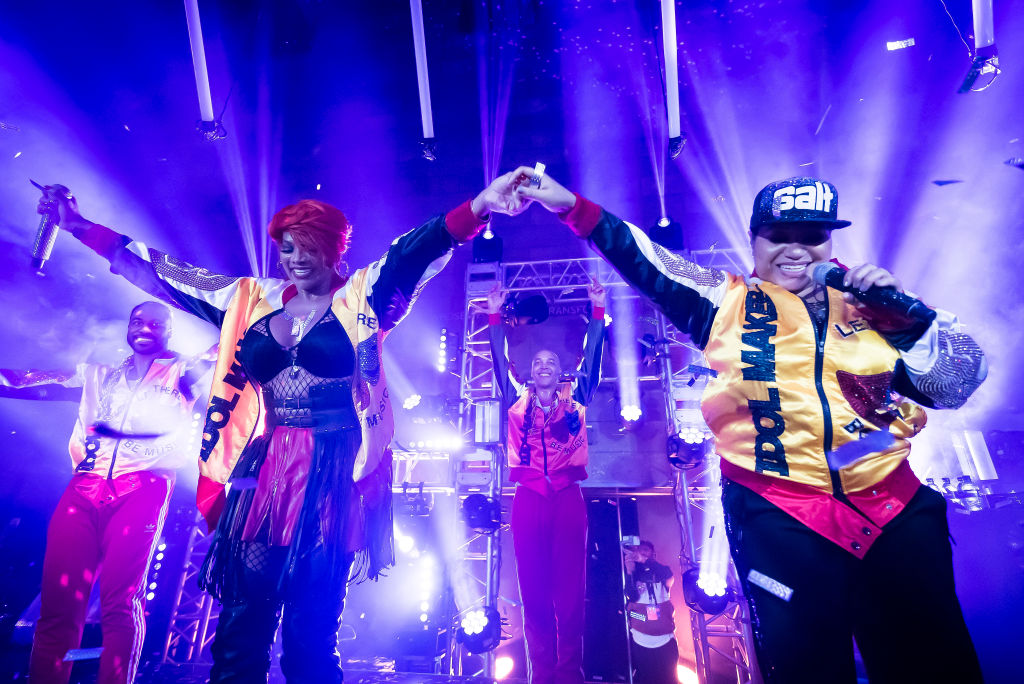 Tensions rose early on with the three, even before their first album was released. The duo dropped Hanson, with Salt claiming that she was difficult to work with. Salt alleged that she'd missed several rehearsals and group appearances. It was rumored however that Hanson was actually kicked out of the group because she was also seeing Salt's boyfriend at the time, Hurby "Luv Bug" Azor, who was the group's producer.
Salt-N-Pepa began actively looking for a replacement. Before auditioning the DJ who would become the new Spinderella, the group offered the spot to Williams, who was an up and coming radio personality.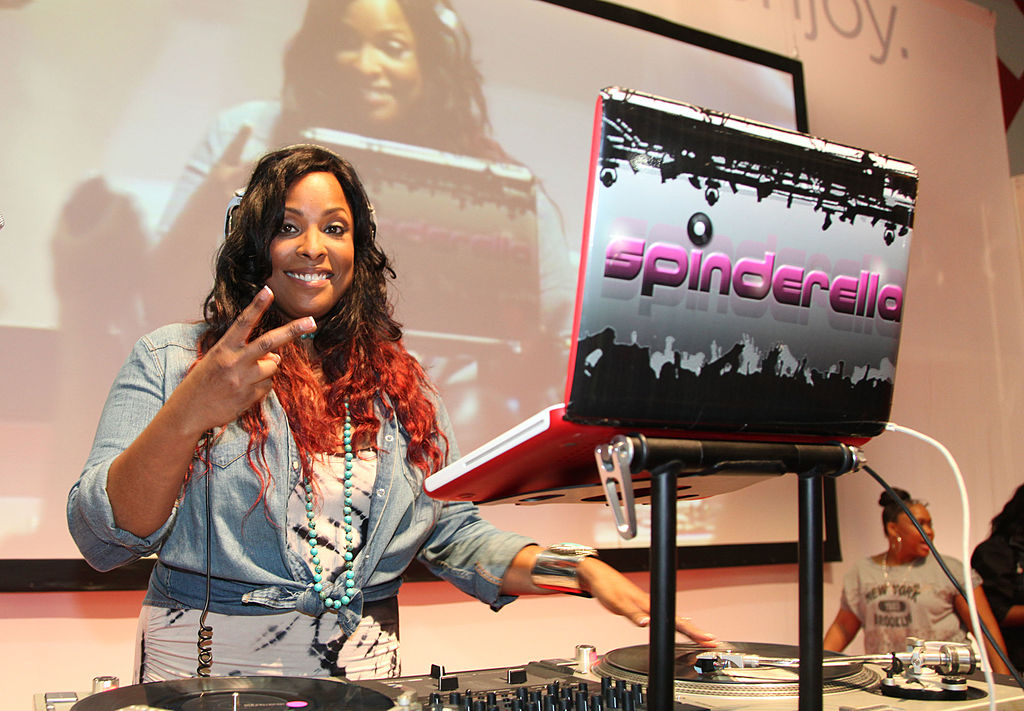 Williams detailed being offered the role on a 2012 episode of The Wendy Williams Show. 
"I was 21 years old…I was a DJ in Washington, D.C.," she began. "They came to town and they came to the young girl's show on the station [Williams']. Salt, Pepa, and Hurby talked about me. Hurby came to me after and said, 'Me and the girls was talking and we wanted to know if you wanted to be our DJ.'"
Williams said despite the major opportunity, she passed on the role to follow her dream to become a radio and television host. It paid off! 
Who was the original DJ Spinderella's replacement?
After Williams declined the role, 16-year-old Deidra Muriel Roper was introduced to Azor just before the group were due to appear at the Westchester Music Festival in 1986. She auditioned and earned her spot in the group. Because of her age, Ropers' parents had to give permission for her to travel around the country.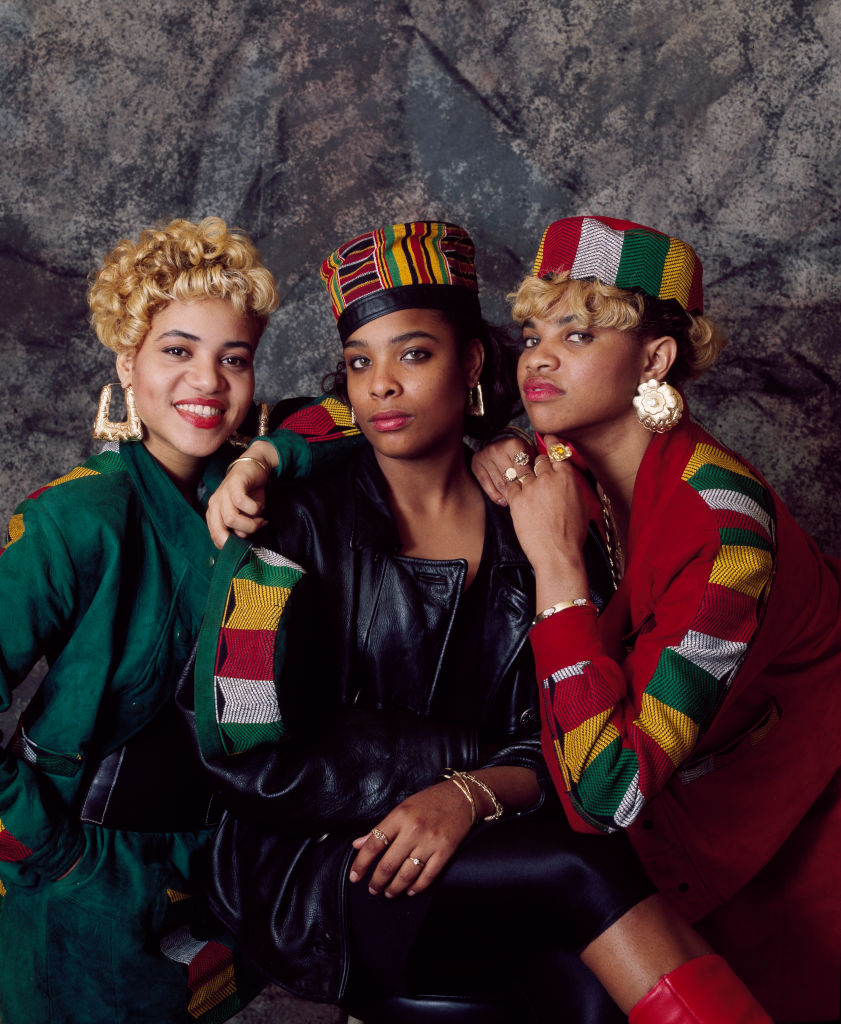 The trio would go on to become one of the most successful m hip-hop acts of all time. With Roper, they released five studio albums, all of which had several platinum and gold singles. Spinderella produced several songs on the group's albums. The group disbanded in 2002 because of longstanding issues between Salt and Pepa before reforming in 2007.
During the group's hiatus, Roper worked as a radio personality on the now-defunct KKBT 100.3 in Los Angeles, California for three years. She was a co-host on The BackSpin, a nationally syndicated weekly radio show featuring old school hip-hop. She also appeared on the group's VH1 reality series. 
The group toured as "Salt-N-Pepa featuring Spinderella" when they reconciled. Soon, Roper was seen less and less. In May 2019, she announced her departure from the group via Instagram, alleging she had been fired. "In January 2019 I received a 'termination' email from #SaltnPepa excluding me from performances with the group," the statement read in part. 
Roper is now embattled in a lawsuit over her alleged firing with her former group members.