Wendy Williams Defends Lady Gaga Against Fan Accusations of Copying Ariana Grande
Wendy Williams is the queen of shade and on The Wendy Williams Show, no celebrity goes unscathed. The television host is known for her harsh opinions and is not afraid of a little controversy. In Friday's episode, Williams was discussing Lady Gaga's new music video when Ariana Grande was evoked. The TV personality proceeded to throw a little shade to Grande's fan base and Gaga fans reacted.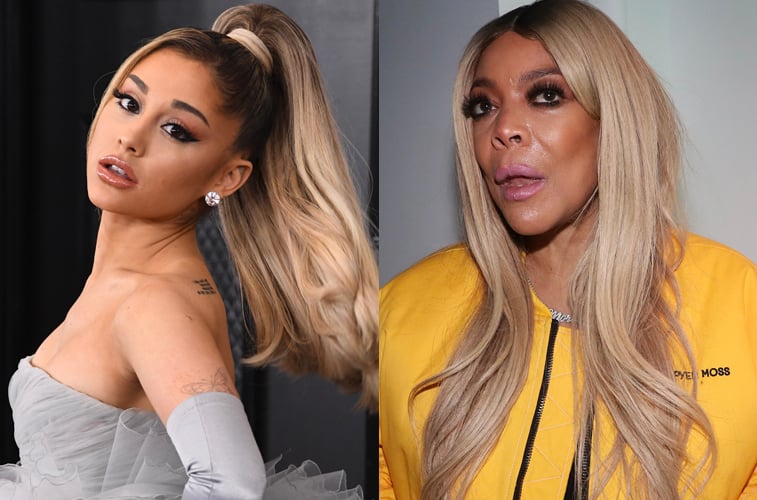 Jeremy Parsons was on the show to discuss the latest in pop culture. The People Now host was commenting on the "Stupid Love" music video where Gaga sports a high ponytail.
"A little Ariana Grande vibe with the ponytail, don't at me, I know she does her own thing and she's her own woman," Parsons said comparing Gaga and Grande.
Williams chimed in saying, "Ariana did not invent the ponytail." The audience erupted in applause as they agreed with Williams' comment about the hairstyle.
Grande is known for her signature ponytail, but she is far from the first woman to ever sport the hairdo.
Lady Gaga fans defend their queen
Following the clip from Wendy Williams defending the ponytail, Gaga fans reacted on Twitter to defend their queen from comparisons. Although not many were Williams fans before, they sure banded behind the television host after this clip.
"Icon showing respect to another show business icon, we love to see it," a fan wrote.
"Stefani, I have no choice but to stan Wendy," a Twitter user added.
"OMG, Wendy is so sweet to Gaga," a viewer said.
"I may not like Wendy but I'm glad she said this," another Gaga fan commented.
"That's the only thing that I agree with [anything] Wendy ever said," another Twitter user pointed.
Behind Lady Gaga's 'Stupid Love' look
Sarah Tanno was behind Lady Gaga's makeup for the "Stupid Love" music video. The pink look was a clear choice for Gaga's return to music and Tanno was inspired by the artist herself.
"When I was trying to come up with this first look for Gaga's new music video, I pulled references and was inspired by the music," Tanno said in a statement to Harper's Bazaar "An important question I always ask Gaga is, how do you want to feel? She wanted to feel strong. She wanted to exude a 'Kindness Punk,' someone who fights for kindness and leads with love."
Tanno called Gaga's look "Kindness Armor," which fans can see throughout the music video.
"For this new era It was so important for me to create something strong and impactful for her iconography," she added. "I wanted color to be at the forefront of all the glam. I came up with this idea to create her 'Kindness Armor' — something she could put on to empower self-love, self-acceptance and kindness to both herself and others, which is also the ethos of Haus Laboratories."
For now, fans will not be able to purchase "Kindness Armor" as Tanno said she would like for fans to get creative.
"We just want you to do your own version of the makeup. One of my favorite parts of creating this new era is that I love to see what the fans come up with," she said. "That is such a rewarding part of my job to see how far it spreads."
"Stupid Love" is already charting with millions of views online.