Were Michael Jackson and Madonna Friends? The King of Pop Once Said the 'Vogue' Singer Was 'Not a Nice Person'
Despite being pals, Jackson and Madonna reportedly didn't see eye to eye on a lot of things, which ultimately caused their friendship to fizzle out
Throughout the years, many celebrity power couples have taken the entertainment industry by storm. But no celebrity couple, past or present, could ever live up to the potential of Madonna and Michael Jackson's whirlwind relationship.
Though many were initially convinced the two were dating after they were spotted together at the 1991 Academy Awards, it was later revealed that the King and Queen of Pop were just friends with a very interesting relationship.
But despite being pals, Jackson and Madonna reportedly didn't see eye to eye on a lot of things, which ultimately caused their friendship to fizzle out.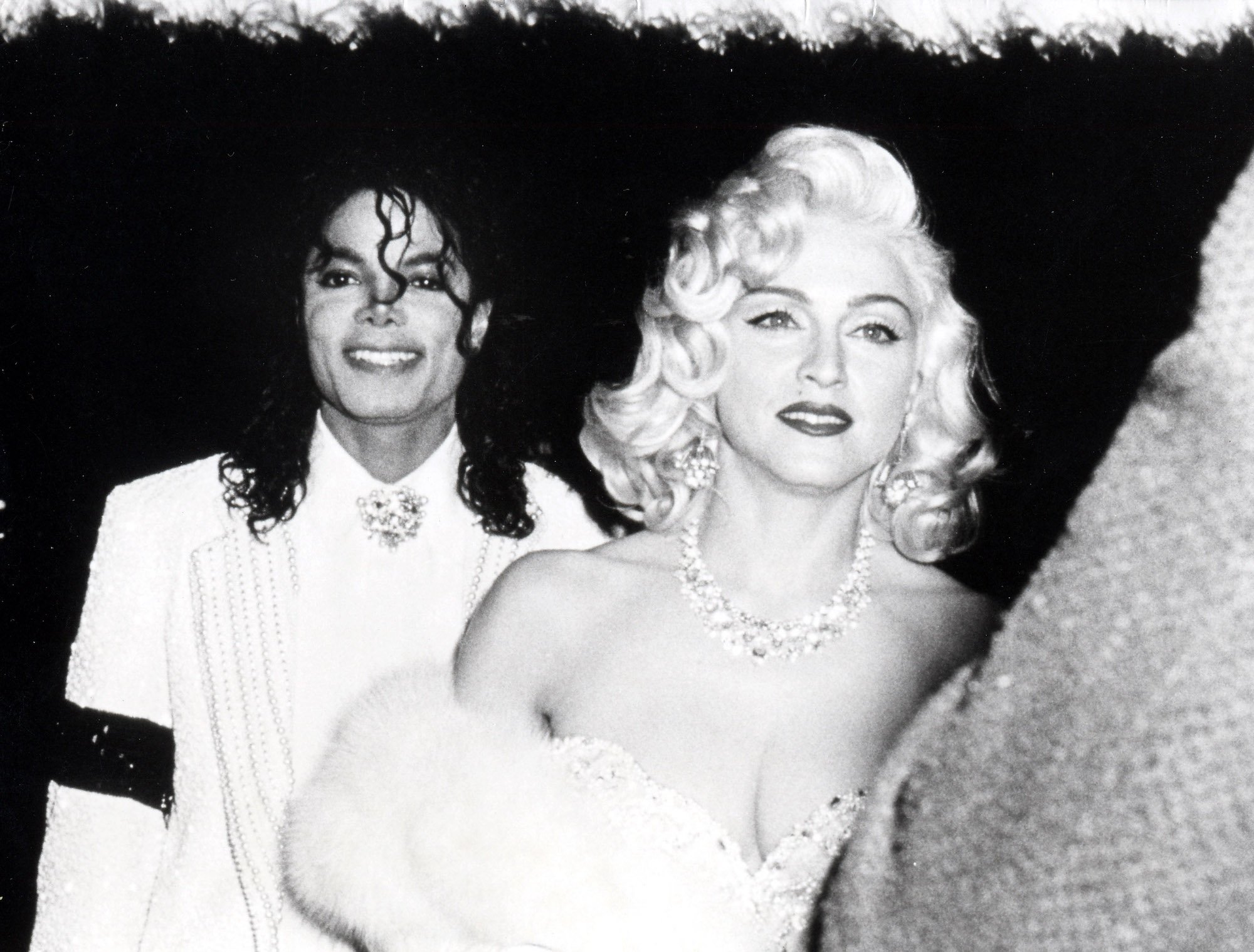 Michael Jackson and Madonna were a match made in music heaven
Madonna and Jackson first met sometime in the 1980s when both were at the height of their music careers.
Jackson, who was already a household name thanks to his stint as a member of the Jackson 5, was topping the music charts with his hit songs off his best-selling 1982 album Thriller, which cemented him as one of pop music's dominant forces.
Meanwhile, Madonna had just started making waves in the music industry with her second studio album, Like A Virgin, that made her internationally famous.
According to New Idea, the singers met in the early 80s after being introduced at a party by their manager at the time, Freddy DeMann.
After meeting, Jackson and Madonna struck up a friendship that they kept under wraps until 1991 when they attended the 63rd Academy Awards together.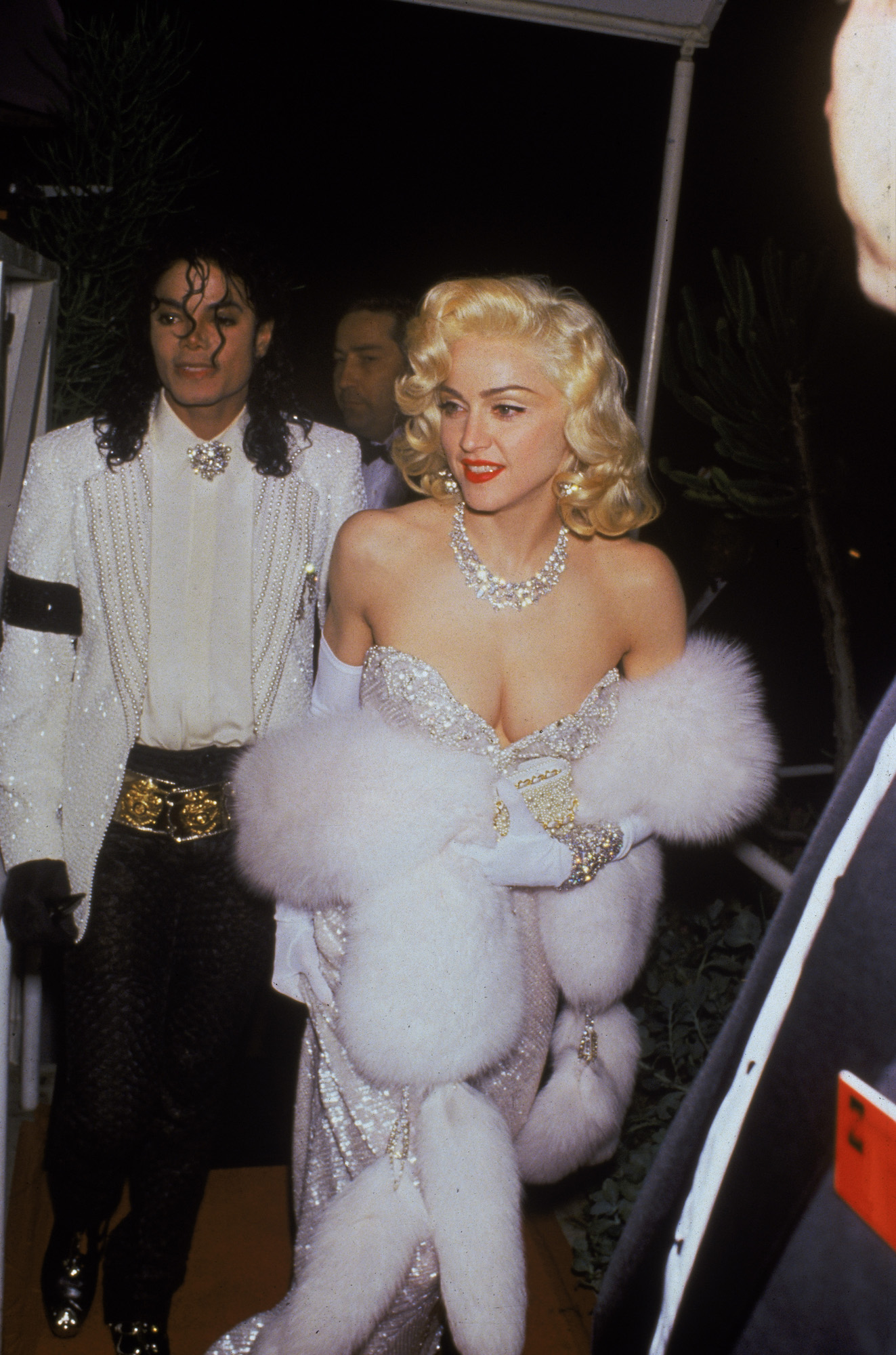 A few weeks later, the couple was spotted out on another date in Beverly Hills. However, that was the last time anyone saw them together out in public.
Things between Michael Jackson and Madonna got romantic at one point
While Jackson and Madge's relationship never developed into a romance, the "Vogue" singer previously revealed that she and the "Billie Jean" crooner had kissed once.
During a 2016 episode of Carpool Karaoke with James Corden, Madonna shared that she and Jackson made out one day, adding that she made the first move because he was too shy.
After Madonna "loosened" Jackson up a bit with a glass of Chardonnay, she said was a "willing accomplice."
Following their makeout session, Madonna and Jackson continued their friendship as if nothing had happened between them.
They were even close to collaborating on Jackson's song "In the Closet," hoping it would turn into a duet.
However, after the Papa Don't Preach singer criticized Jackson's sense of style (per Mercury News) and refused to ever go to Disneyland – Jackson's favorite place in the world — the pair stopped being friends.
But according to the King of Pop, that wasn't the only deal-breaker that caused his relationship with Madonna to take a tumultuous turn.
Michael Jackson distanced himself from Madonna in subsequent years
Between August 2000 and April 2001, Jackson recorded a series of tapes in which he shared his thoughts on life, love, and his childhood turmoil. 
At one point during the 30 hours of recorded conversations the singer had with his one-time spiritual adviser Rabbi Shmuley Boteach, he brought up Madonna, who he did not hold in high esteem.
"She is not a nice person," the singer told Boteach, per CNN.
According to Jackson, he and Madonna had once bickered about where they would socialize. It was then the King of Pop realized she was pushy and rude, which didn't sit well with him.
"Madonna laid the law down to me before we went out. [She said] I am not going to Disneyland, OK? That's out," Jackson explained. "I said, 'I didn't ask to go to Disneyland.' She said, 'We are going to the restaurant. And afterwards, we are going to a strip bar.'"
Jackson continued, "I said, 'I am not going to a strip bar, where they cross dress. … I am not [going there]. If that's how it is, forget this whole thing. … Afterwards, she wrote some mean things about me in the press. And I wrote that she is a nasty witch, after I was so kind to her."
Though it's unclear if amends were ever made between Jackson and Madonna, she still gave a heartfelt tribute to the singer, who died of acute propofol intoxication, at the 2009 MTV Video Music Awards.