Were Princess Diana and Grace Kelly Friends?
Before her tragic death in 1997, anyone would have jumped at the chance to be a friend of Princess Diana. After all, she had all of the qualities that one looks for in a friend: She was kind, generous, and loving. We can only imagine that Princess Diana would have been the perfect person to bond with, to talk to in a time of need, or just to spend some time laughing and joking with.
Princess Diana surely had her own inner circle of friends and plenty of people to love and support her. She met people all over the world and was an important woman in many people's lives. With all of the high-profile people that Diana knew, we can't help but wonder – were she and Grace Kelly friends?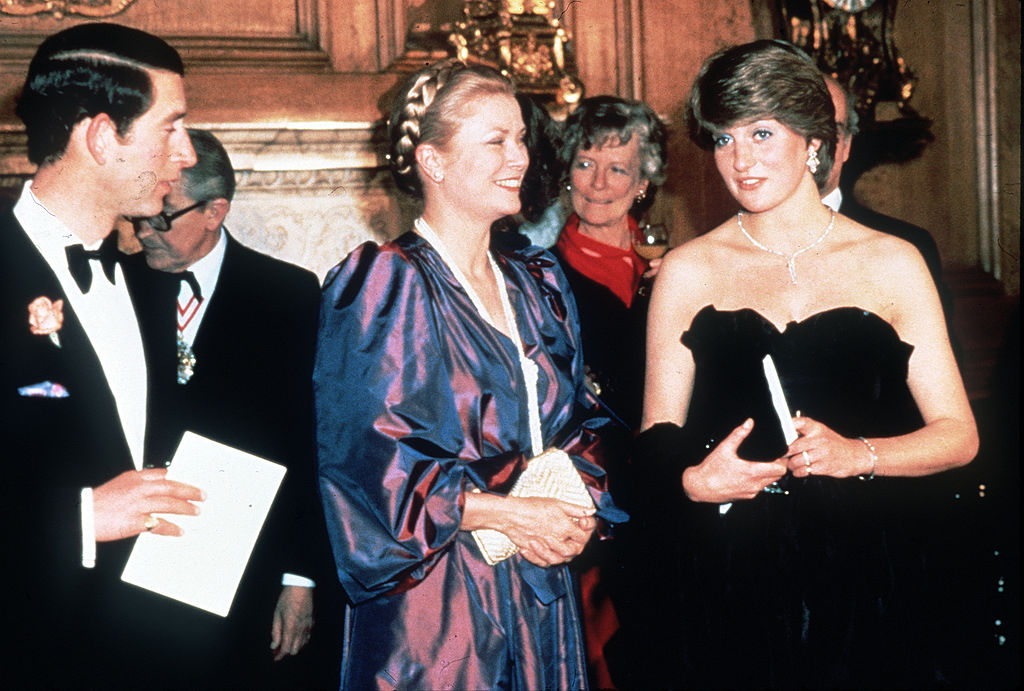 Who was Grace Kelly?
For those who don't know, Kelly was an American actress who became Princess Grace of Monaco after her marriage to Prince Rainier III. Born in Philadelphia, Pennsylvania, Grace won many awards during her successful acting career and starred in a significant number of live drama productions during what was known as the "Golden Age of Television."
At the age of 26, she married Prince Rainier III, and the couple had three children: Princess Caroline, Princess Stephanie, and Prince Albert. As a princess, Kelly was very involved in philanthropic work, just like Princess Diana. She reached out to those less fortunate than others and was always willing to give her love and compassion wherever and whenever it was needed. As the founder of a Moroccan non-profit organization called Amade Mondiale, she was known for her belief if promoting well-being and integrity.
The death of Grace Kelly
Just like the beloved Princess Diana, Princess Grace's death is attributed to a car crash, however, under very different circumstances. The princess tragically suffered a stroke while driving, and subsequently lost control of the car, suffering severe brain injuries as a result. Sadly, she passed away the next evening.
The life of Princess Diana
Princess Diana was one of the most popular members of the royal family, and her legacy lives on more than two decades after her death. Born and raised in England, she met Prince Charles at the young age of 16. Although, he was in a relationship with her sister Sarah at the time. Princess Diana and Prince Charles married after a short courtship when the former was 19 years old. They had two sons — Prince William and Prince Harry — and after a marriage that was plagued with infidelity and lies, they finalized their divorce in 1996. Princess Diana died as the result of injuries that she received in a serious car crash in Paris.
How did Grace Kelly and Princess Diana meet?
It is only natural that two accomplished princesses would be friends. They met in an interesting situation. An engaged Princess Diana and Prince Charles were at a musical recital — Princess Diana's first public engagement — and Princess Diana was wearing a dress that was way too small and not fitting for the occasion. Princess Grace noticed how uncomfortable Princess Diana was, and took her aside to help her out. She reportedly held Diana's face and said: "Don't worry, dear. It will only get worse".
Were Princess Diana and Princess Grace friends?
They most definitely were. Princess Diana even attended Princess Grace's funeral in 1982 on behalf of Queen Elizabeth, saying that Princess Grace had always been "sweet" to her and that it was the right thing to do. Princess Diana felt that she and Princess Grace had a lot in common, in that both unexpectedly married into royalty. Although Princess Grace died less than two years after meeting Princess Diana, it is wonderful that they got to bond in the short time that they were friends.