5 Wes Anderson Movies to Watch in His Birthday Month
Wes Anderson movies have the director's personal touches all over them. The color palettes, sets, framing in the scenes, dialogue, and humor are pure Anderson. His fans are devoted to his work, and it's a testament to his creative powers that fans rank several Anderson movies as their favorites. 
Anderson turned 53 on May 1, 2022, a birthday shared with Jamie Dornan, Julie Benz, musician Tim McGraw, and fellow director John Woo, among others. Here are five Anderson movies to watch to celebrate his birthday month, ranked in order of their Tomatometer score on Rotten Tomatoes.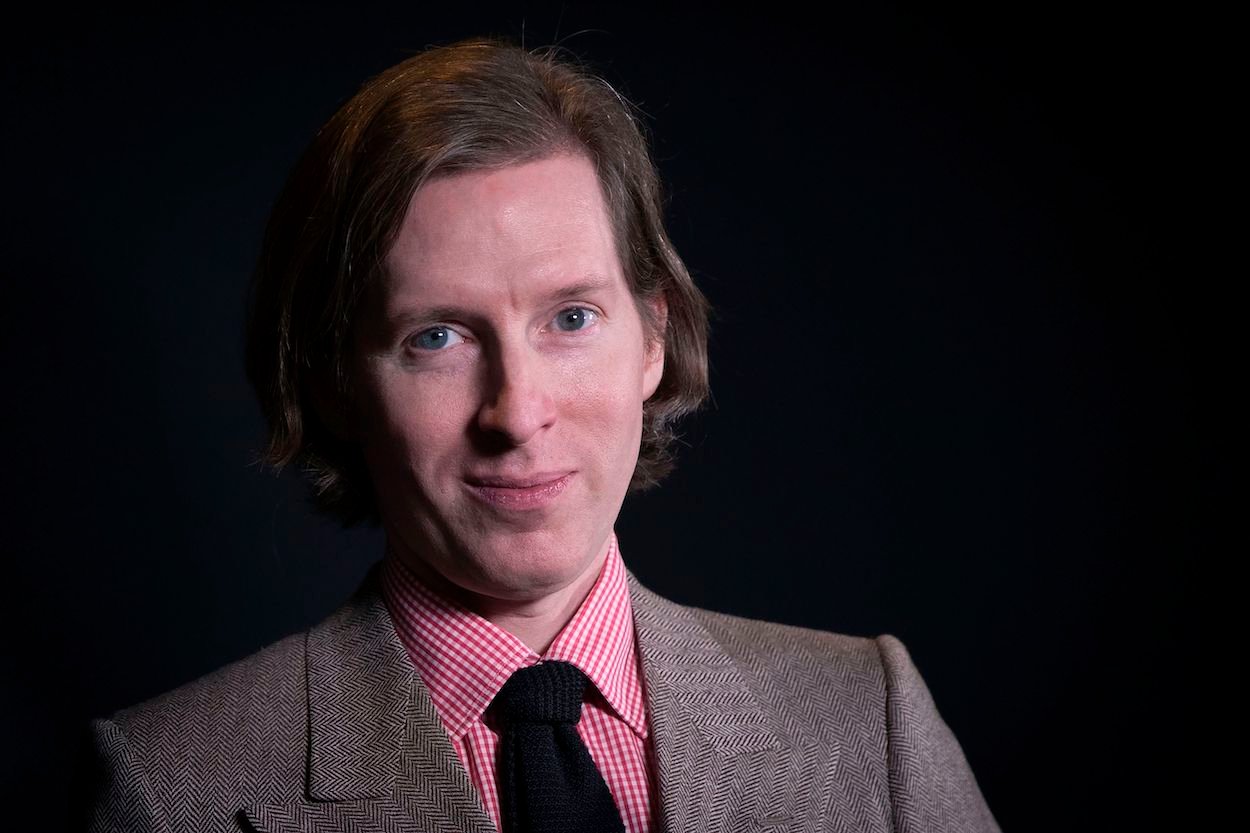 5. Bottle Rocket (1996) — 85%
A few other Anderson movies score better on Rotten Tomatoes and more closely reflect his style, but this is where it all started. Anderson's first film is also the movie debut for frequent collaborators Luke Wilson and Owen Wilson. Despite not having any name recognition, the director managed to get James Caan to sign on to the project about a group of friends whose scheme for a small-time robbery doesn't go according to plan.
Watch: Stream on HBO Max; rent from Amazon, Apple TV, YouTube.
4. Rushmore (1998) — 89%
Anderson's personal touch starts to develop in Rushmore, his second movie. The music choices set the tone in several scenes. Rapid-fire shots inform the characters (in this case, Max's many club commitments). The framing of the characters in their physical settings starts to develop here and becomes more prominent in later Anderson movies. 
This is the first of many collaborations with Bill Murray, who earned less than $10,000 for playing Herman Blume opposite another frequent Anderson star in Jason Schwartzman (Max Fisher).
Watch: Stream on Amazon Prime; rent from Amazon, Apple TV, YouTube.
3. The Grand Budapest Hotel (2014) — 92%
Anderson skewers European fascism in this sprawling film that covers a range of years and features a massive ensemble cast as Anderson tells the story of Zero, the former lobby boy at the fictional Grand Budapest Hotel (which was actually inspired by a real Czech hilltop hotel).
Ralph Fiennes, Adrien Brody, Willem Dafoe, Saoirse Ronan, Tilda Swinton, Harvey Keitel, Jeff Goldblum, and Jude Law appear. Frequent Anderson collaborators Schwartzman, Owen Wilson, and Bill Murray (who has been in nearly all of Anderson's movies) also appear.
This was the most successful of Anderson's movies, at least in the eyes of critics. He earned three of his seven Oscar nominations for The Grand Budapest Hotel: Best screenplay, best director, and best film (per IMDb).
Watch: Rent from Amazon, Apple TV, YouTube.
2. Fantastic Mr. Fox (2009) — 93%
The first Anderson movie not to feature actors on-screen remains one of the best stop-motion movies ever. The adaptation of a Roald Dahl novel features George Clooney voicing the titular character, plus Owen Wilson, Meryl Streep, Michael Gambon, Dafoe, Murray, and Schwartzman in supporting roles.
Despite it being a stop-motion feature, Anderson still populates his film with his trademark quirky characters, low-key humor, signature color palette, and thoughtful scene framing.
Anderson earned his second Academy Award nomination, for best animated feature, for Fantastic Mr. Fox. 
Watch: Stream on Disney+; rent from Amazon, Apple TV, YouTube.
1. Moonrise Kingdom (2012) — 93%
Anderson's movies have always had a child-like sense of wonder and naivete, and he casts young actors in nearly all of his films. But this was the first time the kids took center stage. 
Jared Gilman (as Sam) and Kara Hayward (as Suzy) star as pre-teen runaways. Kara's parents, scouts and their leaders, a social worker, and the police (Bruce Willis as Captain Sharp in one of the roles that proved he was more than an action star) scour the woods looking for them. 
Anderson's toolbox is on full display: Pans, zooms, color palette, framing, and more on the technical side, and sharp dialogue and strong characters on screen. Anderson and Roman Coppola earned an Academy Award nomination for best screenplay, the second of three times Anderson has been up for an Oscar in the category (also for The Royal Tenenbaums with Owen Wilson and The Grand Budapest Hotel with Hugo Guinness).
Watch: Stream on HBO Max; rent from Amazon, Apple TV, YouTube.