Wes Anderson's 'Moonrise Kingdom' Star Recalls Sweet Moment With Bruce Willis
Actor Jared Gillman who played 'Sam' the escaped Khaki Scout in Wes Anderson's 'Moonrise Kingdom' remember a sweet and memorable moment he had with actor Bruce Willis. He also shared that he loved working on the film.
Actor Jared Gilman who played Sam, the "escaped Khaki Scout" in Wes Anderson's Moonrise Kingdom, shared a sweet, behind-the-scenes moment he had with Bruce Willis.
Willis played Captain Sharp in the film, who temporarily takes in Sam while waiting for "Social Services" to arrive. Captain Sharp gives Sam a sandwich and a glass of milk but then shares his beer with the youngster. Gilman said in a nod to the tender moment, Willis gave him a small sip of his beer when the film premiered at Cannes, adding that Willis was kind.
Jared Gilman recalled a sweet moment from Wes Anderson's 'Moonrise Kingdom'
Gilman shared on Twitter that Willis was always very kind to him. "Oh yeah, one other tidbit: the beer in this scene's fake, obvs, but when the film premiered at Cannes, right after the big screening, Bruce gave me an actual sip of beer. whatever stories there are about the guy, he was always kind to me," he dished. He emphasized in the thread that Willis gave him "Literally one sip. A tiny little sip." And that "it was insane getting to watch Wes direct him."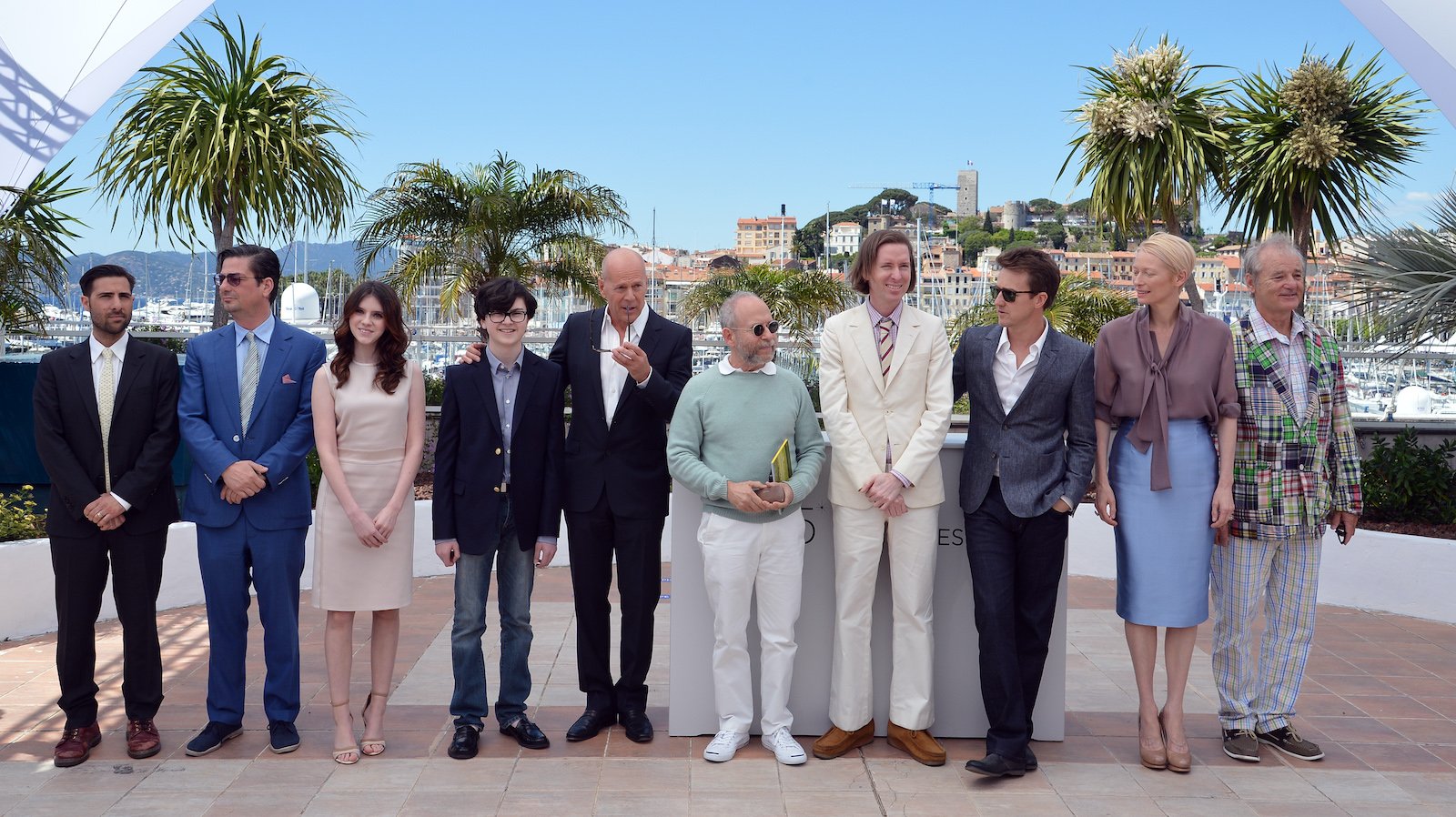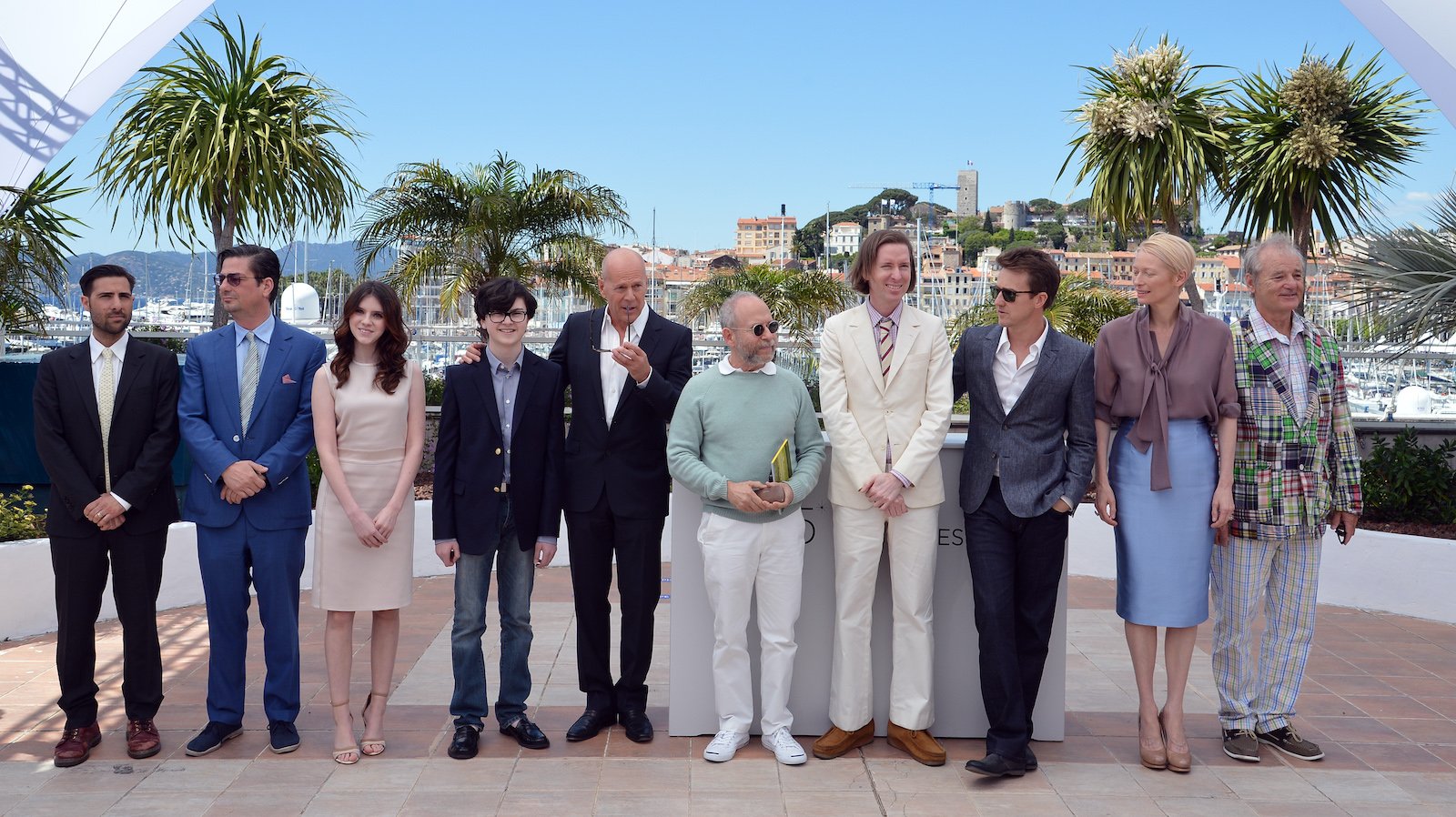 Gilman added that the moment was one of the most memorable nights, but he doesn't remember what kind of beer he sipped. He also shared that he drank non-alcoholic beer on the set and was pretty full by the time the scene wrapped. "We filmed so many takes of this scene all morning, by the time we wrapped for lunch I was already full on non-alc beer & toast," he tweeted.
The scene showed Willis pouring the beer into a glass that previously contained milk. A fan couldn't help but notice that it had to have tasted a little gross. Gilman agreed, "It probably didn't taste great, lol."
Jared Gilman enjoyed working for Wes Anderson
Gilman has fond memories of working on Moonrise Kingdom with Wes Anderson. He reflected on what it was like to work under the French Dispatch director, recalling long days on the set, and he loved every minute. The young actor shared his reaction to learning he'd scored the role in the film. "I cried," he told BBC. "It was only the second time in my whole life that I ever cried out of happiness. The first time was when I won a TV at a raffle."
"I still consider it one of the best experiences I've ever had," he added. "I enjoyed every day I worked on set, so I was totally OK with it, but we were working long hours." He then joked that he "Was not upset about that at all. It's just the nature of how things are, especially if you're in a Wes Anderson movie, it's hard to get everything done in nine hours. We were never working crazy hours, it was just maybe an extra hour or two [than a standard working day]."
He also reflected on how filmmakers handled a sensitive scene when he dances with Susie [co-star Kara Hayward] in their underwear and he puts his hand on her chest. "That was the last thing that we filmed. It was a closed set, and we rehearsed it beforehand," he recalled. And he added, "I was aware that I was playing a character in a movie. As an actor, you might turn to your memories or feelings but ultimately you know it's for the job."
Edward Norton revealed the shocking amount of money actors made from the film
Actor Edward Norton recalled that Anderson worked on a "shoestring" budget when they made the film. "We rented a house," he told People TV. "In Newport [Rhode Island] and all lived in it together." He added that actors did their own makeup and got into costume at the house. They then piled into a van to head off to the set.
"It was like being in a summer theater company," he said. Norton added that he "thinks" he made $4,200 for his role in the film.