Wesley Snipes Says 'New Jack City' Was Supposed to Be 'The Black Godfather'
New Jack City burst onto the scene in 1991 as a part of a new genre in movies. For some time, Hollywood had been ignoring the inner city experience, then John Singleton's Boyz N the Hood shifted the narrative. For the duration of the '90s, movies like Menace II Society, Set It Off, and New Jack City absolutely dominated the box office.
Starring Wesley Snipes, New Jack City was directed by Mario Van Peebles and debuted in 1991 to rave reviews. Now, 30 years later, the Coming 2 America star has revealed that his star vehicle was intended to be the Black version of The Godfather.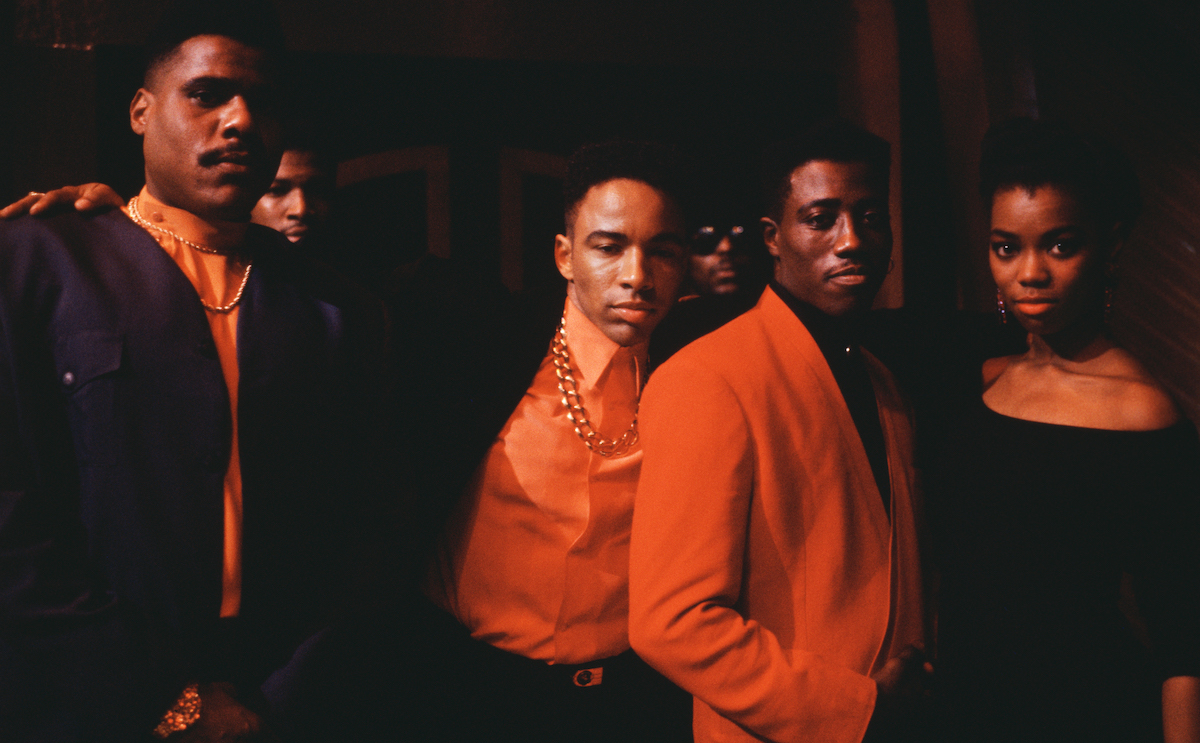 Is 'New Jack City' based on a true story?
Set in Harlem, New York in 1986, New Jack City follows Nino Brown (Snipes) and his gang, the Cash Money Brothers (CMB). As crack cocaine sweeps into the city from the West Coast, Nino and his best friend, Gee Money (Allen Payne), his enforcer Duh Duh Duh Man (Bill Nun), his gun-toating gangster friend Keisha (Vanessa Williams); Nino's girlfriend, Selina (Michael Michele), and her tech-savvy cousin, Kareem (Christopher Williams) appear to have the world at their fingertips.
However, as the drug empire reaches new levels, Nino becomes increasingly volatile. The Cash Money Brothers also garner the attention of Scotty (Ice-T) and Nick (Judd Nelson), two undercover police officers who aim to take them down.
Though New Jack City isn't exactly based on a true story, real-life people influenced Nino and his crew. They are based on the Chambers Brothers, a gang that ruled Detroit in the 1980s.
RELATED: Why Absolutely No One Wants a 'New Jack City' Remake
'New Jack City' influenced an entire generation of hip-hop artists
New Jack City wasn't just hugely influential in Hollywood. It also helped to define an entire generation of hip-hop artists. In his eighth studio album, 2003's The Black Album, Jay-Z directly mentions the movie in his song, "Change Clothes." He raps, "I ain't a New Jack nobody goin' Wesley Snipe me. It's less than likely."
Jay-Z was not the only rapper who has many references for New Jack City and Nino Brown. The movie and the Chambers Brothers influenced Bryan "Birdman" Williams and Ronald "Slim" Williams' Cash Money Records, who has artists like Lil Wayne, Nicki Minaj, and Drake.
Lil Wayne has several albums titled Tha Carter after The Carter Complex, the apartment complex where Nino and his gang sold drugs in the movie. Also, the New Orleans-born rapper and Tyga have referred to themselves as Young Nino before.
Wesley Snipes says 'New Jack City' was supposed to be 'The Black Godfather'
While New Jack City was a cultural phenomenon, it was originally intended to be the Black version of The Godfather. "The original film was supposed to be the Black Godfather," Snipes told Yahoo Entertainment. "I guess you could say we came close?"
Written by Thomas Lee Wright and Barry Michael Cooper, Wright wrote a very early draft of The Godfather: Part III. He came up with the idea of a Black kingpin who ran the Italian Mafia out of Black Harlem.
Since New Jack has been so beloved and important, Snipes has no interest in a sequel, and he even turned down the studio when they asked if he'd be interested in reprising his role.
"I think some things should be left alone … if it worked at the time under the circumstances," he told Shadow And Act in 2019. "And the story was built around things that are current. I don't particularly like the idea of recreating the drug culture. For what?"