'The West Wing': 2 Requests Martin Sheen Had Before Joining the Cast
Martin Sheen had two stipulations upon joining The West Wing as a regular cast member. Ahead, find out what the actor requested. Here's a hint: they were two things Sheen's character brought up often on the political drama.  
Sheen, 79, played President Josiah "Jed" Bartlet on The West Wing, an NBC series that ran for seven seasons from Sept. 1999 to May 2006. The actor quickly became known for the role of Bartlet.
In the years he spent playing president, Sheen personally won two Screen Actors Guild Awards and a Golden Globe Award. Together, he and the rest of the show's cast received many accolades. By the time the show ended, The West Wing had garnered 95 Emmy nominations and 26 wins.
Sheen wanted Bartlet to be Catholic and a Notre Dame alum
Watch The West Wing and two things that come up again and again are Bartlet's faith — he's Catholic — and his allegiance to his alma mater, the University of Notre Dame. However, those characteristics weren't given to Bartlet by the show's creator, Aaron Sorkin, but by Sheen.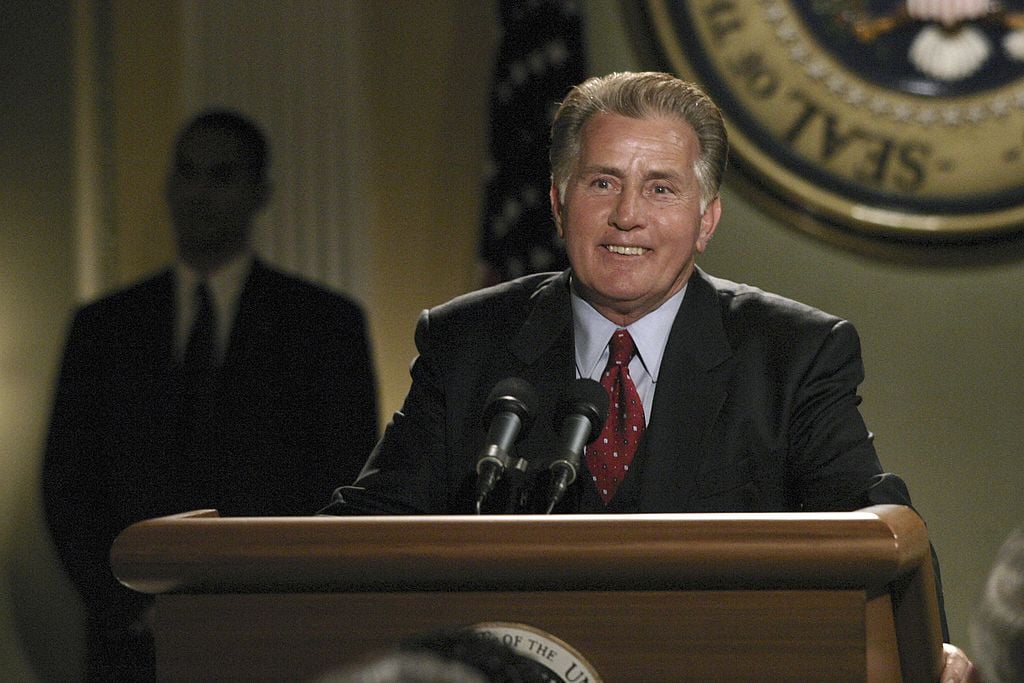 "I wanted him to form all of his opinions from a moral frame of reference and as a Catholic myself, that's the way I framed all of my actions," Sheen said referring to his character adding he also requested Bartlet be a Notre Dame alum. Sorkin agreed to Sheen's terms and they went on to be, as Sheen said, a "staple of the character." 
On one occasion, C.J. Cregg (Allison Janney)joked about Notre Dame ahead of a rivalry football game which led to Bartlet making her sing the university's fight song, "Victory March," on Air Force One while wearing a Notre Dame baseball hat for the duration of their flight. 
President wasn't supposed to be a main character
Imagining The West Wing without Sheen's Bartlet as a central character is hard to do but it almost happened. Sheen joined the cast not as one of the show's main characters but as someone who would appear in only a handful of episodes.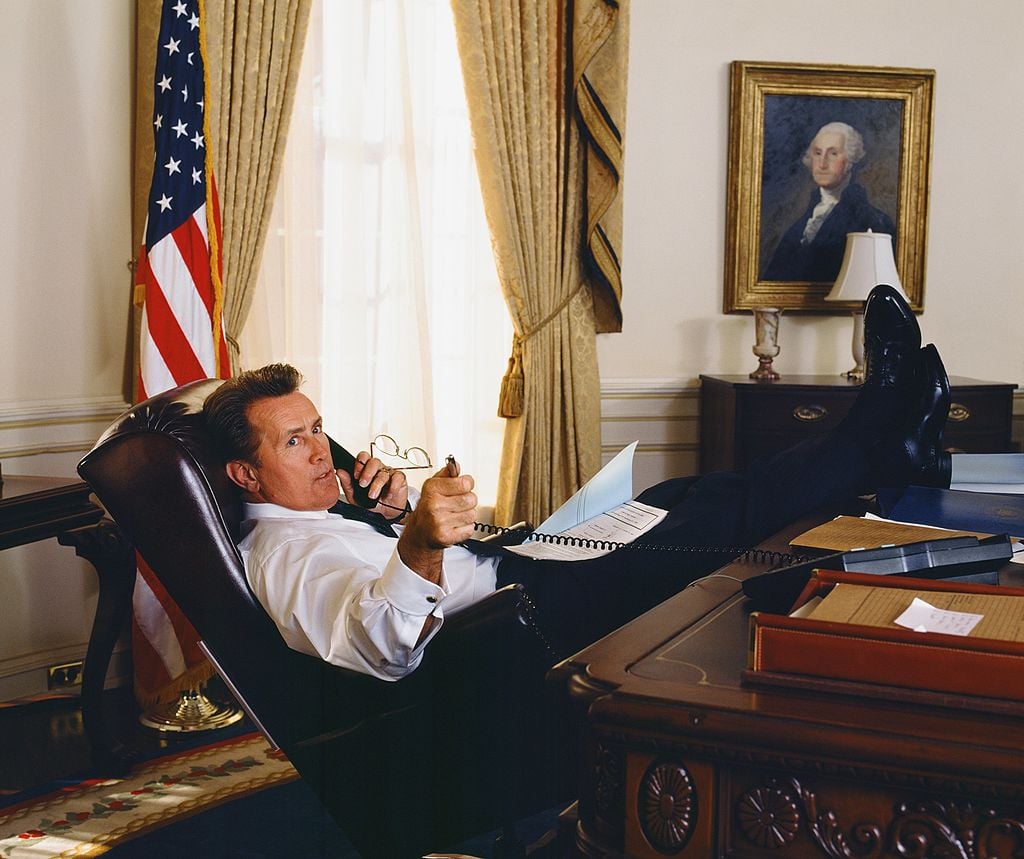 According to Empire, Sheen discussed the casting process on The West Wing, saying he'd been the last actor to sign on because originally, he'd inked a deal with less screen time.  
"I was the last one to join the cast and when I started it was just a peripheral character – the focus was to be on the staff, not the First Family," Sheen said. "When I did the pilot, my contract was for just three years and it was confined to maybe three or four episodes every season," he said before adding, "So, I kind of backed into one of the great events of my life and certainly my career." 
The West Wing famously introduced Sheen as Bartlet at the end of the first episode with what would become the first of many monologues. "It was a set-up like no other entrance I'd ever played in my life," the actor recalled of his character's first appearance.
Sheen currently stars in Netflix's Grace and Frankie, along with one of his costars on The West Wing, Lily Tomlin.