'The West Wing': 3 Election-Themed Episodes To Watch
The original cast of The West Wing is reuniting for a TV special. After watching the reunion (or before), revisit some of the TV show's election-themed episodes. 
Bartlet gets reelected in 'The West Wing' Season 4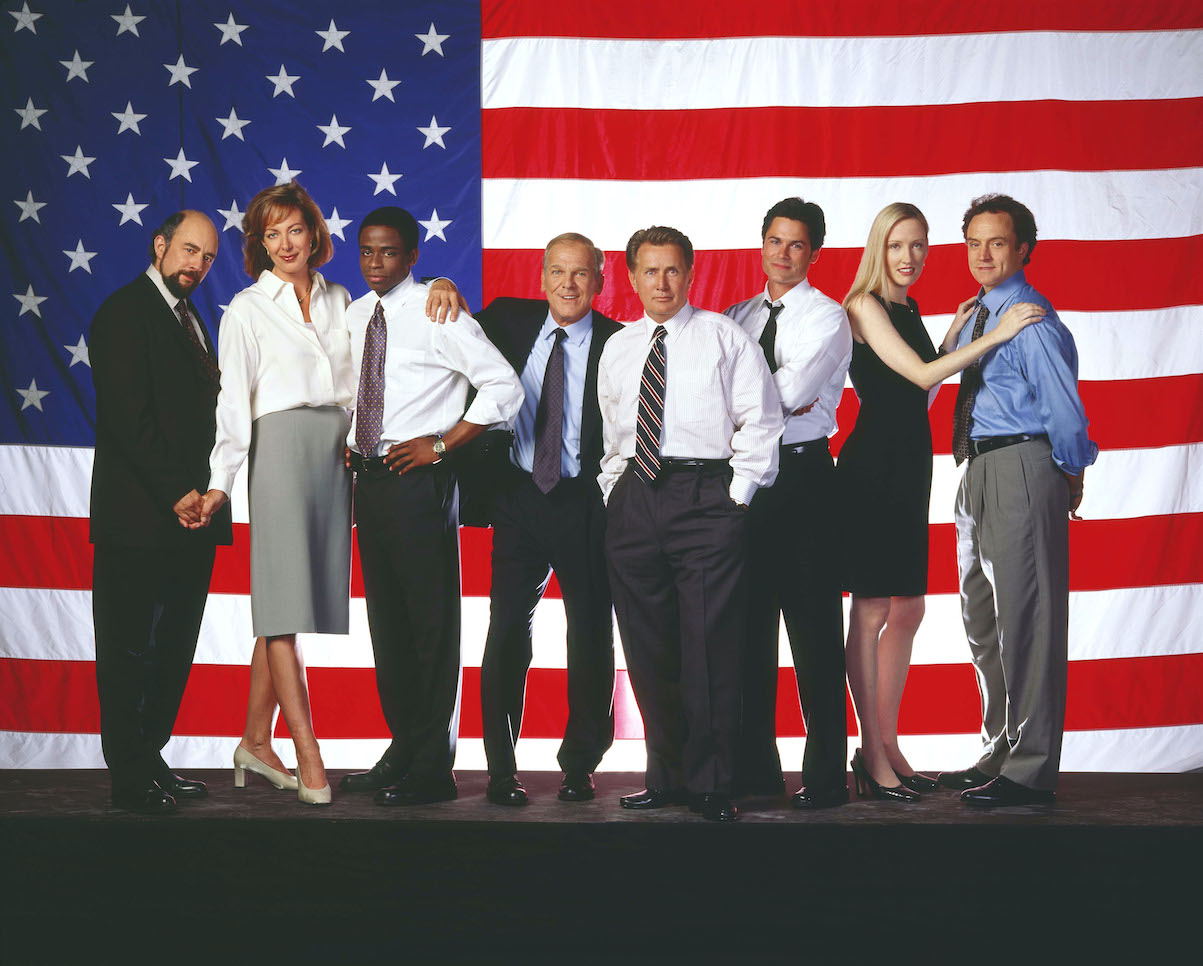 RELATED: 'The West Wing' Star Richard Schiff Couldn't Stand His Character's Storyline: 'What Was Done to Toby Was Wrong'
A good place to start is the award-winning series' fourth season. President Josiah "Jed" Bartlet (Martin Sheen) is reelected.
The West Wing Season 4 Episode 7: "Election Night" follows Donna Moss (Janel Moloney) as she tries to swap votes after realizing she didn't cast her ballot for Bartlet. She spends most of the day standing outside a polling station trying to convince people to vote for Bartlet to cancel out her vote. 
Meanwhile, it seems Sam Seaborn's (Rob Lowe) time in the White House could be coming to an end. Running for Congress in California's 47th District, Sam thinks he'll never win. 
There's also a hilarious moment when Josh Lyman (Bradley Whitford) goes to vote. While casting his ballot, he encounters multiple people who seem to have invalidated their own ballets. Thinking Bartlet would lose because of mistakes, Josh panics. That is until he realizes it's all a prank that's been orchestrated by fellow senior White House staffers.  
RELATED: 'The West Wing': Allison Janney Wants To Be C.J. Cregg
Josh and Donna's relationship takes a turn just before election day
 The West Wing Season 7 Episode 16: "Election Day Part I" may be about Matt Santos (Jimmy Smits) and Arnold Vinick's (Alan Alda) presidential race but there's a lot more going on than that.
Firstly, Josh and Donna finally act on their feelings for each other. When they're not trying to figure out where they go from here, Josh and Donna are stressed out about the election.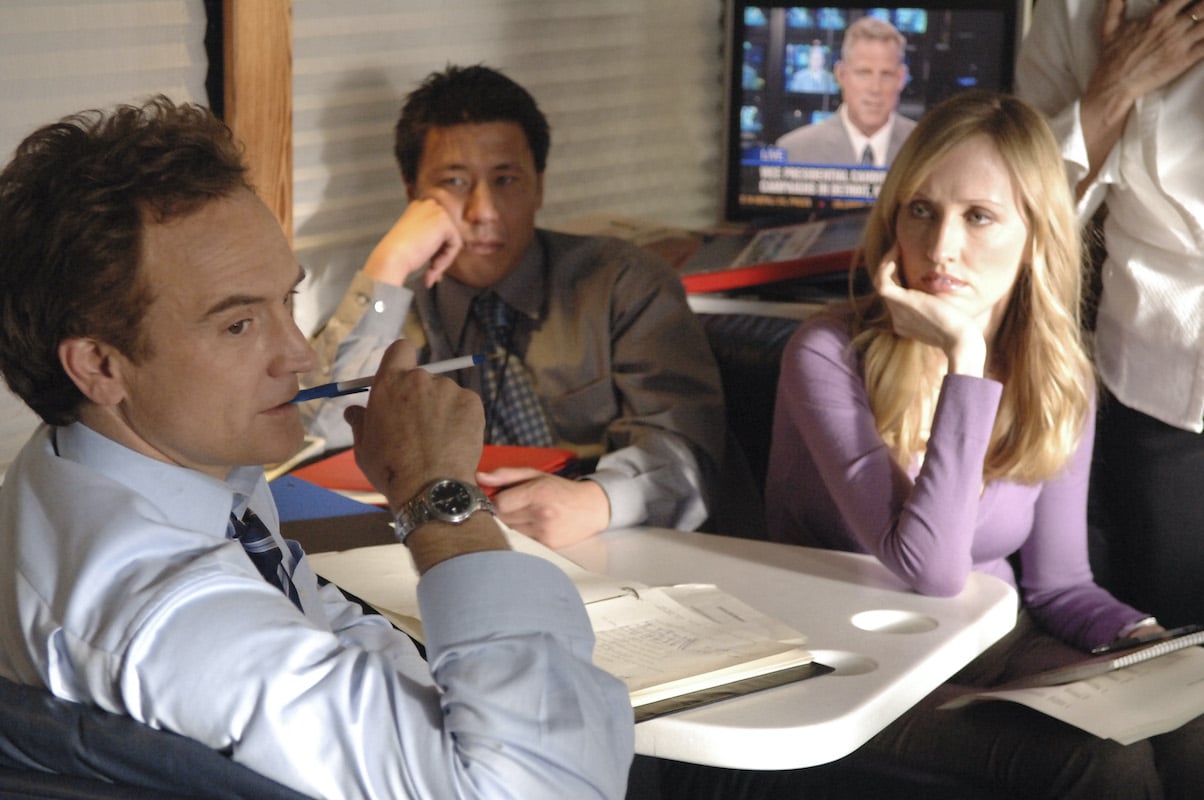 RELATED: The Surprising Origin Behind the Memorable 'Jackal' Scene on 'The West Wing'
Then there's the vice presidential candidate, former chief of staff to Bartlet, Leo McGarry. The episode ends on a cliffhanger with Annabeth Scott (Kristin Chenoweth) finding Leo in his hotel room and calling for help. 
Matt Santos is elected president in 'The West Wing' Season 7
The West Wing Season 7, Episode 17: "Election Day, Part II" chronicles the day of the presidential election. Everyone finds out Leo's died of a massive heart attack while the election results come in.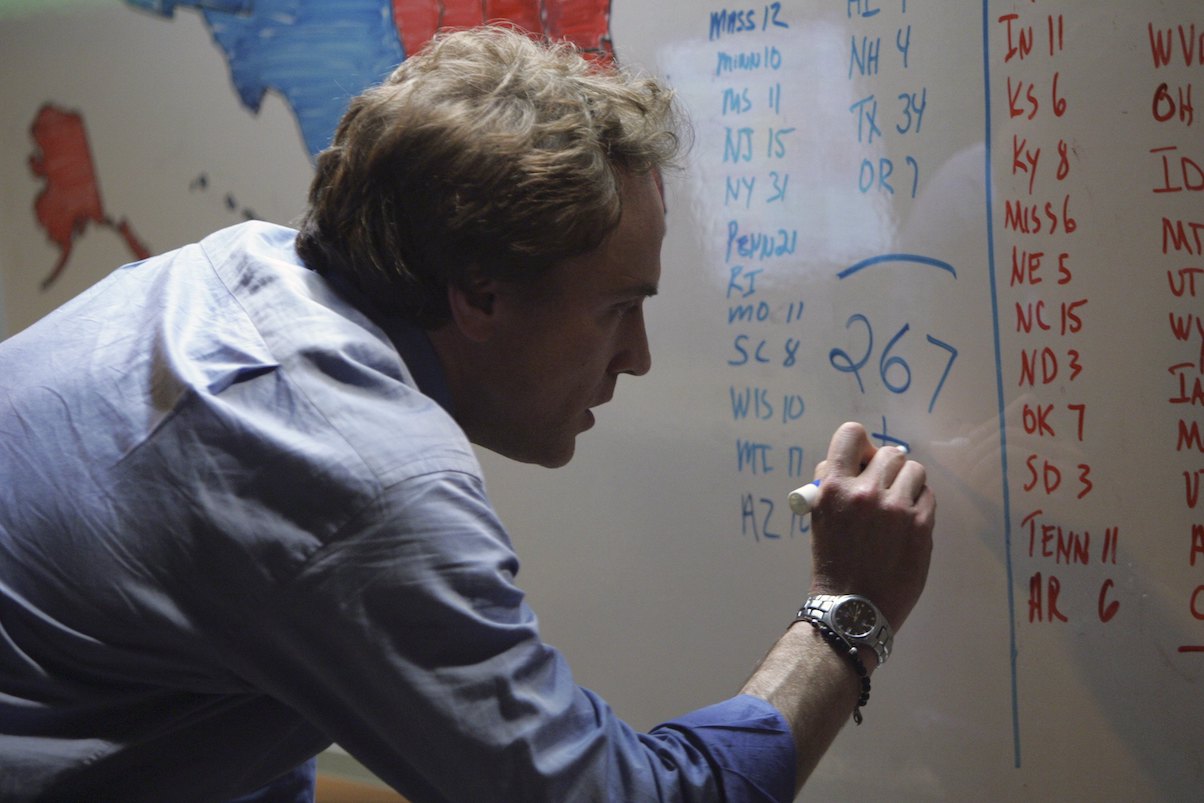 RELATED: 'The West Wing' Star Allison Janney Didn't Feel 'Comfortable' Having C.J. Cregg As Chief of Staff: 'The Comedy Wasn't There'
It's a close race and both presidential candidates consider taking legal action before the final votes are counted. In the end, Santos wins and the episode ends with him giving a speech as the President-elect. 
Josh, Toby, and Donna go on the campaign trail with the president
Not technically an election episode, The West Wing Season 4 Episode 1: "20 Hours in America" is an honorable mention. Josh, Donna, and Toby Ziegler (Richard Schiff) leave the West Wing and head out on the campaign trail with Bartlet. Everything's going smoothly until they get left behind by the presidential motorcade.
Watch The West Wing on Netflix.
RELATED: 'The West Wing' Creator Reveals His 'Favorite Moments' From the Show