'Westworld': Ed Harris Believes Season 4 Is 'Easier to Grasp'
TL;DR:
Westworld Season 3 left fans with a lot to wrap their heads around.
Ed Harris believes Westworld Season 4 will be "easier to grasp."
Showrunner Alison Schapker promised the show will still tackle questions about reality.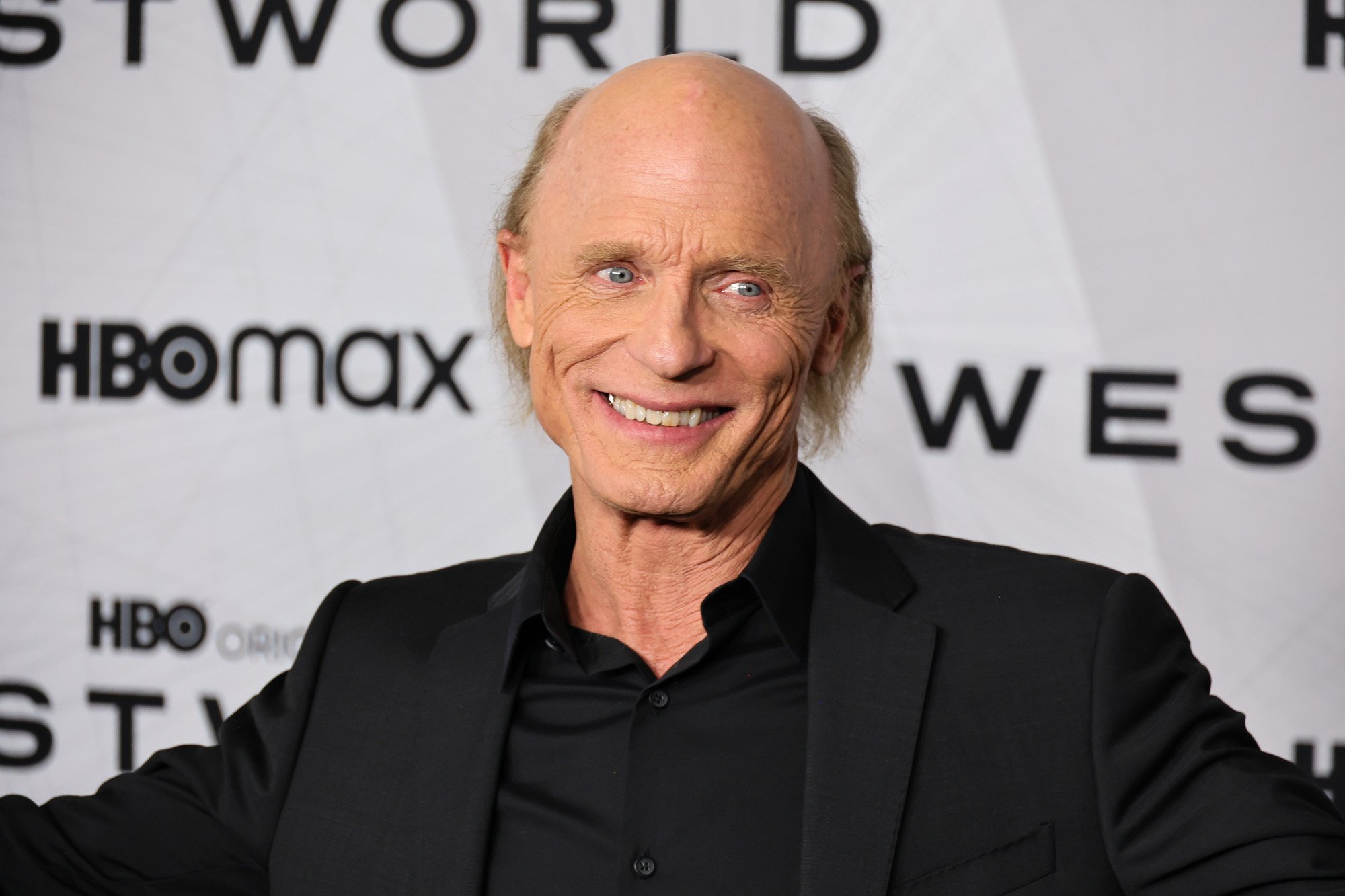 Westworld Season 4 premiered on June 26, but fans might be reluctant to return to the HBO series after season 3. The third outing proved a confusing affair for many viewers, leaving them mixed on the show's future. However, the Man in Black himself offered words of reassurance. According to actor Ed Harris, Westworld Season 4 will be "easier to grasp" — even if it still delves into some strange science-fiction territory.
'Westworld' Season 3 had a lot going on
Westworld was always set in a complex science-fiction world, but its mysteries increased as the show went on. By the time the series reached its third season, it had numerous storylines intersecting with one another. And in some cases, it became difficult to differentiate between what was real and what wasn't. The unreliable narration certainly didn't help.
As such, viewers took to sites like Reddit to question why the series was "so confusing." Such reactions led to a negative sentiment surrounding season 3. And as one Redditor noted, the critical response to the third outing might leave fans reluctant to start Westworld Season 4.
However, the Man in Black actor, Ed Harris, recently claimed that the newest batch of episodes will be less confusing.
Ed Harris says 'Westworld' Season 4 will be 'easier to grasp'
Although fans had trouble keeping up with Westworld Season 3 and its many moving parts, actor Ed Harris believes season 4 will prove easier to follow.
During an interview with The Hollywood Reporter, Harris explained that the new episodes still have plenty of moving parts. However, he believes the characters' motivations and arcs are more upfront:
"I think season 4 is a little easier to grasp what's happening — what the sides are, who's trying to do what. I think it's a little clearer than season 3, which to me, was very confusing because there were so many dimensions and it really could be anybody. That's still the case, but it doesn't get quite as complicated."
That will no doubt come as a relief for fans whose experience with season 3 soured them on the show. Of course, they shouldn't count on too much straightforward storytelling. Westworld's creators promised the show will still prompt fans to think long and hard about themes like reality.
The creators of 'Westworld' want viewers to question things
Although Ed Harris believes that Westworld Season 4 isn't as confusing as its predecessor, showrunner Alison Schapker did suggest it will feature more unreliable narration.
"I'm gonna say yes," she told THR, "but only in the sense that I feel this season, it's very much something it's going to explore and say. I do think there'll be something to hold on to."
Schapker added that the creators strive to make fans consider complicated questions about reality — so, yes, they can expect more of that moving forward:
"We always want everyone to question the nature of their own reality, and I think that there's no way to watch the series and not find yourself again and again questioning the assumptions we make, stories we tell ourselves and is that really real or is there something beneath this surface?"
Only time will tell if the fourth chapter elicits more positive responses than the third. Fans can get an idea of what the coming season will be like by checking out its first episode.
The premiere of Westworld Season 4 is currently streaming on HBO Max.
RELATED: 'Westworld' Season 4: Who Is Evan Rachel Wood's Character, Christina?