'Westworld' Season 3: What Is Rehoboam and Why Is it Important?
Westworld is finally looking outward this season. And as the hosts venture out into the real world, they're uncovering details about a company called Incite. The company controls and runs a giant data sphere which is referred to as Rehoboam. This tech is clearly on Dolores' (Evan Rachel Wood) hit list. But what exactly is Rehobaom and why is it important?
[Spoiler alert: This article contains spoilers for the Season 3 premiere of Westworld.]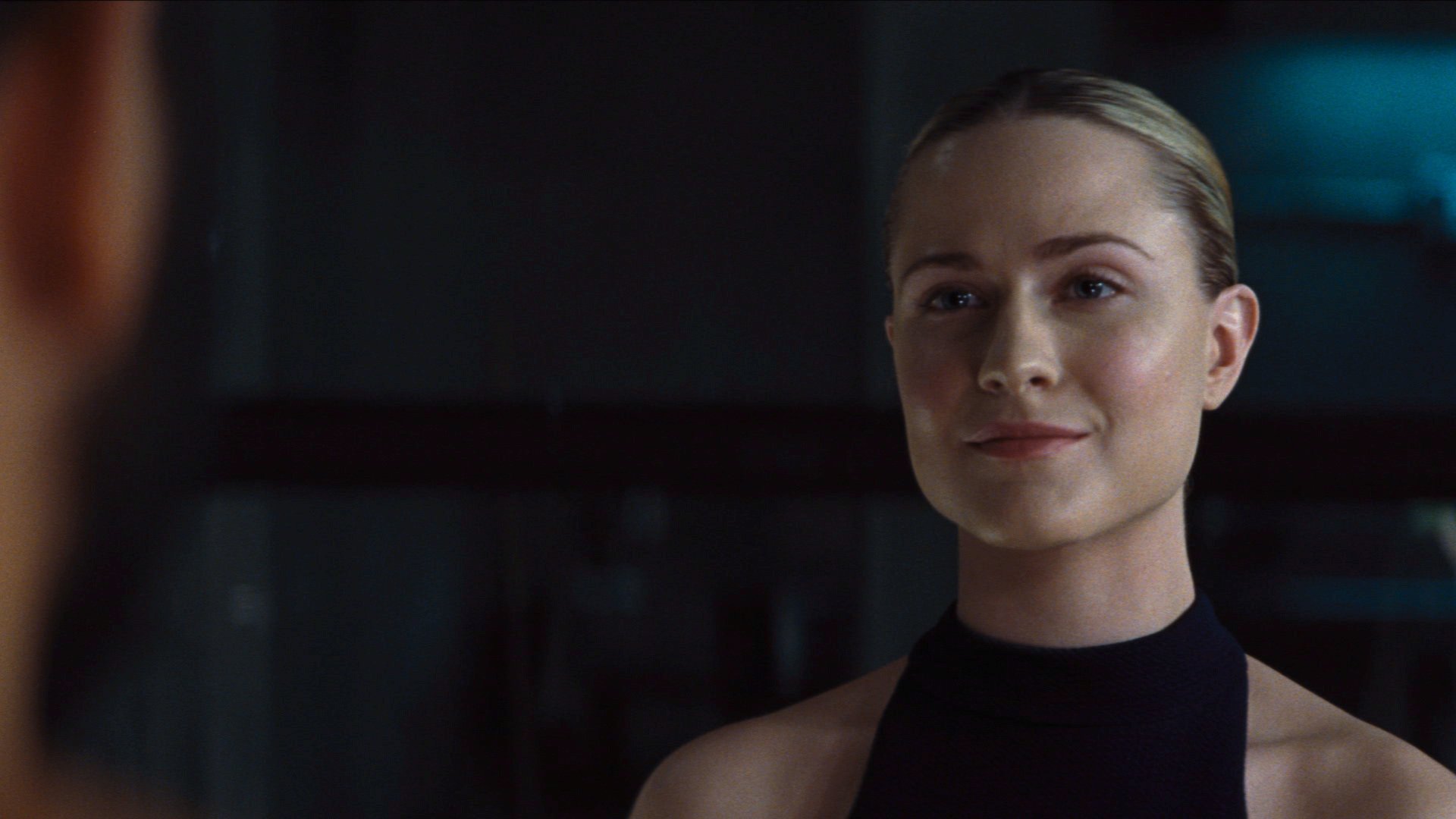 On 'Westworld,' Rehoboam tracks anomalies in daily life
Viewers were able to see how Rehoboam finds anomalies in the trailers for the new season, as well as the premiere episode. In black and white graphics, the system offers a circular view of time. And when something world-changing happens, the system finds the divergence. 
In a teaser for Season 3, divergences like the Hong Kong protests and President Donald Trump's impeachment are highlighted. But future events, like the ecological collapse of Indonesia and a Russian civil war are also mapped out.  
"We are in the middle of a war," a voice says in the teaser. "No one knows it's happened yet, or that it's already been lost. For the most part, humanity has been a miserable little band of thugs, stumbling from one catastrophe to the next."
The circular image of time features spikes for every cataclysmic event. But when the nexus point of a new system called 'Solomon Build 0.06' arises in between the last two major divergences, the whole circle flattens out. 
 "Our history is like the ravings of lunatics, chaos, but we've changed that," the voice continues. "For the first time, history has an author, a system. And up until very recently, the system was working. But there's someone we haven't counted for. You."
The system maps out people's individual paths
The season 3 premiere introduces viewers to Caleb (Aaron Paul), an ex-soldier who is not too happy with the current system. Apparently, it maps out people's lives, including what jobs they should have. 
"They said they would make a better world, smooth away the rough edges, but that was a lie," Caleb says in the episode. "I guess the rough edges are the only thing I'm hanging on to."
Liam (John Gallagher Jr.), the son of the man who founded Incite, tells Dolores that his father felt the biggest problem in the world is unrealized potential. "He thought that if you could chart a course for every single person, then you could make the world a better place," Liam says, to which Dolores responds, "A path for everyone."
In an interview with Variety, Westworld showrunner Lisa Joy mentioned that the humans in season 3 would be following a set path. "They're a lot like hosts," she revealed. "They live on these small loops, and they have narratives that they're following that maybe they aren't fully in charge of."
Rehoboam is controlled by one man – a new character on 'Westworld'
Given the biblical name of King Solomon's son, Rehoboam is owned by Incite but controlled by one man. In the premiere episode, Liam tells Dolores that he was shut out of the system years ago.

"After my father died, his partner locked me out of the system," he tells her. "I have read access to the outer layers but nothing deeper — No one knows what the system is doing, other than its original architect."
Dolores becomes hellbent on finding the architect, and at the end of the episode, he is revealed to be a man named Serac (Vincent Cassel). It is actually Serac's voice narrating Rehoboam's mission in the season 3 teaser.
It's safe to assume Dolores will go after Serac in an effort to get inside Rehoboam. But if the trailers are any indication, he's going to send Maeve (Thandie Newton) out to stop her.