Who Is 'Westworld' Star Thandiwe Newton's Daughter?
Actor Thandiwe Newton set the record straight on the spelling of her first name in an April 2021 interview. In addition, the Westworld star spoke about her daughter, who has followed her mom into show business. Learn more about Newton, her offspring, and what movies/TV shows you know her from.
Thandiwe Newton stars in 'Westworld'
Newton began acting in the '90s. She gained notoriety for acting opposite Tom Cruise in Interview with the Vampire and Mission: Impossible 2 before earning her first recurring TV role in ER. Newton then garnered acclaim for her turn in the star-studded Oscar-winning film Crash.
Following several more popular film and TV gigs, Newton began portraying Maeve Millay in the HBO sci-fi series Westworld. In 2018, she won the Emmy for Outstanding Supporting Actress in a Drama Series for the show's first season. Newton's remained a part of the main cast through its following seasons.
She corrected the spelling of her name in 2021
After three decades of being credited as Thandie Newton, the actor announced that she's reclaiming her name's actual spelling in a 2021 interview. She cites her experience on the 1991 film Flirting, in which her character is named "Thandiwe," while she's credited as "Thandie."
"The director of my first film asked to use my actual name for the character – because it was authentic and beautiful," she explained in a follow-up tweet. "I felt flattered and agreed. And then, in the credits, they used my 'nickname' to differentiate from the character name. They stole my name. And I'm taking it back."
How many children does Thandiwe Newton have?
In addition to her name, Newton discussed her personal life a little bit during the British Vogue interview. She married filmmaker Ol Parker (Imagine Me & You, Mamma Mia! Here We Go Again) in 1998. Together, they have three children: Ripley, Nico, and Booker Parker.
Newton deems her job as a mother as "the most central of all of her roles." It is, after all, her Twitter bio. "When I had my children, it was like, 'Oh, finally I can love me,'" she told the publication. "I could love them and not in any way question my love, whether it was worthy of them."
Her daughter, Nico Parker, is an actor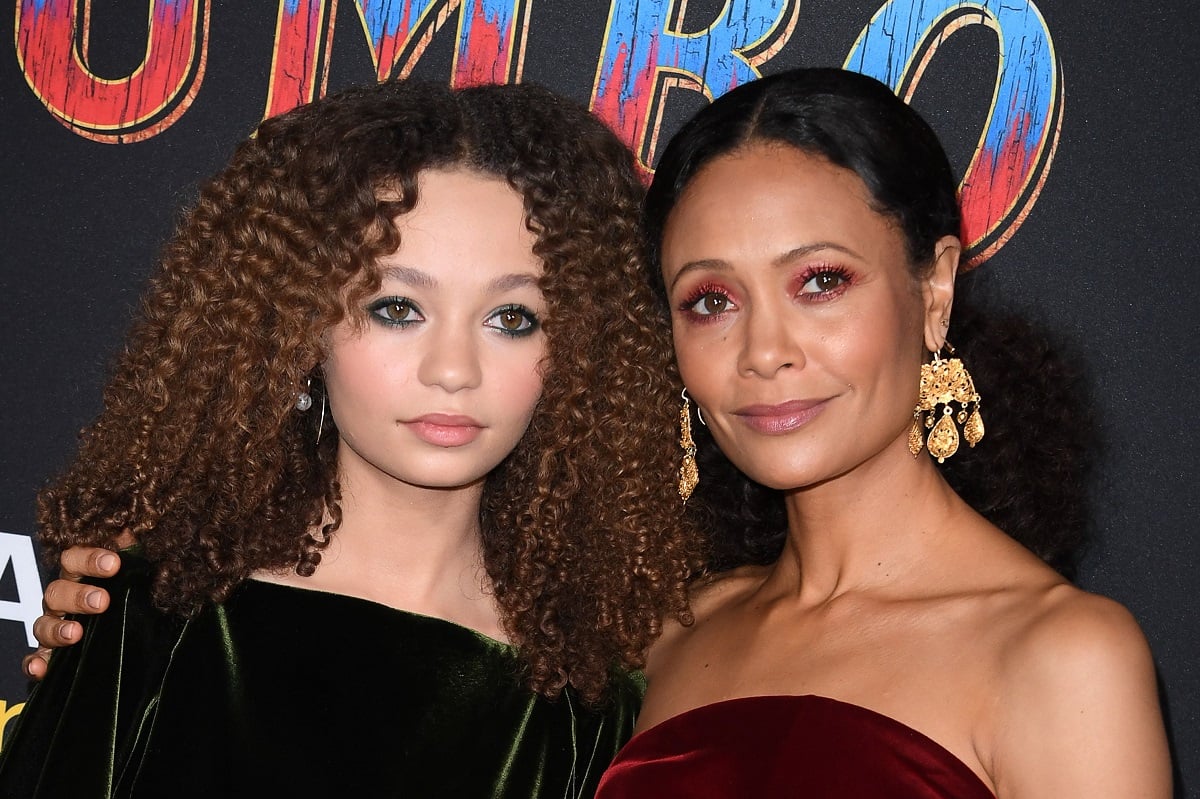 Her middle child chose to get into the family business. "I went to every photoshoot with her," Newton said of her hands-on role in Nico Parker's career. "If there was an issue with the photographer, if there was inappropriate language, I was on it, didn't give a f*ck what anyone thought. When it was time for her to get an agent, I spent a month auditioning for one, even though I knew half of them."
Parker's first role was in the Disney live-action remake Dumbo portraying Milly, the daughter of Colin Farrell's character. She also appeared in the miniseries The Third Day alongside Jude Law. And both Parker and Newton will appear in the upcoming thriller Reminiscence.