What 5 Things Does Barefoot Contessa Ina Garten Always Have in Her Pantry?
Barefoot Contessa star Ina Garten just gave fans an inside look at the contents of her coveted pantry. The celebrity cook shared a photo of her food stores on social media, and fans went through the pic looking for everything she keeps in stock. While her collection featured an array of common and not-so-common items, here are five things Garten always keeps in her pantry.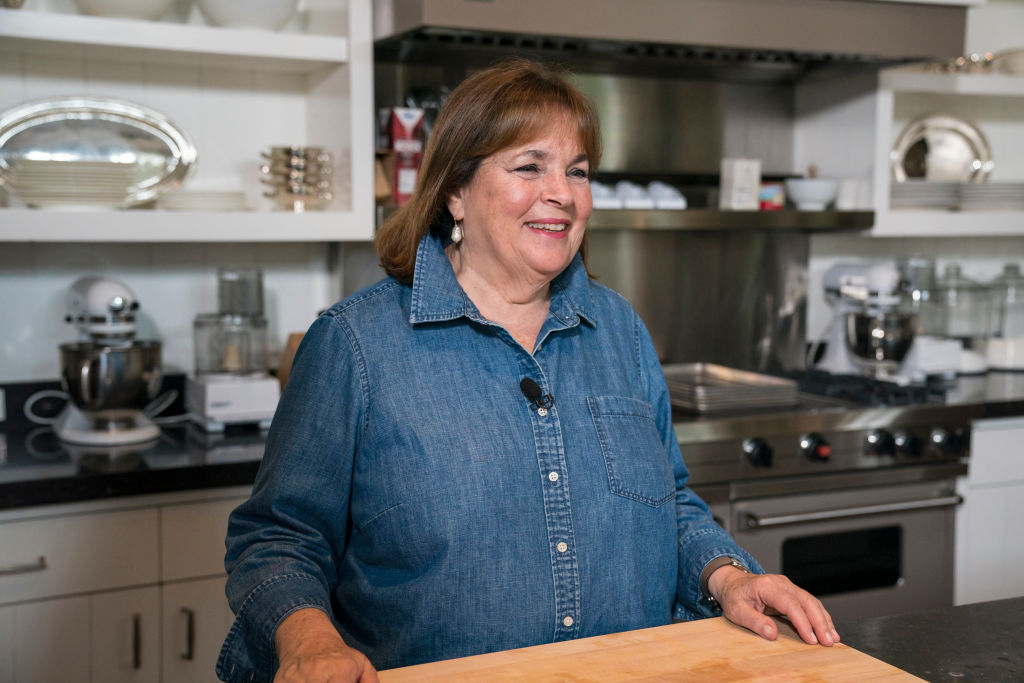 The Barefoot Contessa pantry rules
For starters, Garten only stocks items that will get multiple uses across a variety of dishes. There are some exceptions to the rule, but generally speaking, she does not keep exotic ingredients that are only used once in a blue moon.
According to Bon Appetit, the Barefoot Contessa also likes to make quick stops at the grocery store, which means she always stocks duplicates of common ingredients.
"I generally don't use unusual ingredients that you'll only use once," Garten shared, adding, "There's no point in having a recipe you can make in 30 minutes if it takes you two hours to shop for it."
With those basic rules in mind, what are the five things that Garten always keeps in her pantry?
Mustard
Garten admitted that mustard is easily one of her favorite ingredients to keep in stock. She usually prefers her mustard as either whole grain or Dijon, mostly because they appear how one would expect them to taste.
She also uses this common staple in a bunch of different dishes, and considers it on the same level as garlic and thyme. In some dishes, she actually combines Dijon with whole grain mustard for a delicious sauce and vinaigrette.
When it comes to name brands, Garten usually goes for either Grey Poupon or Maille.
Marinara Sauce
One of the more surprising things that Garten keeps in her home pantry is a good marinara sauce. The Barefoot Contessa star keeps jars of the red sauce on hand for whenever she cooks lasagna or pasta.
But why wouldn't someone as skillful in the kitchen as Garten not make her own marinara sauce?
For Garten, it all comes down to time. She would rather not spend a whole day making marinara sauce when she can buy something from the store that is just as good.
She also favors Rao's from the famous New York City restaurant of the same name, which she believes makes some of the best marinara sauce on the market.
Chocolate
Chocolate is a staple in many kitchens around the world and Garten's home is no different. The only distinction is the quantity of the chocolate bars the Barefoot Contessa stocks.
Garten keeps a stack of bittersweet chocolate bars in her stores for whenever she makes a yummy dessert. And although she has access to pretty much any chocolate on the market, Garten favors Lindt bittersweet chocolate over the rest of the competition.
"Chocolate's really important to me. If it's going to be chocolate, it has to taste like chocolate," she stated. "A few years ago we tasted a selection of bittersweet chocolate to make sure Lindt was still our favorite, and it was. I think it's the perfect balance."
Those who have tasted Lindt's chocolate know exactly what Garten is talking about.
Salt
Salt is probably the one ingredient found in the majority of kitchens on Earth. It is easily one of the most versatile ingredients in the food industry and can be used in both savory and sweet dishes.
For the Barefoot Contessa, she believes people use salt the wrong way. She explained how there are different types of salts that should be used for the correct dishes.
Kosher salt, for instance, is great for cooking, while something like French sea salt is perfect for finishing a dish. And for things like pot pies, Garten usually sprinkles some flake salt on top, which gives the meal a delicious crunch.
In terms of brands, the Barefoot Contessa stocks Diamond Crystal Kosher, Maldon Sea Salt Flakes, and Fleur de Sel.
Olive Oil
Oil is another one of those ingredients that can be used across different cuisines and dishes. Garten favors an Olio Santo Olive Oil from California, which is a little fruitier than its Italian counterparts.
Garten basically uses olive oil for everything. She sautés things with it, incorporates it into dipping sauces, and uses it for a vinaigrette.
In fact, Garten revealed that she has used the same olive oil for the past two decades and often mentions it in her Barefoot Contessa cookbooks. Viewers, of course, probably have their own preferences when it comes to olive oil, but we are definitely interested in trying her recommendation.
"I like California olive oil better than I like Italian," she explained. "I use it for everything. I use it for sautéing. I use it for dipping. I use it for finishing a salad."
Fans can now watch episodes of the Barefoot Contessa OnDemand with the new Food Network app.