What Amy Schumer Tells Oprah About Motherhood, Marriage, and IVF
Actress and comedian Amy Schumer thrives on being an open book. The I Feel Pretty star recently sat down with Queen of Talk Oprah Winfrey for the media mogul's 2020 Vision: Your Life In Focus tour (in partnership with WW) and covered some very personal topics involving family life.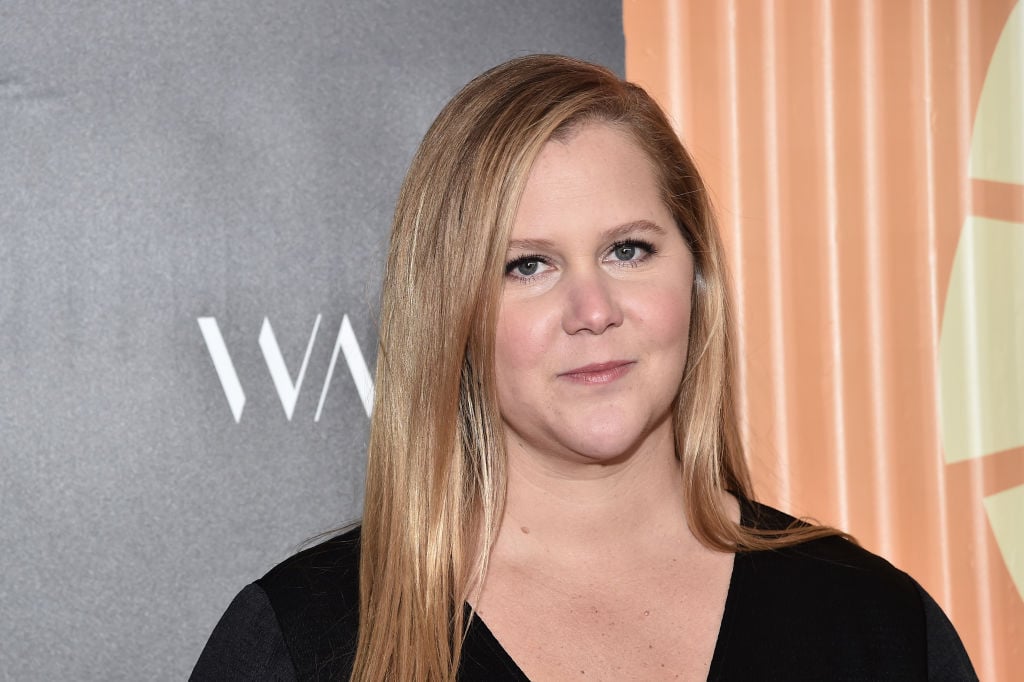 Making a commitment
Schumer tied the knot with chef Chris Fischer in 2018 and is clearly enjoying married life, despite never picturing herself as one who would someday be wed to another.
"I never wanted to get married. I never wanted to have kids. I didn't even think about it," Schumer told Winfrey, according to People. "Like kids — like little girls play weddings? I was, like, playing that I was a fortune teller, you know?"
Schumer's attitude toward marriage completely changed when she met Fischer. "But then I met this dude. And I was, like, I want to partner up with you for life," she recalled. "And I do want to get the government involved. And I want you to sign. I want to make a vow. Everyone here heard you and now you are mine."
She shared her joy on her union with Fischer last year. "The best part is just having a partner and being like 'I got a team,'" she told E! News in April on being married. "You got someone to go through life with together that you love and you want to be partnered up with."
And baby makes 3
Along with marriage, Schumer seems to also be a fan of motherhood. Welcoming son Gene in May 2019, the actress has completely taken to her new role.
"I really have had a beautiful experience having a baby," Schumer told Winfrey. "You know, it's different for everybody. But I really have to recommend if you've got the resources to have a baby, have a baby. It's been so life-changing for me. And I really like the guy."
During her pregnancy, Schumer had suffered from hyperemesis gravidarum, a condition affecting pregnant women that brings on severe nausea and vomiting. Despite the tumultuous health issue, Schumer looked past her illness to focus on the addition to her family. "This has been by far the best year of my life and I spent half of it vomiting everyday," she wrote on Instagram in December.
A sibling for Gene
The comedian praised women for their strength when it comes to pregnancy and motherhood. "We are warriors. All of us. I mean, for real. That is what I learned," she shared with Winfrey. "I didn't just learn how strong I was. I really learned, as a whole, how strong women are. And, you know, men are great, too. And, like, that's awesome and you guys can throw a touch down. But, like, can you make a baby?!"
Schumer revealed that she is currently going through in vitro fertilization in the hopes of giving Gene a sibling, telling Winfrey that she is hoping for a girl this time around. "I picture us all on the beach together," Schumer said. "And teaching maybe a little girl how to play volleyball."
In her trademark humor, Schumer shared some of personal information regarding the IVF process. "I had my egg retrieval on Monday," she told Winfrey, adding, "Which is also the last time I pooped. I said I wasn't gonna say it, but I did. Yeah, can't poop after."
Schumer posted a recent visit to the doctor on Instagram, telling her followers of her desire for another child and thanking them for their own testimonies that have been a source of encouragement for her. "We are gonna freeze embryos hopefully," she captioned the pic of herself on the examining table. "Your stories helped me more than you can imagine. I feel incredibly lucky. I'm really hoping this works and staying positive. Much much love!"
The full interview is scheduled to run Wednesday at 8 p.m. on Winfrey's Facebook channel and the WW Now Facebook channel.