What Are Britney Spears' Conservatorship Rules?
Britney Spears is under a conservatorship and these are the intense rules that she lives by.
Britney Spears has been performing for over two decades. In the beginning, she was the lead of a girl band. However, the singer left for a solo career when the band did not work out. She quickly became a pop culture sensation. 
Today, she makes millions of dollars from her performances. Despite her high net worth, the artist's finances are controlled by someone else. Many internet users have become aware that Britney Spears is under a conservatorship agreement. 
Britney Spears is part of a conservatorship agreement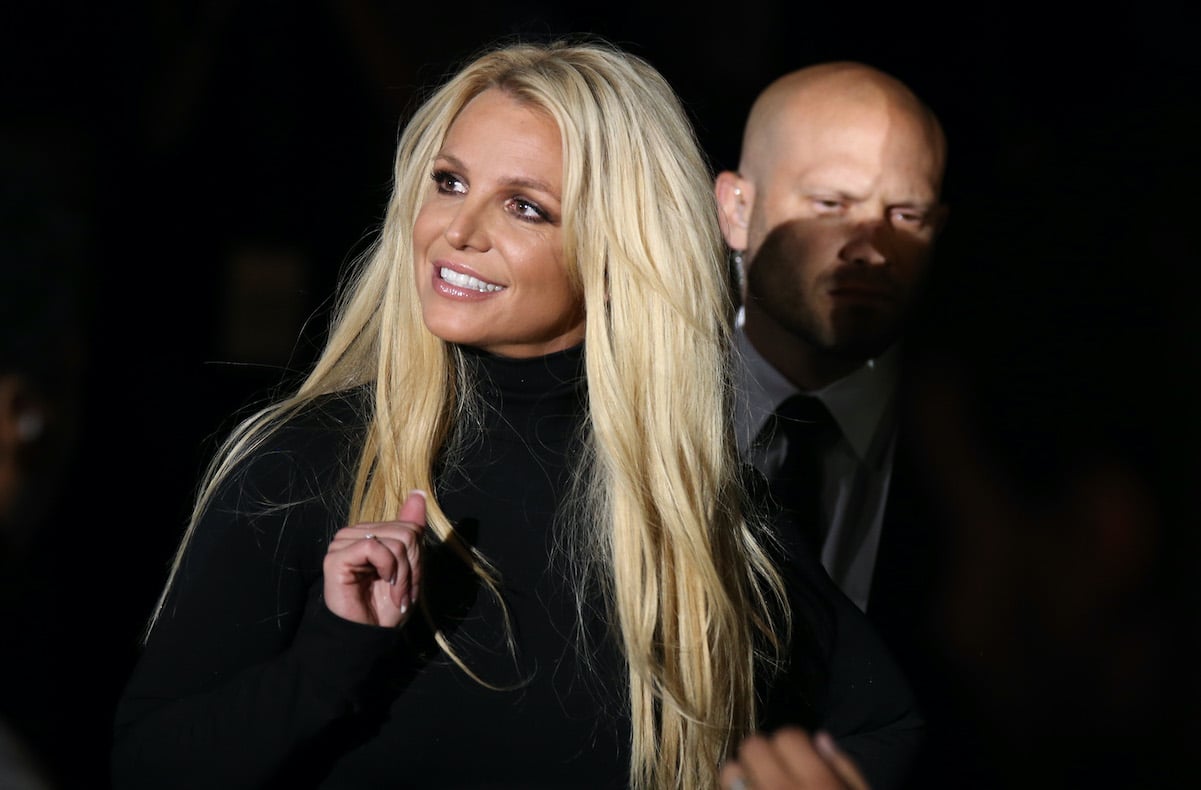 Britney Spears became a household name in the '90s and is now an iconic pop singer. Some of her hits include "…Baby One More Time" and "Oops!… I Did It Again." The artist has been married in the past and is the mother of two boys. 
Many fans are aware of the tough years she has faced. Her struggles resulted in her getting into a conservatorship involuntarily. A conservatorship is when a guardian or a judge-appointed individual has control over the conservatee's finances and sometimes daily life. 
A court order establishes a conservatorship when a person is unable to make financial, medical, or legal decisions themselves. In Britney Spears' case, her father, Jamie Spears, is the conservator. She has been in a conservatorship agreement for 12 years. 
Even though she is almost 40 years old, many aspects of her life are out of her control. Currently, it is just her and her father in the conservatorship agreement. However, her mother filed legal documents in 2020 that would enable her to have authority over the singer's finances. 
Britney Spears' conservatorship has some rules
The conservatorship agreement Britney Spears is a part of contains specific rules on what the singer is allowed to do. According to Wonderwall, she cannot have an iPhone. Spears desires one, but her father has concerns regarding suspicious people trying to contact her over social media. 
Other than the no-smartphone mandate, she cannot go to liquor stores to buy alcohol due to past incidents. Her manager mentioned that she would not be moving forward with her second Las Vegas residency. 
Currently, Britney Spears is dating Sam Asghari, a co-star from one of her music videos. Under the conservatorship, the pop superstar would need her father's permission to get married if she wanted to do so. Her father may not want her to marry again since it could lead to legal complications. 
It would seem that she faces plenty of restrictions in her life. However, a source of TMZ explains that the singer is able to do come and go as she pleases. The source stated, "The conservatorship protects her, but with a few exceptions it doesn't restrict her in her day-to-day life." 
The #FreeBritney movement became popular online
Recently, the #FreeBritney movement gained traction on social media sites like Twitter. The movement brought attention to the star's conservatorship.
According to Vulture, she has to get her father's approval on various major decisions she makes. The singer has been trying to get him removed as the sole conservator of her estate. 
"She's always wanted to get out of it," Britney Spears' brother, Bryan Spears, comments. "It's very frustrating to have. Whether someone's coming in peace to help or coming in with an attitude, having someone constantly tell you to do something has got to be frustrating." 
While the judge denied Britney Spears' request in November 2020, many fans have shown their support on the internet. On February 5, 2021, a documentary titled New York Times Presents: Framing Britney Spears came out. It focuses on the pop singer's career, and it renewed interest in the #FreeBritney movement.