What Are Dolly Parton's Favorite Songs?
Dolly Parton has written thousands of songs throughout her lengthy career. While it's likely that all of the tunes she's penned hold a special place in her heart, she previously revealed that three songs reign supreme in her eyes.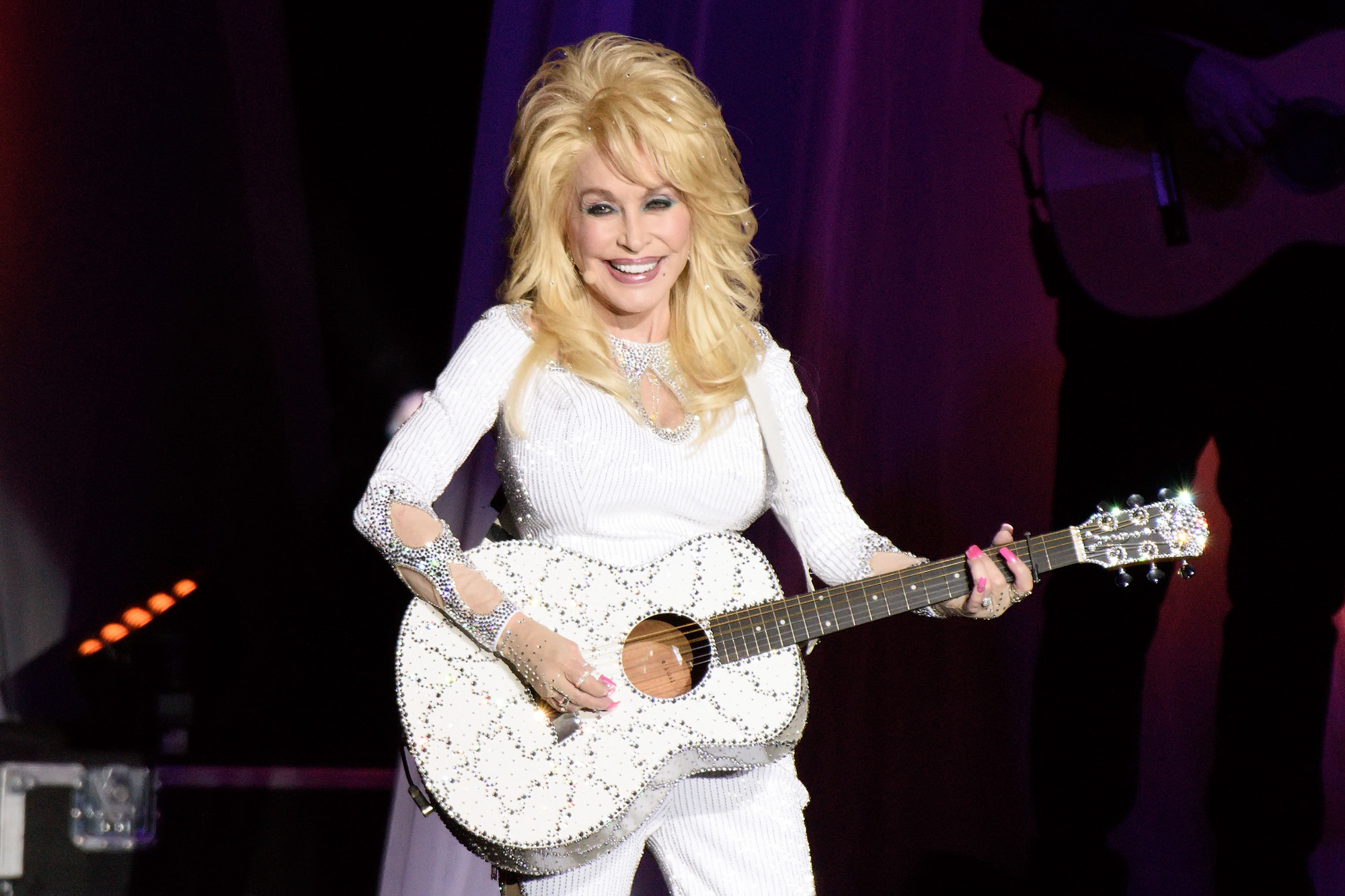 Dolly Parton's favorite Dolly Parton song is one of her most personal
Parton is a big fan of her own music and revealed which of her chart-topping hits are her favorite while appearing on The Late Show with Stephen Colbert in October 2020.
After Colbert shared that his favorite song of hers is "Love Is Like a Butterfly," Parton revealed the top three songs from her extensive catalog that resonate with her the most.
RELATED: Dolly Parton Doesn't Mind That People Think 'I Will Always Love You' Is Whitney Houston's Song
"My very favorite song from a personal level is "The Coat of Many Colors," Parton said. "It's kind of a signature song of mine. It's more than just about a little coat. It's about acceptance and it's about tolerance. It even speaks to bullying, kind of how the kids made fun of me at school. They even teach out of it in some of the grammar schools around Tennessee. They use that little song about not making fun of people, that it's OK to be different. We are who we are and how we need to accept and love each other."
Parton shared that the song is her favorite because it's modeled after her humble beginnings.
"That one, I certainly love because of my mom, and it's a true story," she continued. "I have treasured memories of that."
Dolly Parton is a fan of her most famous ballad
Coming in at no. 2 of her favorite songs is her chart-topping ballad "I Will Always Love You," which the country music legend is very fond of, given its ability to be sung in different ways.
"As far as a singer-songwriter, all singers love to have a song that you can sing tender and then you can go big if you want to," she said. "You can sing loud or show how much volume you have and how much range and all. So I would think that the 'I Will Always Love You' song is really good for that because I can sing it little or I can sing it big."
Parton added, "Not just because I wrote them, but that one is real special."
Dolly Parton has a love for many of her lesser-known songs
Though two of her most popular songs are considered her favorite, Parton shared that she's also a fan of her lesser-known tracks.
"I like songs that I've recorded in albums that a lot of people have never heard. There's a song called 'Down From Dover' and a lot of people love it. It's about a girl who gets pregnant, and she had to leave home and live on a farm with an old lady," she explained. "Back at the time when I put it out on a record, they wouldn't play it on the radio. So, I love some of my songs like that that tell stories."
The music legend added, "And of course, 'Jolene' is everybody's favorite and I enjoy singing that one."
Though Parton has thousands of songs in her repertoire, the ones that she loves the most are the tracks that tell stories as they have a much deeper meaning behind them.
"Most of my songs that I love the best are songs that nobody's ever heard," she explained. "I just enjoy a lot of the stories. That's why I'm a song teller."