What Are Gwen Stefani And Gavin Rossdale's Kids' Full Names?
Rock music legend Gwen Stefani is, in fact, a mother. Yes, we're used to seeing her on The Voice, or listening to her music, or even watching her perform live in Las Vegas (if you've been lucky enough to get tickets). But she also has children who aren't quite as impressed with her as we are. Here's what you need to know about them.
Gwen Stefani married Gavin Rossdale in 2002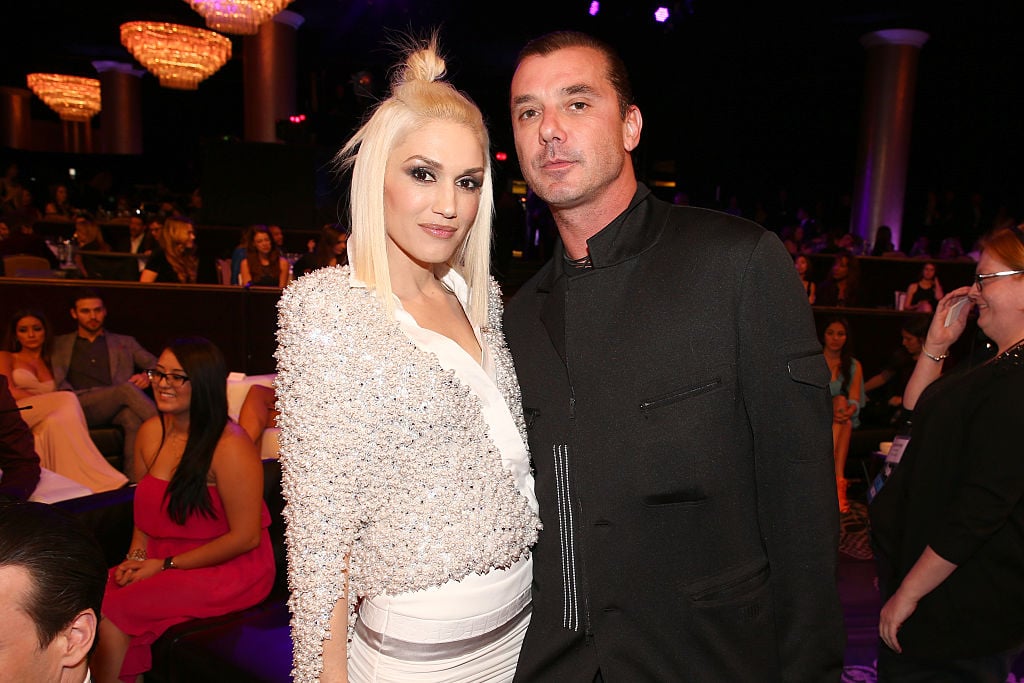 Despite her young appearance, Stefani has been in the music industry for a long time. Her band, No Doubt, broke out in the '90s, and she ended up spending time with other musicians while performing. That's how she met Gavin Rossdale, who was then the lead singer and guitarist of Bush.
Apparently, it was a pretty instant connection. They had their first date not long after meeting when Rossdale through a party in New Orleans and invited Stefani. After dating for a few years, Stefani and Rossdale tied the knot in 2002 in London.
Together, they have three sons
Though she's clearly a badass, talented rocker, Stefani is also a mom. While they were together, she had three sons with Rossdale, who were born in 2006, 2008, and 2014. And they have very interesting names.
Her sons are Kingston James McGregor Rossdale, Zuma Nesta Rock Rossdale, and Apollo Bowie Flynn Rossdale. In a recent Wired Autocomplete interview, Stefani said, "I know it's a lot of names. But I was just so excited to have kids I couldn't decide."
Stefani and Rossdale divorced in 2016
Despite being together for many years, things didn't end well for Stefani and Rossdale. The singer revealed that Rossdale cheated on her with the nanny in a very cliche move, saying, "It was the beginning of hell." She added, "My dreams were shattered. All I wanted my whole life was to have babies, be married, like what my parents have."
Years later, it would appear that things are still difficult between the two. Though Stefani is in a better place romantically (more on that next), she finds it difficult to co-parent with Rossdale, and the two are allegedly not even speaking unless they have to.
Now, Stefani is dating Blake Shelton
As previously mentioned, Stefani is doing very well in her personal life. She has been dating country singer Blake Shelton since 2015. The two met while they were working on The Voice together, and bonded over their shared experiences of divorce (Shelton and Miranda Lambert split up around the same time).
And apparently Shelton loves acting as a father figure to Stefani's sons. He says it's "so much fun" having them around. Other sources say he "has made Gwen's boys a huge priority in his life and cares for them like [they're] his own."
Her sons don't care that she's famous
She may be famous to us, but to her kids, Stefani is just another mom. Or, well, at least, she's a mom with connections. When she went on Late Night With Seth Meyers recently, she confessed that her sons (especially the 13 and 11 year old) use her for her contacts.
"They don't really care about me as far as any of that stuff goes," she said, explaining that they'll ask her to text someone she knows, like Ellen DeGeneres, so they can get something they want. "They try to use me sometimes," she concludes.