What Are the BTS Members' New Year's Resolutions?
BTS is set to perform on Dick Clark's New Year's Rockin' Eve on Dec. 31. While the BTS members are currently in New York City, the group held a VLIVE earlier this morning to countdown to 2020 in South Korea. During the VLIVE, the BTS members revealed their New Year's resolutions.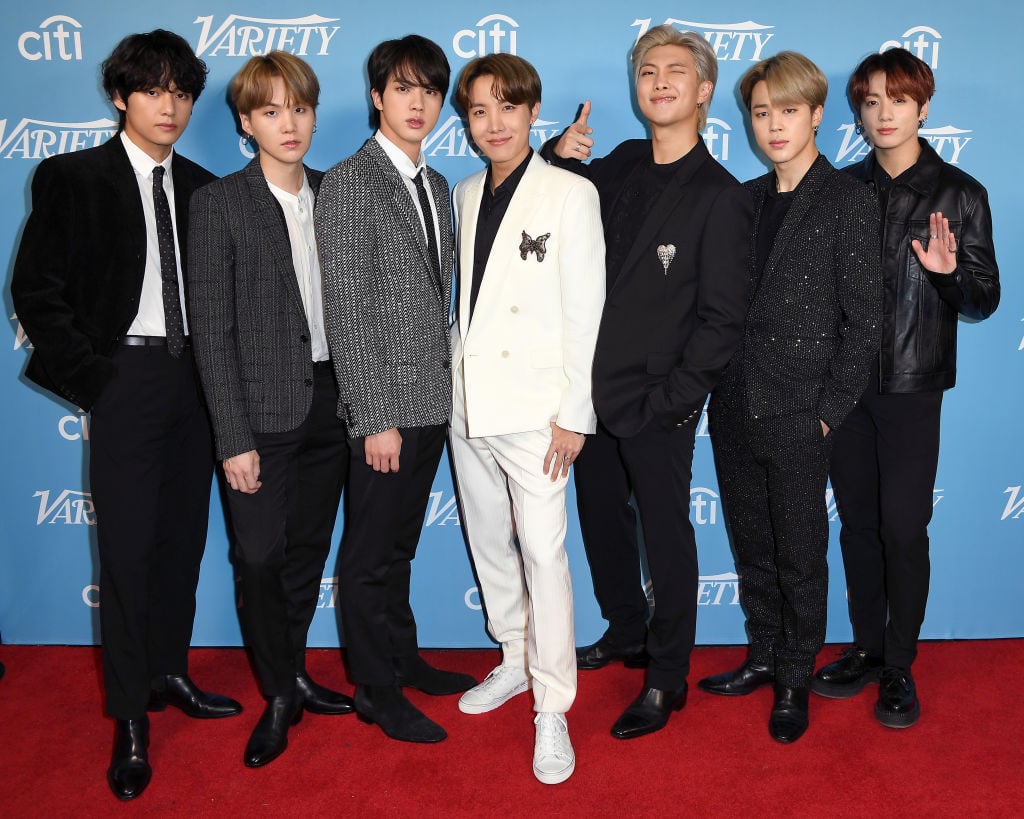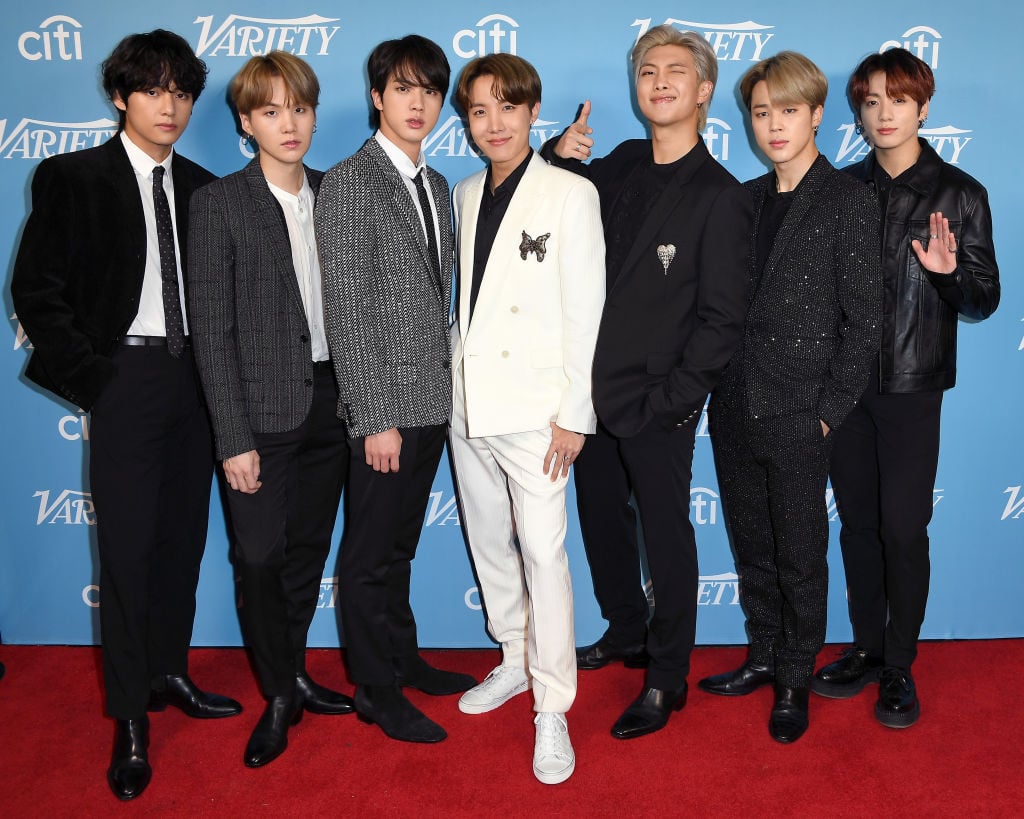 BTS held a VLIVE to celebrate New Year's Day
Just a few hours after V held a VLIVE for his birthday, the members of BTS held a VLIVE as a group. The group titled the livestream "Happy New Year with ARMY!"
As the group waited for the countdown, they talked about how they kept up with their 2019 resolutions and how they worked hard this year. The group also talked about the past decade, and RM pointed out 2010 was the start of BTS. While the group did not debut until 2013, RM first joined Big Hit Entertainment in 2010.
BTS revealed their New Year's resolutions
After counting down to the New Year for VLIVE viewers, BTS broke into a discussion about their New Year's resolutions. According to Suga, his next mixtape was supposed to come out in 2019, but due to a scheduling conflict it did not happen. Because the follow-up to Agust D did not come out on time, Suga also said the lyrics might need to change.
Suga also said he wanted to focus on learning English. Like Suga, Jungkook said one of his resolutions was to learn English. He also wants to focus on staying healthy and learn to play the guitar. It was pointed out to Jungkook that his resolution from the past few years has been to release a mixtape. However, because of his perfectionist nature he has not yet.
V wants to learn how to play the piano. His other New Year's resolution is to find healing activities. He told the BTS members he does not have a specific goal or activity in mind, he just wants to find healing things. J-Hope said his resolutions were to stay healthy, write a calming song, and practice self-care. The BTS rapper also wants to be healthy enough that his aging does not show.
Jimin told the BTS members his New Year's resolution is to lose weight so he can be better at dancing. Like a lot of the members, he also wants to focus on staying healthy. In 2020, RM wants to focus on working out diligently and to read lots of books. Jin's New Year's resolutions are to learn piano and get more vacation days from Big Hit Entertainment.
Everyone is ready for BTS's upcoming performance
BTS is literally the talk of the U.S. as everyone anxiously awaits their Dick Clark's New Year's Rockin' Eve performance. Since Dec. 30, fans have packed into Times Square and it seems all of the media's attention is on BTS and their fans.
Ryan Seacrest, the host of Dick Clark's New Year's Rockin' Eve, stopped by BTS's rehearsal for the New Year's show.
"Legends getting ready to take over Times Square @BTS_twt#BTSArmy," Seacrest tweeted about the group.