What Are the 'Dexter' Filming Locations? Everything We Know
The 'Dexter' revival is officially in the works. Set in the fictional Iron Lake, New York, the reboot picks on Dexter Morgan's life following the events in the original series finale. But where is it actually filming? Find out.
Starring Michael C. Hall, the Dexter reboot picks up on Dexter Morgan's life 10 years after the events in the series finale. Having left Miami, he now lives in Iron Lake, New York. It's a fictional small town that gives him the protection and seclusion he needs. But what's the actual filming location for the Dexter revival? Find out.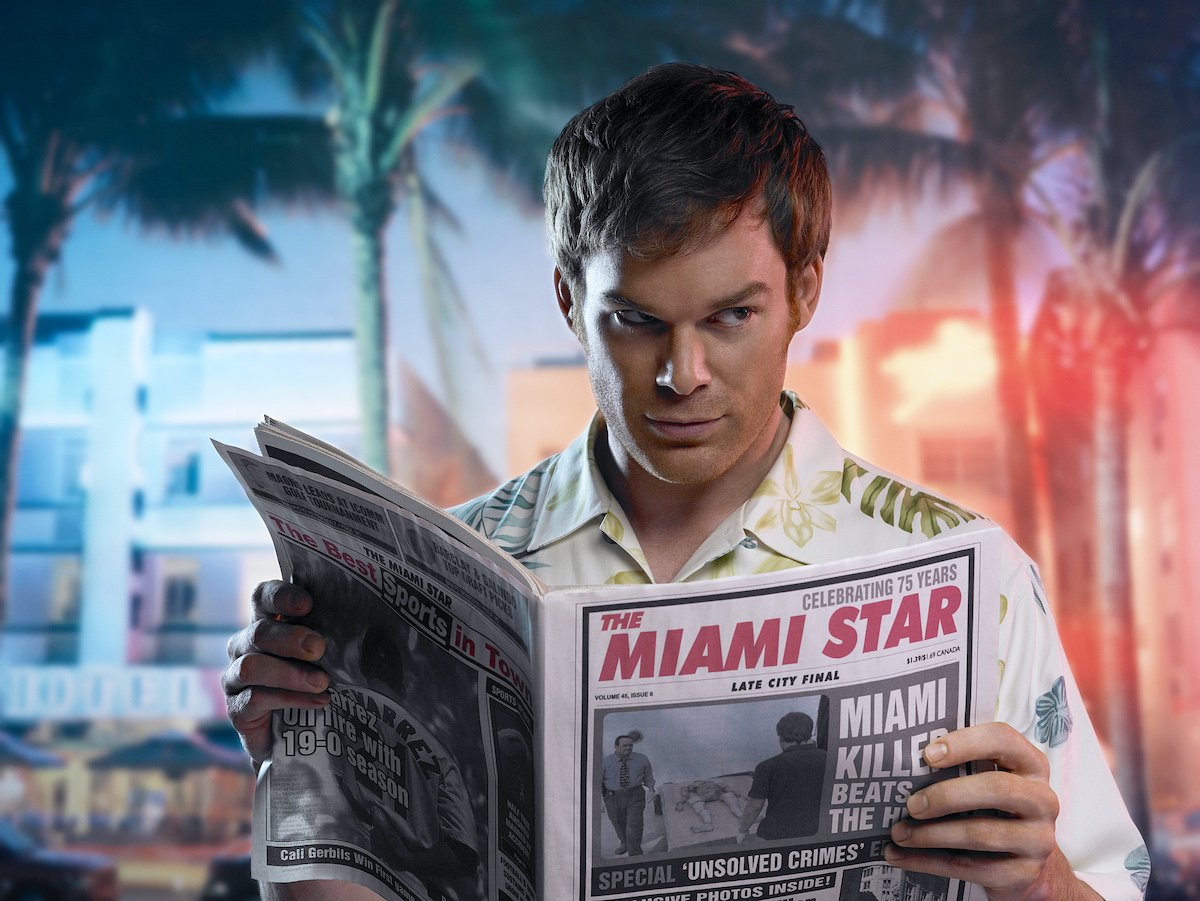 The 'Dexter' revival is filming on the east coast
Production on Dexter Season 9 has been underway for months in different parts of Massachusetts. Crews have been seen setting up in various communities, including Shelburne Falls, Sturbridge, Worcester, and Grafton, among others, per The Grafton News.
We previously reported that one community was made to look like a Christmas wonderland, with the crew using tinsel and other decorations to dress it up. It was later confirmed that the episodes take place around the holiday season when Showtime released a teaser trailer showing Dexter walking on a street full of snow and festive decor.
"They've been really good guests in the village and anticipate that we'll be seeing a lot more of them in the next couple of weeks," city official Heather Butler told the newspaper The Daily Hampshire Gazette in March.
What is the 'Dexter' revival about exactly?
The Dexter revival focuses on the former lab technician as he tries to navigate his new normal. He's found work as a sales associate, but he's very much still in hiding.
"As far as what I can reveal about the new show is, I don't want to say much, other than as you can imagine given where we left him his life is completely recontextualized," Hall previously told the website Louder Than War. "He's in a different place leading a different life surrounded by different people. And the fact that I'm talking to you from Concord, Massachusetts suggests that it's not all going to be sun and sand."
At some point, Dexter will encounter Clancy Brown's Kurt Caldwell, who's the season 9 villain. According to TV Line, his character description says he "realized the American dream by going from driving big rigs, just like his father did, to now owning several trucks and the local truck stop."
"Powerful, generous, loved by everyone — he's a true man of the people. If he's got your back, consider yourself blessed. But should you cross Kurt, or hurt anyone that he cares for, God help you," the statement continues.
When does 'Dexter' come back?
According to reports, the Dexter revival will continue filming throughout most of the summer. It's unclear when it'll ultimately air, but Showtime is aiming for a fall 2021 premiere.
For updates on Dexter Season 9, be sure to check back in with us here at Showbiz Cheat Sheet.