What Are the Former Members of *NSYNC Doing Now?
Back in the '90s, boy bands were all the rage. It seemed like every record company was trying to throw four or five young guys into a group together and make them sing and dance until it made all of the teenage girls cry great big, happy emotional tears. Whenever they had a concert, you could be sure that the seats would be filled in a matter of minutes.
While there were several boy bands around back then, there was one that had stood out the most among the rest: NSYNC. The popular boy band consisted of five different teenage boys who all had striking good looks and phenomenal voices. Fans had instantly gravitated towards this group and once they came out with their hit songs, like Bye Bye Bye and This I Promise You, fans were instantly obsessed with the talented singing group.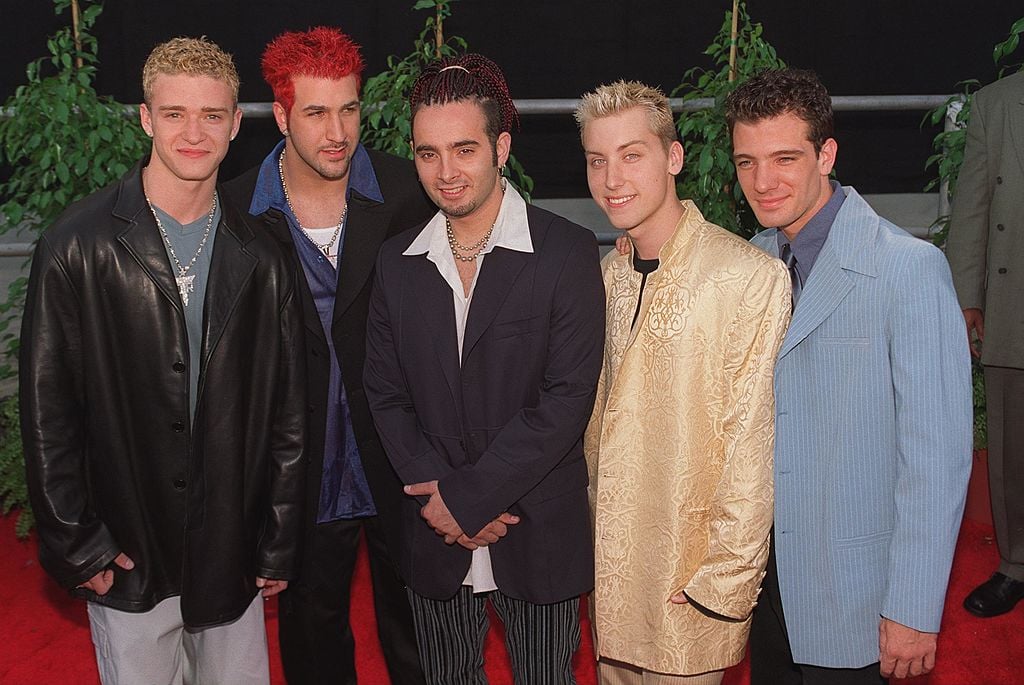 In 2002, you could hear the millions of pre-teen hearts shatter when NSYNC announced that they would no longer be making records together. It has been a long time since we have seen the five boys perform together. Many fans are wondering what the NSYNC guys have been up to these last 17 years. Well, we have all of the details about each member, and some of them have lived pretty interesting lives since their boy bad days.
JC Chasez
After being featured on the Mickey Mouse Club back in the '80s, JC Sanchez found his spot in NSYNC as one of the lead vocalists in the group. He had even co-written a few songs on the group's No Strings Attached album.
After the band decided to break up, Sanchez went on to launch his own solo career. His 2004 album, entitled Schizophrenic, gave NSYNC fans something to remember the group by. But it didn't do as well as he had hoped. After that, he didn't really make any big headlines in the music industry. He now just mostly writes and produces music for other up-and-coming artists.
In addition to his music career, Sanchez also worked on Randy Jackson's America's Best Dance Crew from 2008 until 2012.
Joey Fatone
Joey Fatone was known as the comedic relief of the group. His goofy personality and hot dance moves made him one of the most likable member s of the group.
After leaving NSYNC, Fatone decided to go in a different direction and become a TV personality and actor. He has starred in some Blockbuster hits, like My Big Fat Greek Wedding. He also hosted many TV shows, including The Singing Bee and Celebrity Circus. Fatone has also been a contestant on a few reality TV shows like Dancing With the Stars and The Masked Singer.
Nowadays, Fatone is married and has two kids. He still does make some TV appearances, but he mostly is focusing on his family and his gourmet hot dog stand that he has in Orlando, Florida.
Lance Bass
Back in the day, Lance Bass was known for his charming good looks and bubbly personality. Today, he has shied away from music and instead has focused on a few different reality shows as well as hosting his own radio show entitled Dirty Pop with Lance Bass.
In 2006, Bass came out as gay. Fans were very proud and supportive of his choice. He is now married to his long-time boyfriend: Michael Turchin. Before they got married, the two had starred in their very own reality show together called Lance Loves Michael: The Lance Bass Wedding.
Chris Kirkpatrick
Chris Kirkpatrick was the oldest member of NSYNC. Unlike the other members, Kirkpatrick stayed out of the spotlight as much as possible after the group dissolved. He has been on a few different music shows, including CMT's Gone Country.
A few years ago, Kirkpatrick got married to a woman named Karly. Together, the couple has an adorable son. It is unclear if Kirkpatrick will ever decide to go back into the music industry. But, for now, he seems perfectly content to just focus on raising his son and spending time with his family.
Justin Timberlake
Out of all of the members in the group, Justin Timberlake has probably had the most prosperous career after leaving NSYNC. In 2002, Timberlake launched his solo career. Some of his chart-topping hits, like Cry Me a River and Rock Your Body put him on the map as a Grammy-winning artist.
Timberlake has not only had a successful solo career, but he is also a talented actor as well. He starred some hit movies, like Friends with Benefits and The Social Network, which has been nominated for an Oscar.
In 2012, Timberlake married fellow actress, Jessica Beil, and the two welcomed their son, Silas, into the world in 2015.