What Are The Kids From 'The Real Housewives' Doing Now?
The Real Housewives franchise features the real lives of wealthy and often unhinged women throughout the country.  Part of the series also includes what is happening in the women's lives and their families, especially the "housewives'" children. Some Real Housewives kids are featured in a minor or peripheral way, whereas others consume a storyline. Many …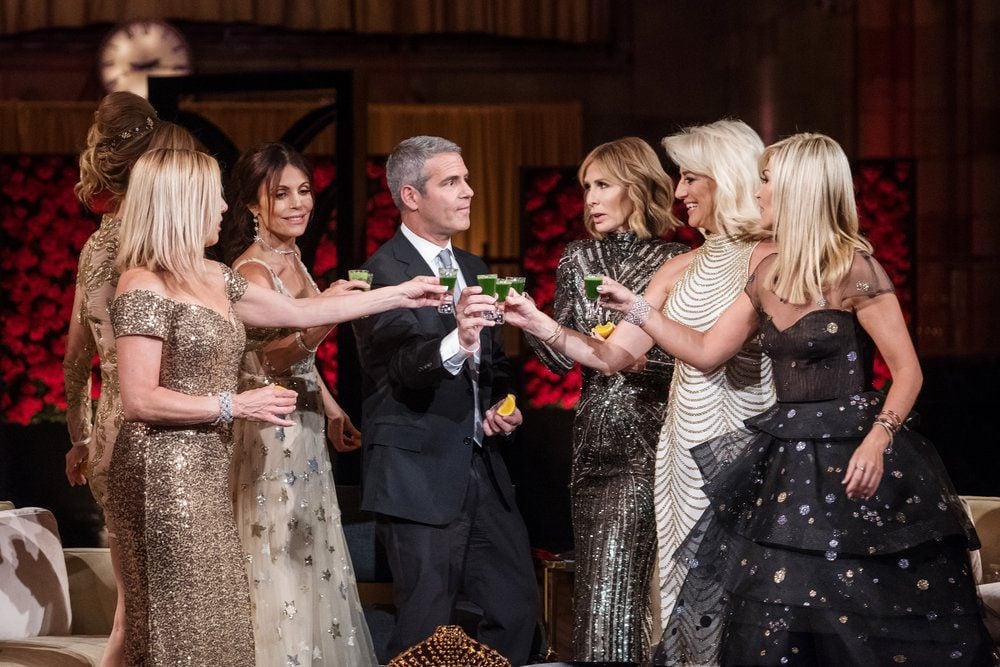 The Real Housewives franchise features the real lives of wealthy and often unhinged women throughout the country.  Part of the series also includes what is happening in the women's lives and their families, especially the "housewives'" children.
Some Real Housewives kids are featured in a minor or peripheral way, whereas others consume a storyline. Many children were very young when the series launched in Orange County in 2006 and have grown into adulthood. Where are some of The Real Housewives children now?
New York City
Avery Singer
Ramona Singer's daughter Avery debuted when she was only 12 years old. Today the 23-year-old college graduate just wrapped a worldwide tour, according to Bravo's The Daily Dish. She is currently pursuing a career in finance and Ramona offered this insight to Bravo's The Daily Dish, "She said to me, 'Mom, I really want to be very successful financially in life, so what career should I pursue if I wanted to be very successful financially?' I said, 'Well to me, where the most financial success is either Wall Street finance, [or] real estate or computer technology.' So she chose finance 'cause she's really good with numbers. She's like me, she likes numbers." She's also now a brunette!
Victoria and Noel de Lesseps
Luann de Lesseps' children are grown and flown. Victoria is 23 years old and pursuing a career in fashion, according to Bravo's The Lookbook. She reportedly got a sweet job at Nicole Miller. She is also an artist and, along with her brother Noel sell their work. Luann's ex-husband and children recently sued her for selling her $8 million home in Southampton, People reports. Proceeds were meant to go to the children and she didn't create a trust "for the benefit of her two children." However, when Luann appeared on Bravo's Watch What Happens Live, she said all is well with the kids and it was just a "big hiccup."
Alysson Shapiro
Jill Zarin's daughter Alysson is still trying to find the right career, while she mourns the passing of her stepfather Bobby. "My Ally is doing phenomenal. For people who don't know, she graduated from Vanderbilt University a few years ago," Jill told Bravo's The Daily Dish. After graduation, Ally tried out a few jobs "and she wasn't really satisfied," mama Jill noted. So it was then that she suggested that Ally go back to school. "And I told Allyson, we're fortunate enough that I can afford to continue her education, and I said, 'If you want to go back to school and pursue something that you really love, [you should].' And [we] talked about 'What is it?'"
Beverly Hills
Hadid family
Like their model mother Yolanda, Bella and Gigi Hadid are supermodels. Gigi famously dated Zayn Malik from One Direction and continues to be a sought-after model. And like her sister Gigi, Bella is also a highly booked model too. She also has an on again, off again relationship with The Weeknd. Little brother Anwar is rumored to be dating Kendall Jenner and also a model.
Umansky girls
The daughters of Kyle Richards and Mauricio Umansky have grown up in front of The Real Housewives camera. Sophia currently attends college in Washington, D.C. and sister Alexia recently graduated from Emerson College.
Farrah Aldjufrie
Farrah is Richards' oldest daughter from a previous marriage. Farrah works alongside stepfather Mauricio at his Los Angeles based real estate company, according to Bravo's The Daily Dish. The 29-year-old recently gave Bravo an insider tour of her gorgeous home, which she fully designed.
Orange County
Ryan Vieth
Tamra Judge's oldest child recently embarked upon a new stage in his career: Garden Goose, in which he sells seasonal outdoor flag sets, according to Bravo's The Daily Dish. He is also no longer with former fiance Sarah Rodriguez. The couple shares custody of their daughter, Ava.
Sidney Barney
Tamra's daughter Sidney has been estranged from her for some time. Sidney retreated from her mother following Tamra's divorce from her father, however, Tamra remains optimistic. "[There's] not a whole lot of movement between the two of us," she old to ET. "But I'm very hopeful, because I feel like if she's removed from [home] – she's [at college] out of state — she's on the East Coast, so just the fact that she's living on her own and thinking on her own, I think it will be really good for her. I really do."
Brianna Culberson
Viki Gunvalson's daughter Brianna is typically featured in a number of seasons. Last year Brianna moved back to Orange County and started to suffer several health issues. The latest update is Brianna moved to North Carolina with her husband and two sons, Bravo The Daily Dish reports and continues to deal with a serious health condition.
"She has lupus. We almost lost her a couple years ago, "Vicki told Bravo. "That was one of the biggest fears I had in my life while I was filming; it's my 'Oh, my God' moment. And she was super, super sick; got a very, very bad infectious disease from the hospital. They almost amputated her leg … she was extremely sick. Put her in City of Hope [National Medical Center] and she was there in isolation for a month. The viewers don't know but we can share it now 'cause she survived it. But it was horrible,"
Alexa and Raquel Curtin
Former Real Housewives of Orange County alum, Lynne Curtin's daughters remain in the headlines. Most recently Alexa spent time in jail for drug charges, according to Page Six. She also won a $2.25 million lawsuit against the County of Orange and deputy sheriff Nicholas Lee Caropino, People reports. Raquel did some modeling and eventually had a baby boy.
Keough kids
Jeanna Keough's oldest son, Shane recently got engaged after seven years with girlfriend Brittany McGowan, Bravo's The Daily Dish reports. He also joined the family business, real estate, when his baseball career didn't pan out. Younger brother, Colton also went into real estate too. He also pursued a baseball career too. Kara welcomed a baby girl in 2016 with husband NFL player Kyle Bosworth, according to Bravo's The Daily Dish.  At the time she was also working in marketing, Bustle reports.
Josh Waring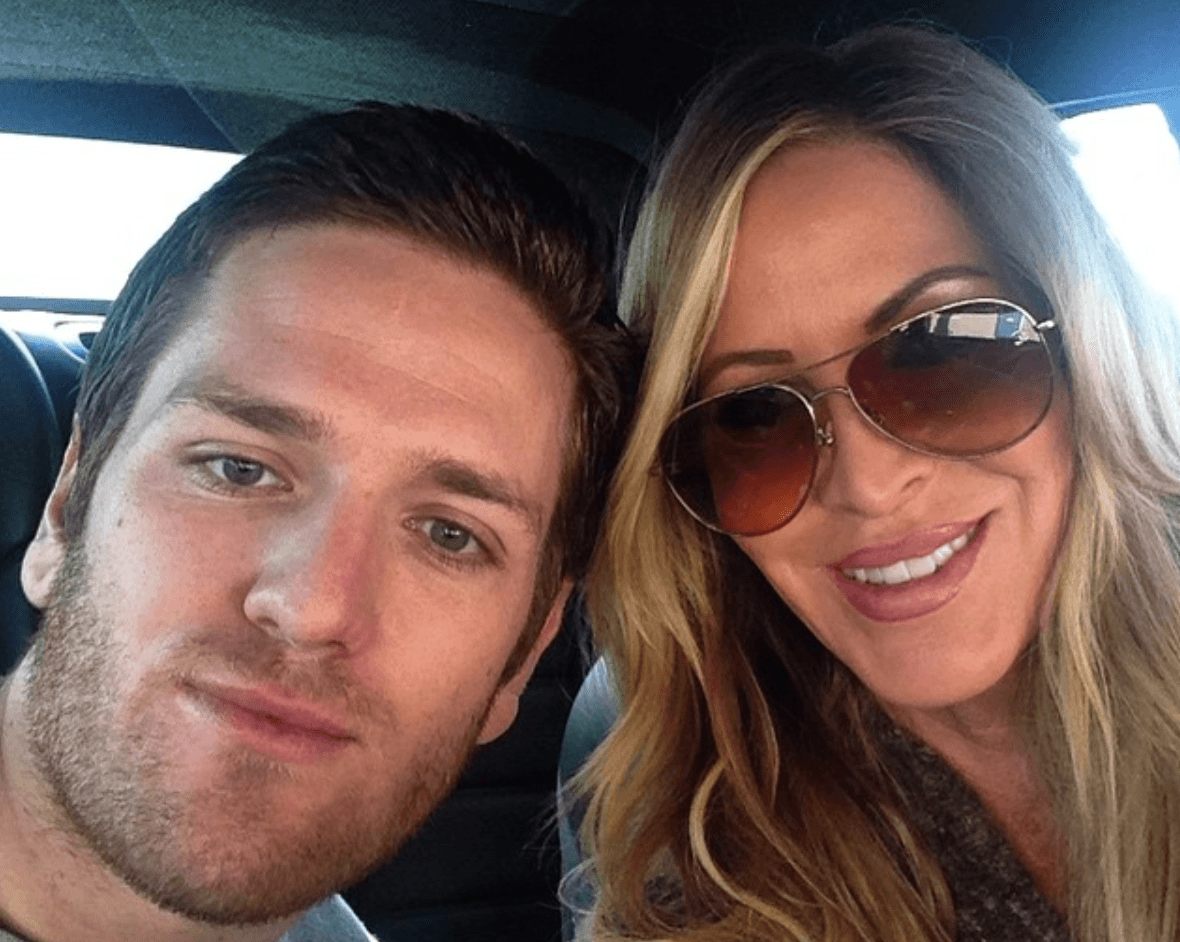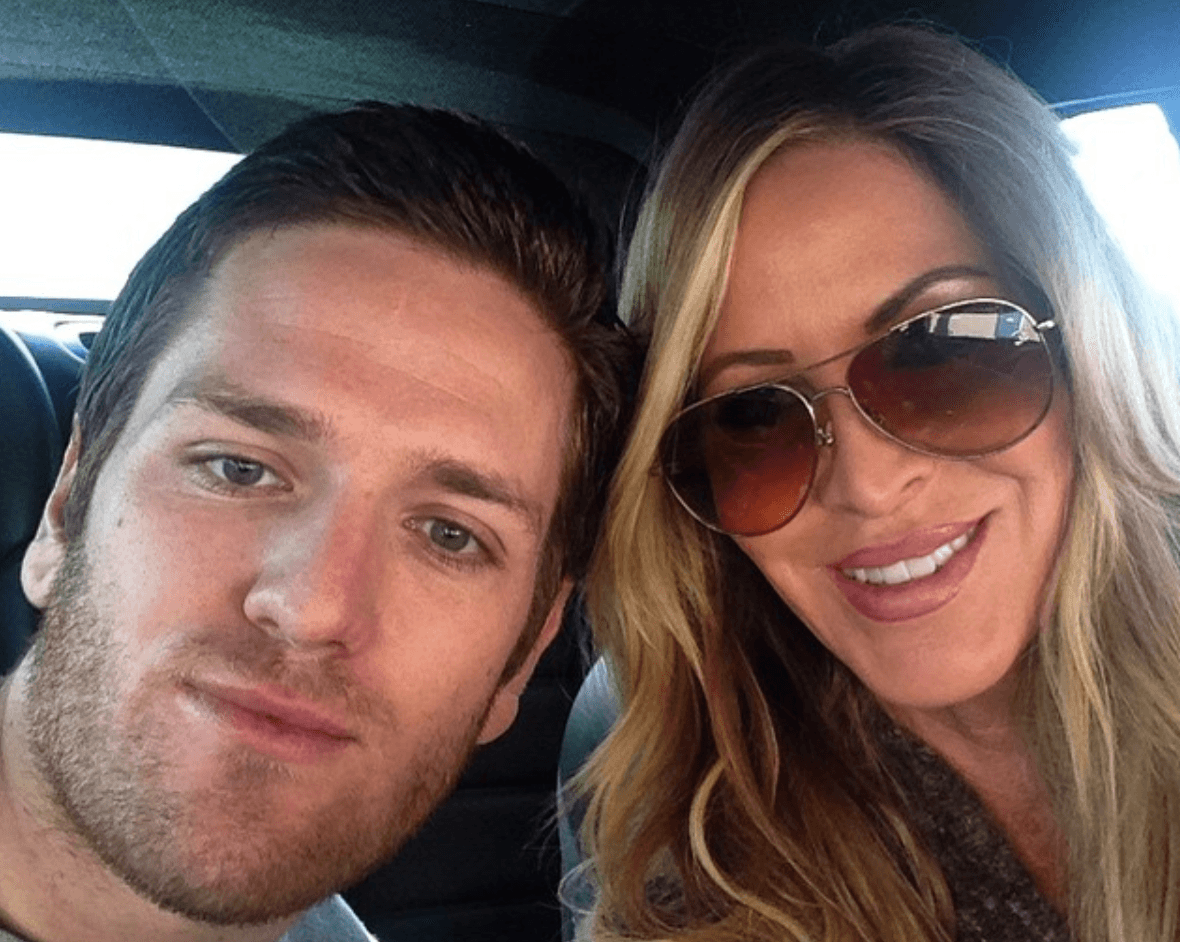 Real Housewives OG, Lauri Peterson's son Josh struggled with drug addiction since he was a teen. After multiple arrests, Josh is now in prison, charged with attempted murder. Laurie is heartbroken and believes his son is innocent. She appeared on Megyn Kelly Today along with Josh's lawyer to discuss his case.
New Jersey
Manzo children
Real Housewives alum Carolina Manzo's three children are all grown up. Lauren turned 30 and recently welcomed a baby girl with husband Vito Scalia, Bravo's The Daily Dish reports. Meanwhile, brothers Albie and Chris run a podcast called, "Dear Albie, plus both seem to still be playing the field.
Gia Giudice
Teresa Giudice's oldest daughter is a senior in high school and checking out colleges for next year. Unfortunately, Gia is dealing with the possibility that her father will be deported to Italy after he serves his 41-month prison sentence.
Ashlee Holmes
Jacqueline Laurita's oldest daughter. Ashlee was often shown being at odds with her mother. Ashlee has come a long way from the fights and drama shown on RHONJ. She recently got married two years to the day she gave birth to a baby boy.
Victoria Wakile
In 2016, Kathy Wakile's daughter Victoria graduated from college, Bravo's The Daily Dish reports. Victoria suffered a health scare after doctors had to remove a benign brain tumor.  The surgery was a success and Victoria set her sights on becoming a nurse.
Atlanta
Brielle and Ariana Biermann
The girls look eerily like their mother Kim Zolciak as Brielle and Ariana are her total lookalikes, ET reports. Brielle currently has over a million followers on Instagram and, according to Kim makes six figures. Ariana just celebrated her 17th birthday and got a car. She also has a boyfriend.
Riley Burruss
Kandi Burruss' 16-year-old daughter Riley recently stirred up some drama, refusing to live in the same house as mom's new husband Todd, Radar Online. reports. Riley may have good reason to be angry. An insider source told Radar Online.  "Riley's always thought Todd was an opportunist and doesn't like him to this day," the source claimed. "Riley hears him on the phone talking to his friends acting like he's the biggest celebrity in Atlanta and it drives her insane."
Noelle Robinson
Cynthia Baily's daughter Noelle left the nest and studies at Howard Univerity, according to Bravo's The Daily Dish. Cynthia wrote this on her Instagram, "I just want her to be happy. When she is happy, my world is a better place." She added "You know it's real when it hurts. Miss her already."
Brentt Leakes
NeNe Leaks youngest child graduated from high school last year, which is nuts since he first appeared on the show at the tender age of 9, according to Bravo's The Daily Dish. For his 18th birthday, Brentt received his dream car–a jeep. Looks like Brentt is pursuing a career in standup comedy after seeing his mom's Instagram post.
Check out The Cheat Sheet on Facebook!