What Are the Top 5 Biggest and Best Cult Movies?
Cult classic movies have been part of the entertainment industry for generations. In the 1970s, these unlikely films started amassing an enormous fan base, and no one knew why. Today, the strange movies have taken on a life of their own, becoming an integral part of pop culture. Most of these peculiar films never became blockbusters and were panned by critics. So, what exactly is a cult classic movie, and which ones are the best?
What is a cult movie?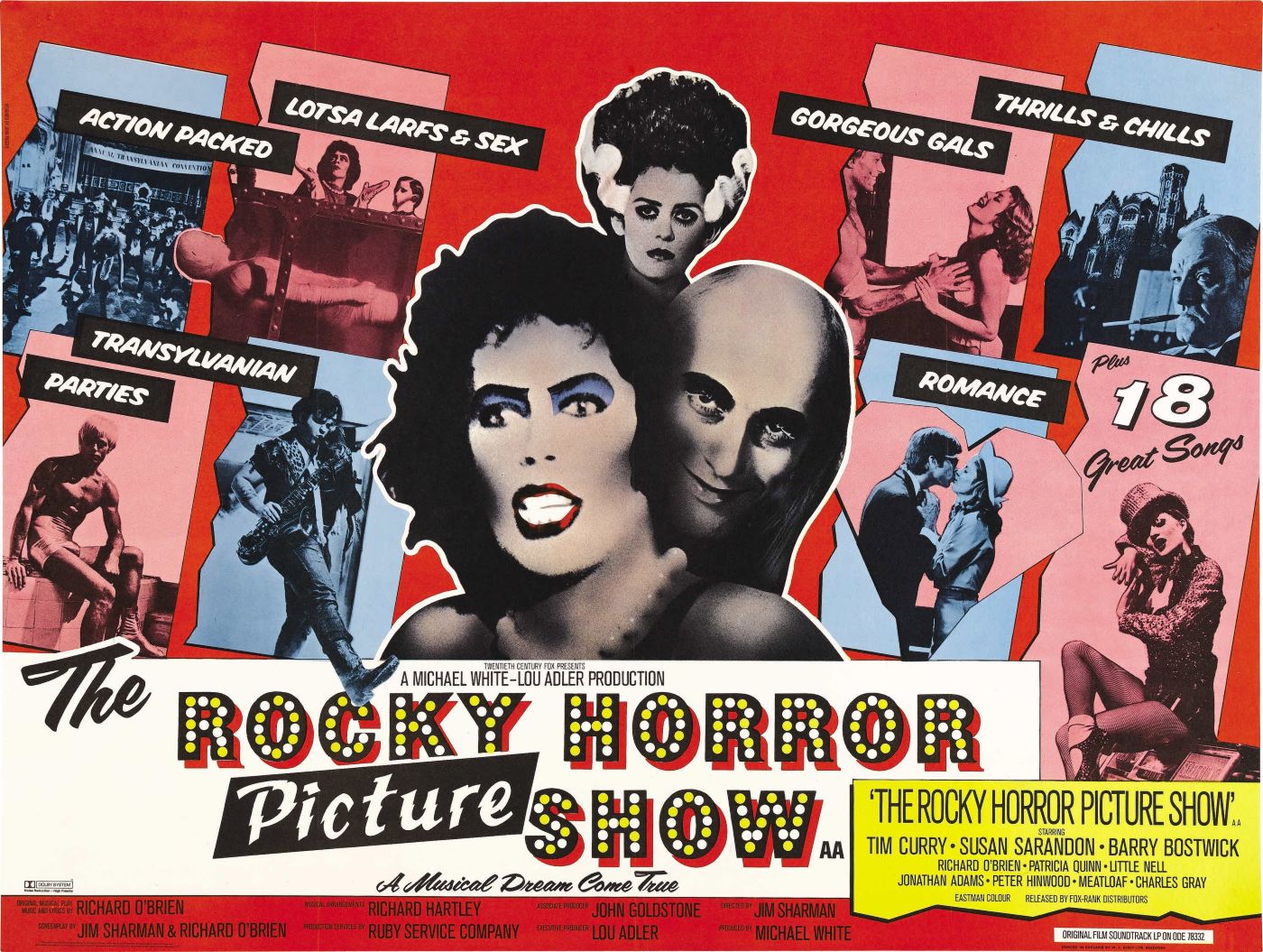 Refinery 29 poignantly points out that cult classics have "nothing to do with Kool-Aid or Charles Manson." They describe cult films as movies that have "garnered an impassioned fan base in the years following its release."
Cult classic movies are typically non-mainstream films that attract legions of fans who develop online forums to discuss plots, dress in character, and watch the movie repeatedly. Theaters typically offer midnight screenings to attract followers who can repeat dialogue from the film verbatim.
The top 5 cult movies
According to Rolling Stone, "there's no single way to recognize a cult movie other than the simple fact that it's developed a devoted audience that watches it over and over, preferably at midnight in a theater of die-hards." The entertainment magazine polled their readers to determine the best cult classic movies. These are the top five picks.
5.  'A Clockwork Orange'
Debuting in 1971, the film from Stanley Kubrick contains controversial scenes of graphic violence. Punk bands are believed to have gained inspiration for their style from this film, and countless college students can attest to seeing this disturbing film during a midnight screening.
4.  'Pulp Fiction'
This Quentin Tarantino film is rare because it was a huge box office success, unlike most cult classics. Nonetheless, fans still obsess over the characters and storyline and can quote dialogue with an uncanny resemblance to the original actors.
3. 'This Is Spinal Tap'
One of the best all-time cult classic films is actually a "convincing mockumentary" about a band that didn't exist. As fans started flocking to theaters to see the Rob Reiner film, the onscreen band Spinal Tap started touring and writing new songs, much to the delight of fans.
2.  'The Big Lebowski'
Everyone is familiar with "The Dude," an iconic character played by Jeff Bridges. Released in 1998, the Coen brothers film is still going strong after more than 20 years. IndieWire points out, "There's nothing quite like pouring some White Russians … and enjoying this endlessly quotable movie with friends for the umpteenth time."
1.  'The Rocky Horror Picture Show'
The ultimate cult classic, this film has been entertaining underground audiences for decades. The horror movie is a bizarre twist of comedy meets musical but somehow manages to work. Countless fans find great joy in re-enacting every character performance and song in the all-time favorite cult classic.
How to bring your favorite cult movie to life
There is no better way to immerse yourself into a movie than by attending a late-night screening of The Rocky Horror Picture Show. Live About points out the cult classic "has been in continuous limited release since 1976."
Midnight showings of the film have attracted regular attendees around the country. The audience members become involved by dressing as their favorite character, using interactive props that coincide with popular scenes, and throwing random objects at the movie screen.
For instance, when the lead character Janet, played by Susan Sarandon, walks through the rain, participants know to pull out a soggy newspaper from their bag of tricks. The infamous wedding scene inspires moviegoers to throw rice to celebrate the happy couple. Everyone knows when to yell, "Where's your neck?" and as for the virgins in the audience, they are the prime target for veteran fans of the cult classic.
Cult classic followers of The Big Lebowski celebrate every year with Lebowski Fest, an event established in Louisville, Kentucky, in 2002. Now held in random locations throughout the country. Fans have not lost interest in celebrating "The Dude." 
The two-night event includes a bowling extravaganza, role-playing, character dress-ups, and a screening of the cult classic film.