What Blake Shelton and Gwen Stefani's 'Happy Anywhere' Says About Their Relationship
Blake Shelton and Gwen Stefani released a new song, "Happy Anywhere." Find out what it reveals about their relationship.
The pandemic hasn't completely slowed down the release of new music. Blake Shelton and Gwen Stefani is back with a new duet called "Happy Anywhere." Fans can probably look forward to them performing it together on the next season of The Voice. The sweet song's lyrics gives an update on their relationship to fans.
Blake Shelton and Gwen Stefani released 'Happy Anywhere'
RELEASE: Blake Shelton and Gwen Stefani Rumored to Want Multiple Wedding Ceremonies for This Reason
The couple released another duet after "Nobody But You." It's called "Happy Anywhere" and the country singer explained why now is a good time for the release.
"Even though Gwen and I just had a single out we decided that, under the circumstances, this year… man, there's never been a better time for 'Happy Anywhere,'" he said in a press release according to Entertainment Tonight.
"We've all been in quarantine and lockdown, and hopefully we've been doing that with somebody that we really love and enjoy being around," he continued. "That's what happened with Gwen and me this summer — and this entire year."
He also joked about the reactions to the new song on a live stream. "It's hilarious that listening to the radio the last couple of years that Gwen Stefani is going to be singing the 'countriest' song to come out of Nashville… It's ironic. It's funny," he said.
He changed because of her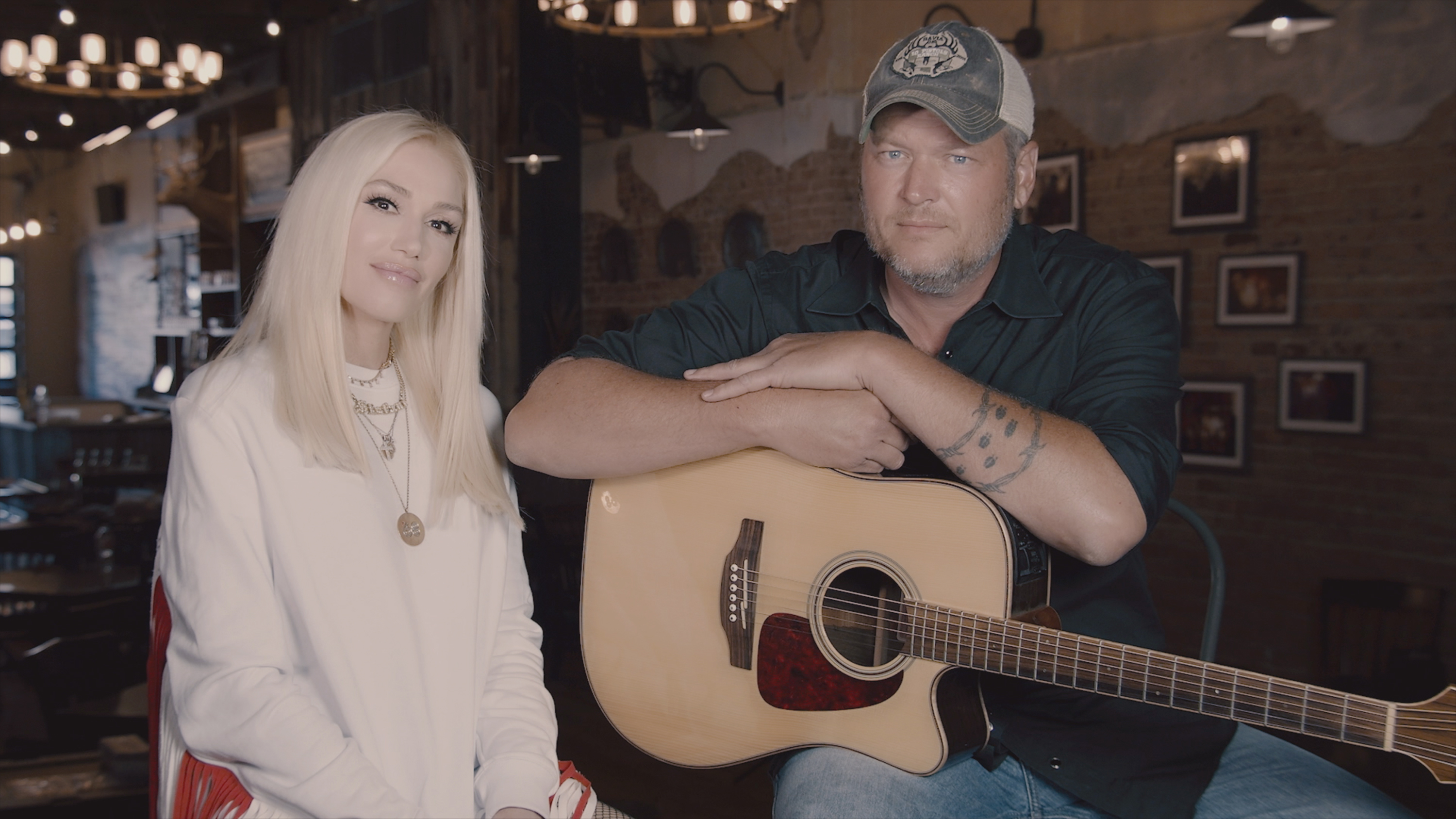 The new song opens with Shelton talking about his past before their relationship. He shows how in a way he changed and in other ways he hasn't.
"I've always been a rolling stone/With a reckless streak/Yeah, the grass /never gets too grown/Underneath my feet/City lights, southern stars/No such thing as gone too far," opens the song.
This makes sense given Shelton has a home in Oklahoma but was already traveling and staying in California to work on The Voice before Stefani. He also toured the world through his music.
Their relationship is still working through quarantine
RELEASE: Blake Shelton and Gwen Stefani Release Flirty Backstage Concert Footage
Shelton and Stefani are staying strong while other celebrity relationships are breaking through quarantine. The song is written in the point of view of people who travel a lot. But the song's emphasis on being happy anywhere could very well include staying isolated.
"I'm running wide open/I was born with my feet in motion/But since I met you, I swear/I could be happy anywhere/Any map dot location/You're always my destination/You're the only thing that I'm chained to/I could be happy anywhere/I could be happy anywhere with you," claims the chorus.
The couple has been isolating at Shelton's ranch with Stefani's sons these past few months. It sounds like they've been enjoying their time together.
Obviously the couple has been working on new music together during that time. It was announced Stefani will return as a judge on the next season of The Voice. Hopefully fans will get to see them perform it next season.