What Brand Clothes Does Kate Middleton Wear? A Comprehensive Look Inside the Duchess' Go-To Designers
Catherine, Duchess of Cambridge has an eye for fashion, and that is putting it lightly. Whether Kate Middleton is taking a walk in one of London's famous parks with her children, or carrying out official royal duties, there is no denying the fact that she always looks perfect from head to toe.
Even before joining the royal family in 2011, she always managed to look great, sporting outfits such as casual jeans and sweaters or cute dresses with wedge sandals.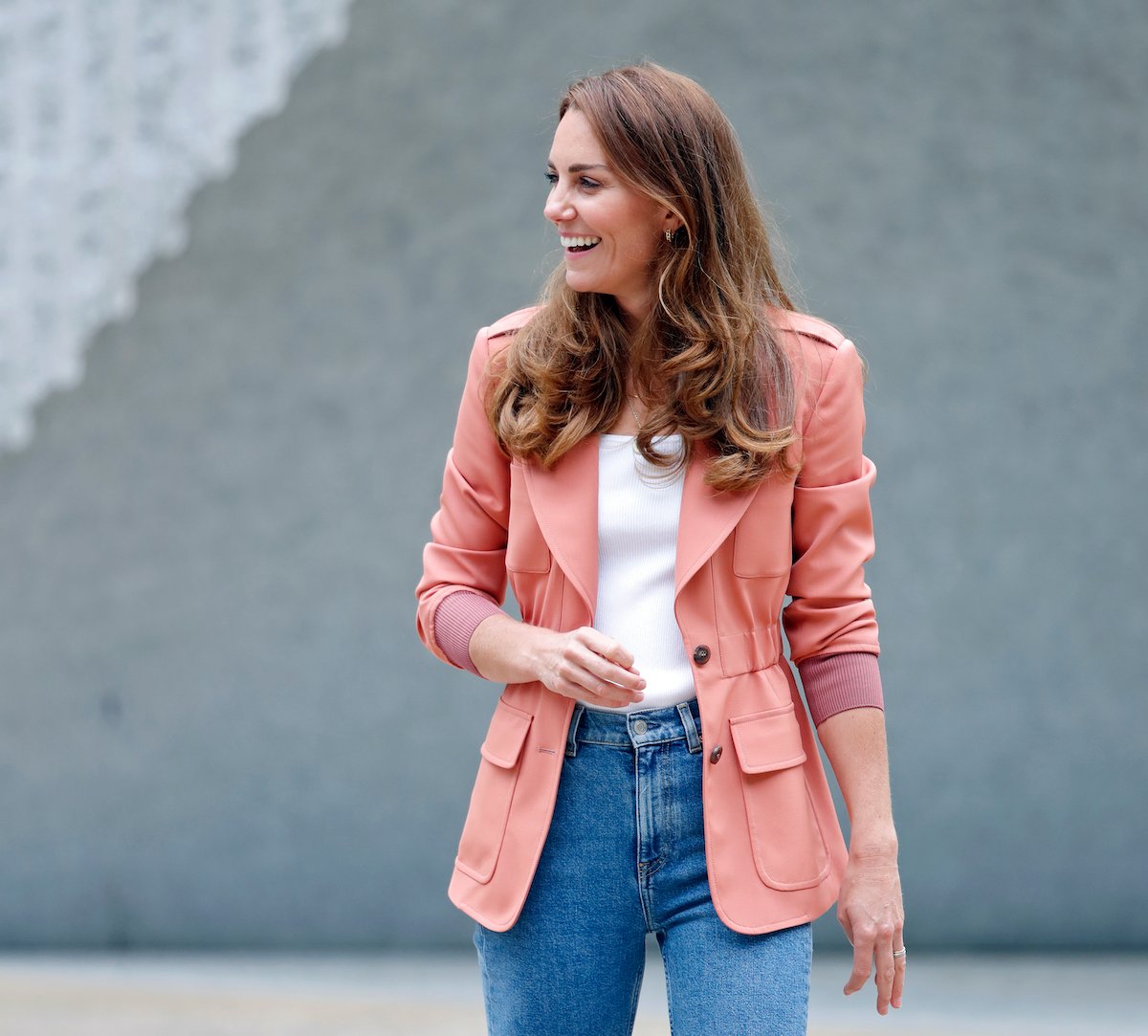 Now, she takes looking great to a whole new level entirely, and when we see the future queen step out in one of her latest looks, it can be widely agreed that all heads turn in her direction.
So, let's take a look at what most people want to know — what brand of clothes does Kate Middleton wear? Here is a comprehensive look inside the duchess' go-to designers.
Kate has several high brand preferences
It is pretty obvious that Middleton has a signature style. She always looks elegant and completely put together, and it comes as no surprise that she has some high brands to help her out with that.
So, what brands are among the duchesses favorites? According to Insider, quite a few.
She absolutely loves Jenny Packham and has worn looks by her line on many occasions. L.K. Bennett is responsible for designing some of her favorite shoes and dresses, such as the one she famously wore in 2018 during an official visit to Evelina London Children's Hospital.
Middleton is also a huge fan of Mulberry, the designer of a few coats that we have seen her keeping warm in, as well as Alexander McQueen, which royal fans know was the mastermind behind the iconic long-sleeved wedding dress that she wore to marry Prince William over a decade ago.
The duchess also has some affordable favorites
Middleton may have access to the top designers in the world, but that doesn't stop her from loving affordable brands just like the rest of us. The duchess knows a bargain when she sees one, and Independent reports that it happens more often than some people realize.
What does the mom-of-three love to wear? She is a fan of Astley Clarke and famously wore a very reasonably priced jacket on a video call in 2021. Boden is another of her go-to's, and their clothes are as fashionable as they are affordable.
Let's not forget Marks & Spencer, the designer who provided some of Middleton's best looks, including a pair of white trainers, a blue floral printed dress, and a pink trouser suit that was absolutely stunning. 
Some of Kate's most iconic looks
As the future queen consort, it is only natural that Middleton would have some iconic looks that no one will forget. Just recently, she wore an all-gold ensemble that made jaws drop, and Town & Country reports that the pink Beulah London dress that she wore to the men's singles final Wimbledon games was one of her best looks of the year.
Emilia Wickstead has also created some of the duchess' most iconic looks, such as the green midi dress that she sported at Wimbledon's ladies' single's final in July 2021. While in Scotland, Middleton chose a design by Catherine Walker during one of her appearances.
The duchess also chooses Hicks & Brown on occasion, such as when she attended Sunday church services in January 2020. The duchess has also been known to turn to Oscar de la Renta, the designer behind her unforgettable magenta skirt suit from November 2019.
There's no doubt that Kate Middleton's taste is impeccable, and it's great to know just what her favorite brands are.
RELATED: Kate Middleton Wears Show-Stopping $5,000 Gown to James Bond Premiere