What Cardi B Wants People To Stop Asking Her About
Cardi B says there's one part of her past life she wishes people would stop focusing on.
Since she came into the music scene, Cardi has been transparent about many things concerning her life. From her past life as a New York stripper to her experiences growing up in the Bronx, Cardi's rise to fame is something she's shared with her fans from the beginning.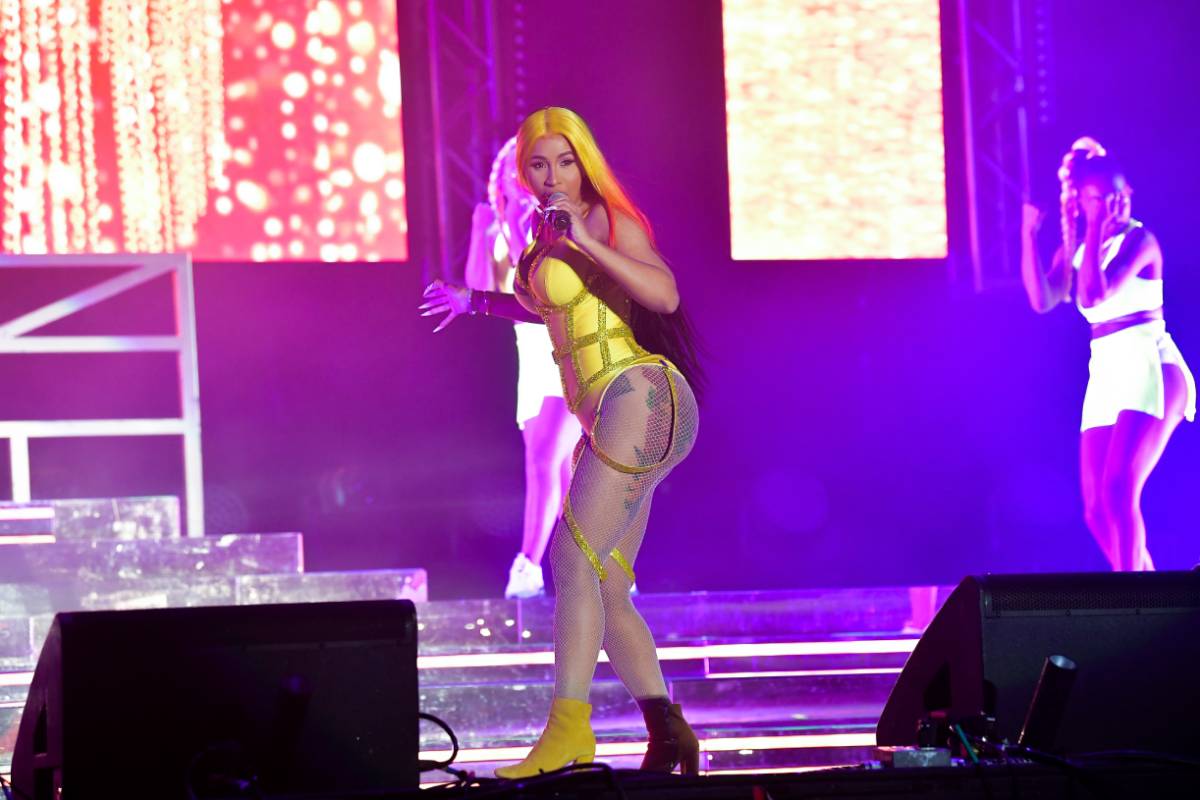 Cardi B doesn't want people to ask her about her butt anymore
While she has no problem with opening up about parts of her life, including her recent decision to file for divorce from her husband, rapper Offset, Cardi said during Vogue's 73 Questions segment in November 2019 that she wants people to stop asking about her butt implants. The rapper had worked on her butt done before her fame, but she no longer wants to talk about her derriere in public.
Related: Cardi B Covers Tattoo Of Rumored Ex-Boyfriend's Name With A Stunning New Visual
"I hate when people ask me questions about my butt!" she said. "People are so obsessed with knowing about the enhanced butt process, that it's like, Lord!"
Cardi said getting her butt injections was 'the craziest pain ever'
In 2018, Cardi told GQ that she decided to receive injections to her backside while still working as a stripper. The then-21-year-old felt that she would make more money at the clubs if she had the injections done. While many people who decide to have their butts enhanced might have a fat transfer through liposuction, Cardi said she didn't "have enough meat" to do so. Instead, she decided to have the injections, which she described as one of her most traumatic experiences. During the process, she said her body wasn't numbed, which caused her to feel an enormous amount of pain.
Related: Cardi B's New Piercings Were Shockingly Painful
"It was the craziest pain ever," Cardi said. "I felt like I was gonna pass out. I felt a little dizzy. And it leaks for, like, five days."
Cardi has taken multiple social media breaks to focus on her privacy
Although her strong social media presence landed Cardi with a role on VH1's Love and Hip Hop: New York and started her rise to fame, the mother of one has opened up about her relationship with apps like Twitter and Instagram. She's used Instagram live in the past to debunk reports from other outlets and has expressed her frustrations about rumors concerning her family.
In October 2019, Cardi decided to take a break from social media after an outlet said her daughter, Kulture Kiari Cephus, calls someone else "mommy" because the rapper is so busy. Cardi shared she was deleting her accounts after her birthday, but returned months later. However, she decided to take another break in June 2020. The latest break came after she was accused by rapper Dela Wesst using lyrics from Dela's song, "Thotiana" in her 2019 hit, "Clout." Cardi denied the plagiarism and the two artists had a heated argument online before Cardi temporarily logged off, per Metro.
Cardi B refuses to have any more plastic surgery done
In addition to her injections, Cardi revealed in May 2019 that she had more work done after she gave birth to Kulture. She had another breast augmentation, as well as liposuction.
While performing at a concert, Cardi shared with her fans that she lost out on several shows due to her surgeries' complications. After seeing how her surgeries were affecting her career, Cardi said on Twitter she wasn't interested in getting work done to her body again. Instead, she vowed to start exercising more, which she said also relieved her headaches.