What 'CBS This Morning' Anchor Gayle King Tells People Sitting Next To Her When Flying
Gayle King of "CBS This Morning" is an admitted nervous flyer and often gives a heads-up to people who are in the seat next to her on what to expect.
Gayle King of CBS This Morning has traveled the world to cover stories. From global leaders to pop icons, the seasoned journalist has taken planes, train, and automobiles (and everything in between) to interview some of today's most famous faces. 
Some of King's fans may not know that she has a fear of flying, where she doesn't hesitate to give a heads-up to whoever gets the seat next to hers on a plane.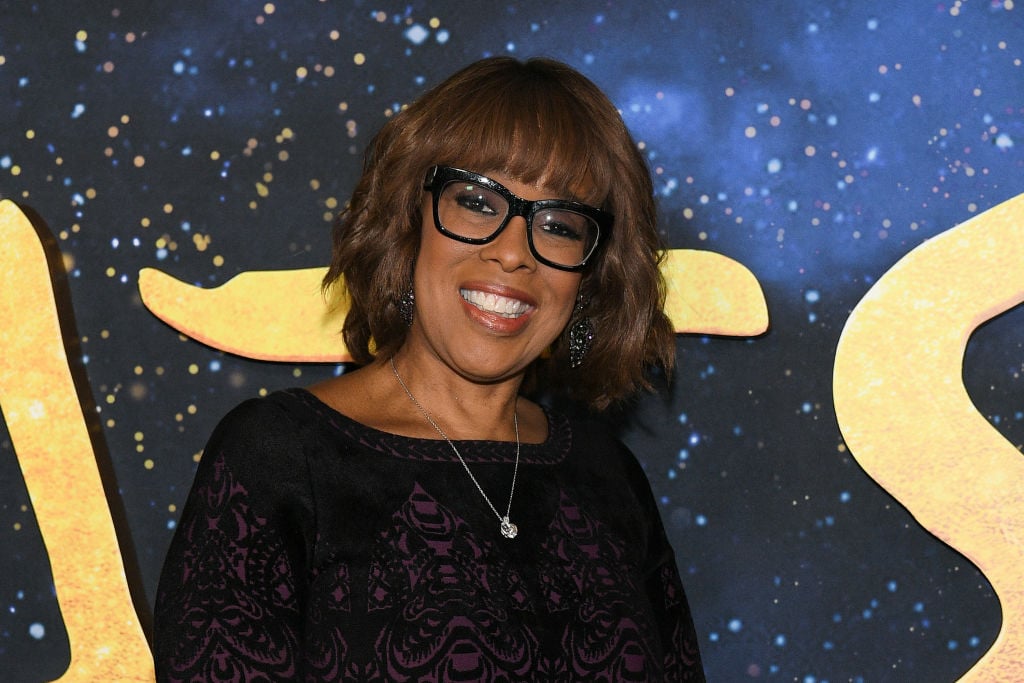 King's dedication to the truth
Despite the crazy schedule that being a journalist is required to live with, King thrives on what she does for her career. "I wish the hours were different, I'll tell you that, but I won't bitch and moan about that because I still love this job," she told The Cut in 2018. "It's an honor and a privilege to be able to do it."
The CBS This Morning anchor does not take her role as a journalist lightly, knowing what she says is being heard by millions. 
"Words have power. When you're sitting there and that light comes on, or there's something in the written word that people are buying, you have a big responsibility to tell the truth," she shared. "It's important now more than ever. The media is under siege for being 'fake news.' But look at the work that the media has done — at The New York Times and the Washington Post and CBS. I say: thank God for the press."
Having Oprah for a BFF
Though King's job can bring a decent amount of stress, she has learned that keeping calm is vital in all situations. 
"'Don't sweat the small stuff' sounds like a cliché, but it takes a lot to get me really angry or freaked out about anything," King revealed. "I'm a really solutions-oriented person, so you present me with a problem and I try to figure out, okay this has happened, what do we do, and how do we fix it."
It's common knowledge that King's longtime bestie is media mogul Oprah Winfrey. The two have been through thick and thin together, where King knows better than anyone the infinite value of friendship.
"Everybody I know needs to have at least one good friend that they can trust — just one!" the journalist shared. "If you're blessed with more than just one, then lucky you, but a friend that you know you can count on, who will tell you the truth even if you don't want to hear it, and who's your biggest cheerleader. That's important in life, whether your friend is famous or not. Human connection is a big thing."
Fearful flyer
Despite being a world traveler, King admits to a fear of flying. Always forthcoming, the CBS This Morning co-host makes a point of giving her seat neighbor a little news flash on what to expect when she's on a plane. 
"I'm a very nervous flyer," King confessed. "With all the turbulence and those ditzy-doodles, I always tell the person next to me before they sit down, 'You just need to know I'm a very nervous flyer and if it gets rocking-and-rolling up here, I'll be in our lap and you're going to need to rock me like a baby.'" 
According to King, she receives mixed reactions from what she reveals. "Some people handle that very well, and others are like, 'Ew,'" King said.
Despite her phobia, King never lets anything stop her from getting the story.