What Character Does Chris Pratt Voice in 'LEGO Movie 2'?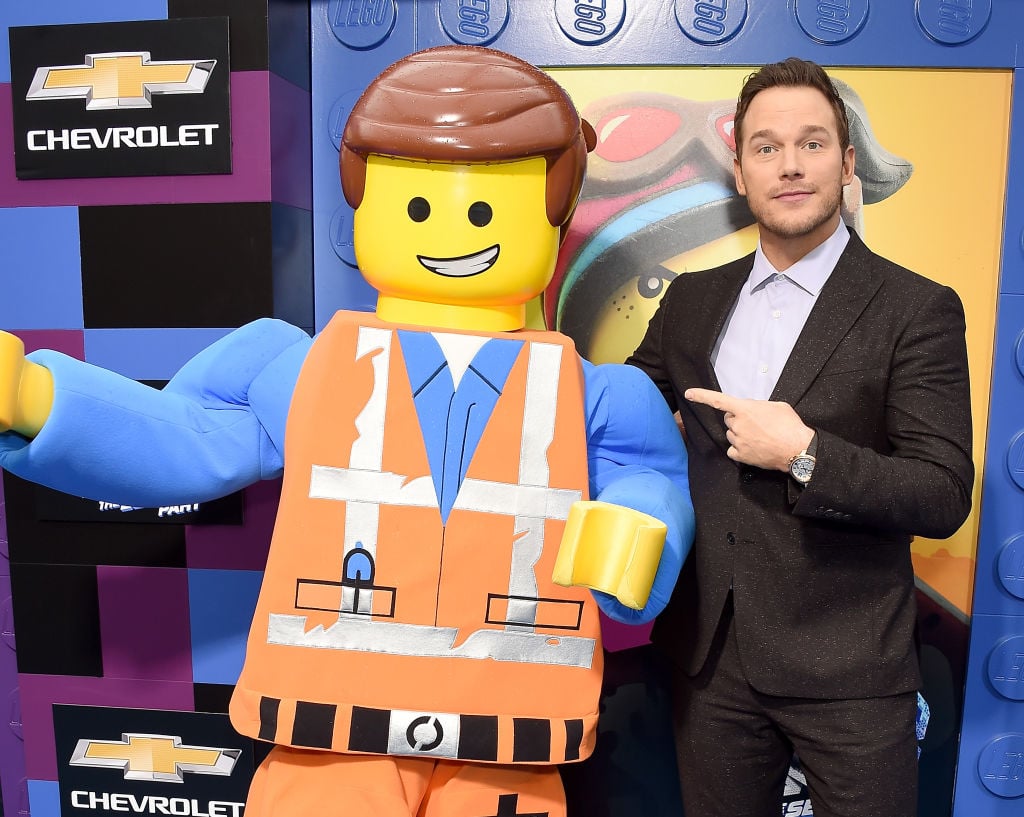 The LEGO Movie 2: The Second Part opening is fast approaching, with fans of the first movie already gearing up for the sequel's February 8 release date. Chris Pratt, of course, leads the all-star cast, providing the voice of loveable Master Builder Emmet Brickowski. Pratt also voices another character in the film: Rex Dangervest.
Who is Rex Dangervest?
The LEGO Movie 2: The Second Part takes the characters on a new adventure, as Planet Duplo invaders have come and all but destroyed Bricksburg to the extent that it's now named Apocalypseburg. What does any post-apocalyptic story need but a strapping hero to save the day?
Enter Rex Dangervest who, first off, has the best character name ever. Rather than hire another actor to lend their voice here, they gave Pratt double-duty and he definitely has a lot to work with. Rex introduces himself in the following way in the trailer: "The name's Rex Dangervest! — Galaxy-defending archaeologist, cowboy, and raptor trainer!"
Anyone who has followed Chris Pratt's career knows that's a pretty accurate mash-up of his past roles: Guardians of the Galaxy, The Magnificent Seven, and Jurassic World.
LEGO Movie 2 is earning rave reviews
Sequels often aren't as well received as the original, but in this case, LEGO Movie 2 is winning over critics in a big way. Rotten Tomatoes' ranking for The LEGO Movie 2 is 93% on their Tomatometer, as it has won over most of the critics. (By comparison, The Lego Movie had a 95% Certified Fresh score.)
USA Today's Brian Truitt notes in his review that Lego Movie 2 "equals the zaniness of the fantastic first Lego Movie by giving most of its overflowing cast something to do, adding extra emotional layers with a live-action familial component, and doubling and tripling down on catchy songs."
Lego Movie starpower is in full force
One of the great things about Lego Movie 2 is the sheer star power — you're likely to hear the voice of one of your favorite actors in the mix. Elizabeth Banks returns as Lucy/ Wyldstyle, Will Arnett is back as Batman, and Alison Brie, Charlie Day, Nick Offerman, Will Ferrell, Channing Tatum, and Jonah Hill are also back in action.
The new cast additions are pretty spectacular as well, including Tiffany Haddish as Queen Watevra Wa-Nabi, Stephanie Beatriz as General Sweet Mayhem, and Jason Momoa as Aquaman.
Chris Pratt is a fan, too!
Pratt is having a blast promoting the sequel and is a fan of the movie, too, noting on Instagram: "I've seen it. It's truly great. Critics don't always get it right. But they did this time!… As a parent I understand how rare it is to take my kid to a movie that I also like."
As for voicing Rex Dangervest, Pratt explained to Digital Spy: "I learned early on that I would be voicing a second character in this, and was able to help collaborate in a small way by having conversations with them throughout the course of them writing the script."