What Color Are Prince George's Eyes?
Prince William and Catherine, Duchess of Cambridge welcomed their first child Prince George on July 22, 2013. Since then, fans have watched so many adorable moments courtesy of the Cambridge kiddo from his first royal tour when he was 9 months old to meeting a former President of the United States to his first day of school. And with each passing year, we learn more and more about the future king.
Here are a few facts about Prince George that many royal fans don't know including things like what his eye color is and what his title will be once his dad is crowned king.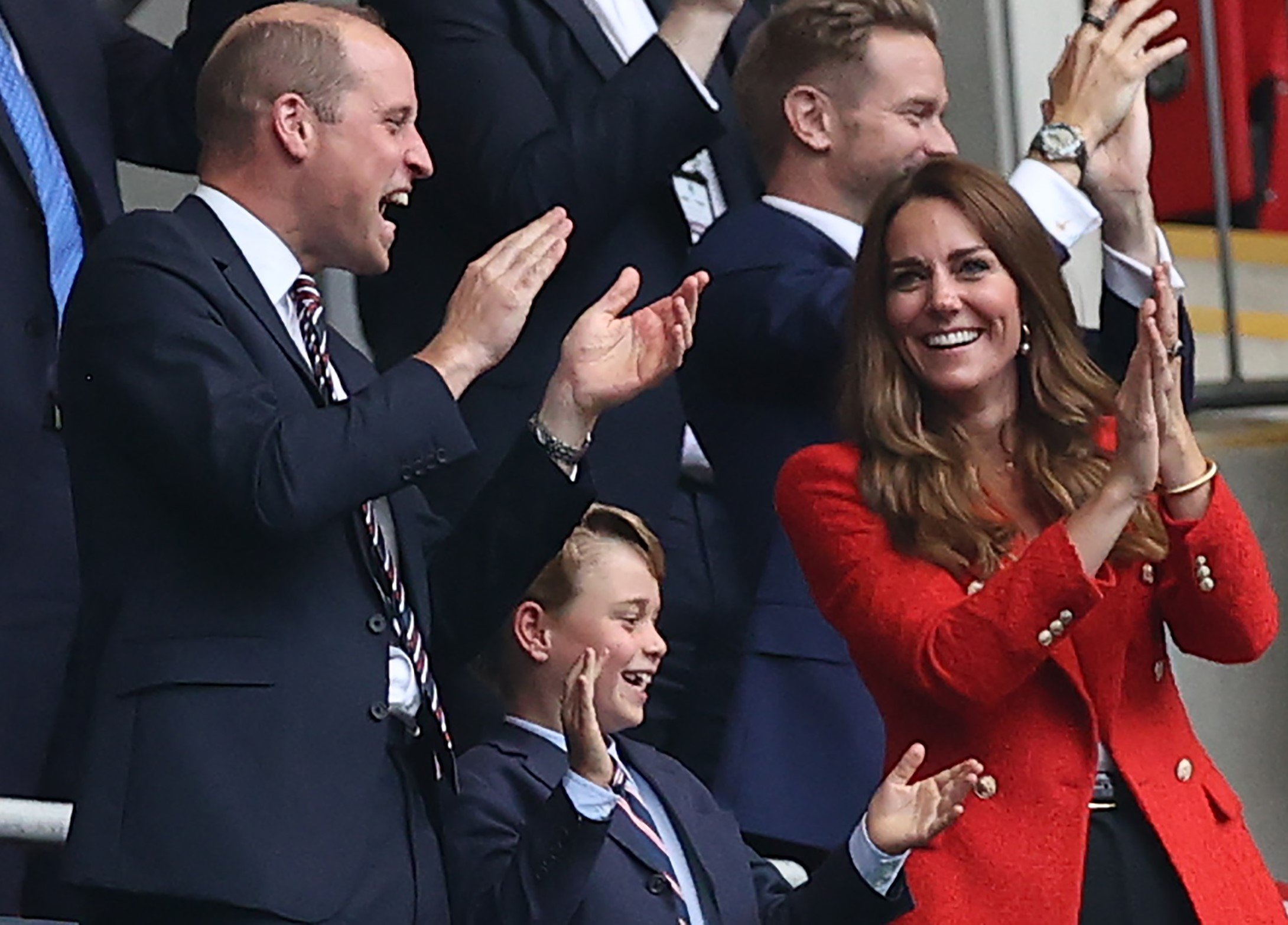 Does Prince George have the same eye color as his mom or dad?
When it comes to eye color Prince Willliam has blue eyes just like Princess Diana and Prince Charles. And Kate has green eyes which can appear lighter or darker green depending on the shade of green she wears. George, however, doesn't have either.
The duke and duchess' eldest son has dark brown eyes, which he likely inherited from his mother's side of the family as her parents have brown eyes while many of George's relatives on his dad's side have blue eyes.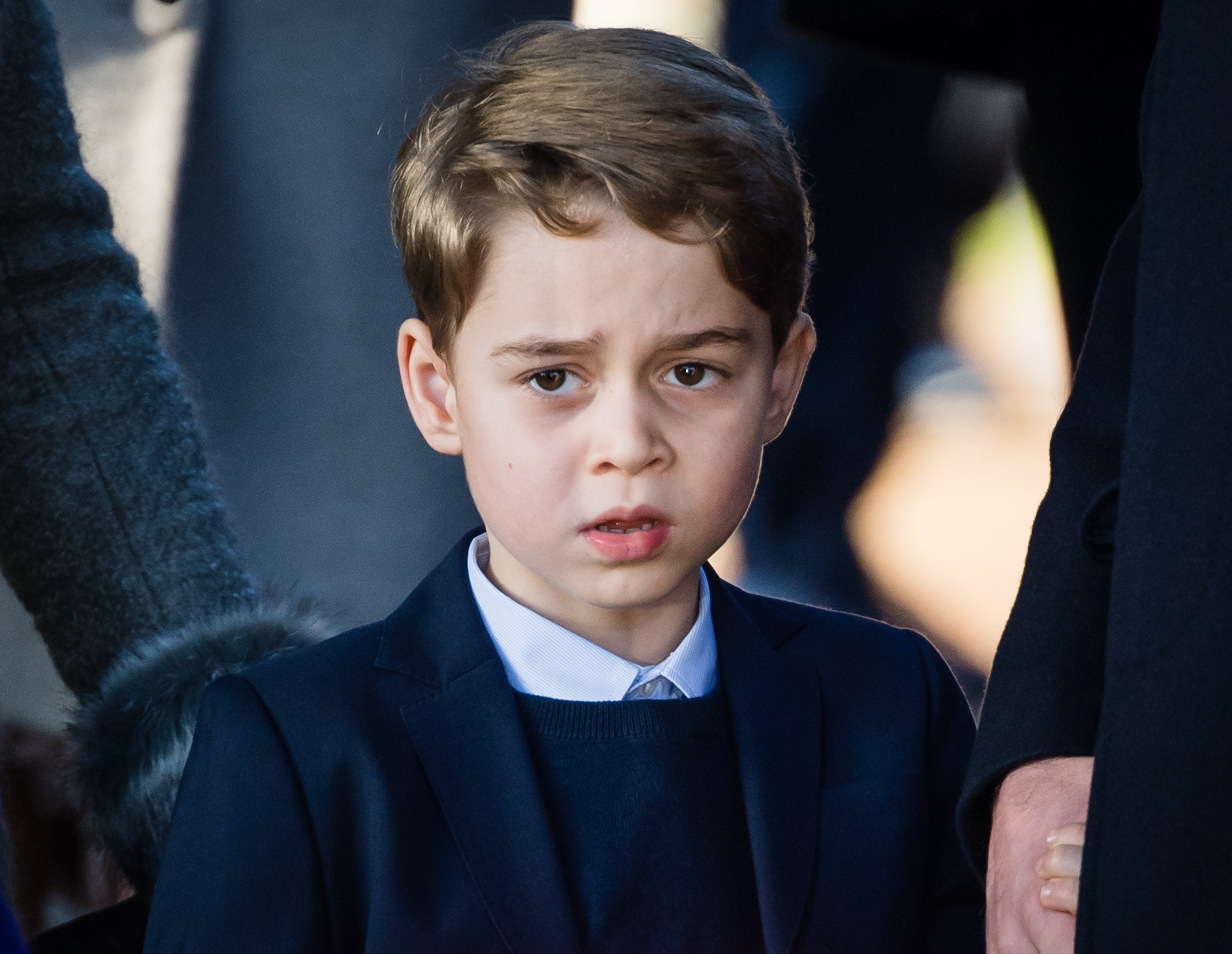 RELATED: What Color Are Prince Louis' Eyes?
Other facts about Prince George
Something else you may not have known about Prince George is that he became a style icon when he was a toddler. Hello! noted that when he was just 2, George nabbed a spot on GQ's list of the 50 Best Dressed Men in Britain. He also made Tatler's best-dressed list and many of the outfits he wore in public quickly sold out at retail stores and online.
Other facts about the third-in-line to the throne is that he has loved thunderstorms since he was a baby, and one thing he loves as much as storms is dancing. "George is doing dancing, he loves it," Prince William said at BBC Radio 1's Teen Awards. He added that the hobby is one his mom, Princess Diana, loved as well. "My mother always used to dance, she loved dancing. And if it's something you love, you do what you love. Don't let anyone else tell you otherwise."
Another hobby George enjoys is cooking with his mom. The duchess has taught her children how to cook foods like pizza and cheesy pasta. Matthew Kleiner-Mann, chief executive of the Ivy Learning Trust, relayed a conversation he had with the little prince's mother saying: "She was telling us how much her children love cooking and how they cook for her. They made cheesy pasta the other day. One stirs the flour, one puts the milk and butter in."
What will his title be when Prince William is king?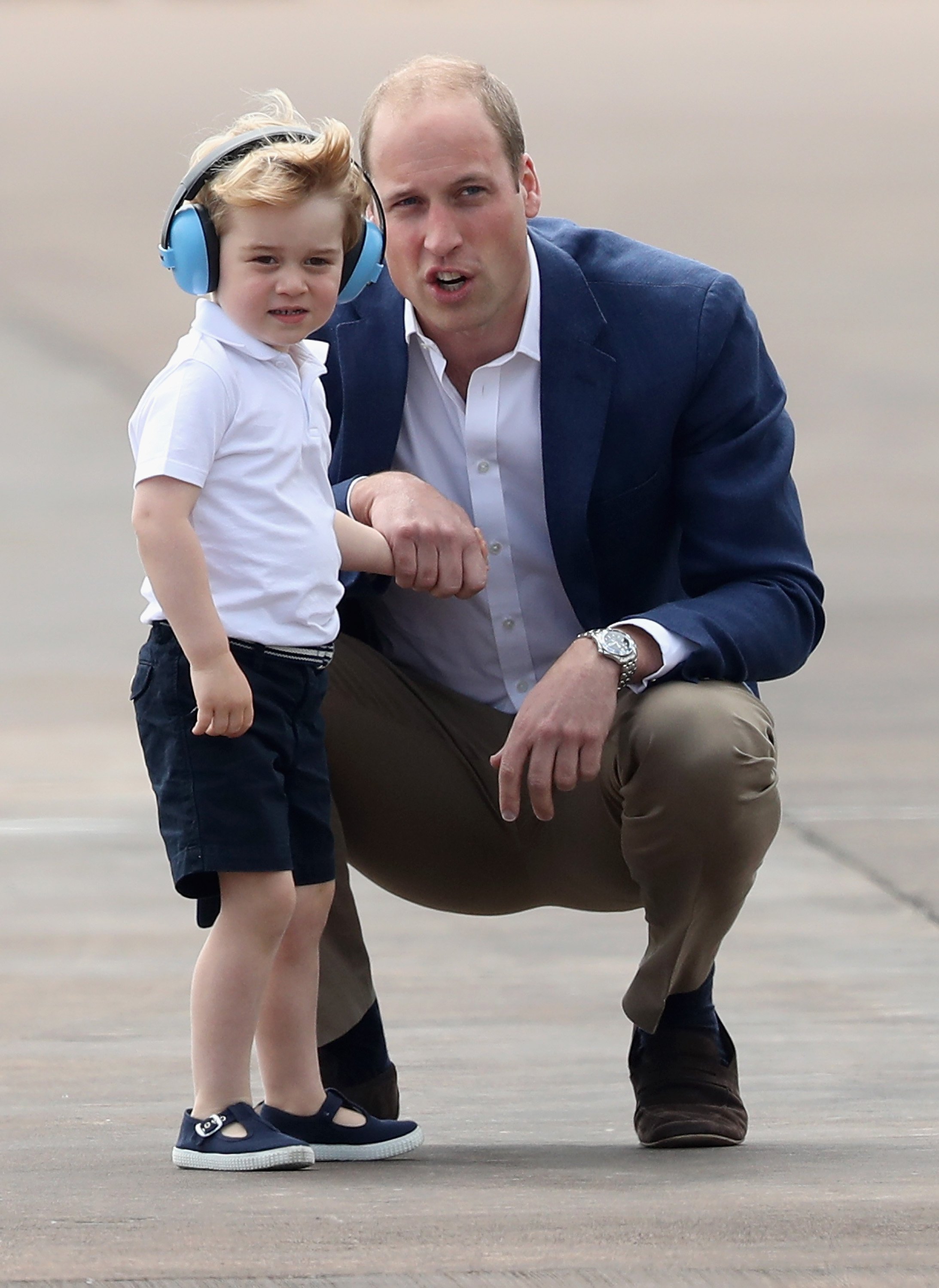 RELATED: Royal Expert Says Prince George Will Inherit Prince Charles' Estate Instead of Prince William or Harry for Heartbreaking Reason
Over the years many royal fans have also asked about George's titles. Well, they will change over time depending on who is on the throne and when. These days, the young prince's full title is His Royal Highness Prince George of Cambridge. However, once William ascends the throne George will likely receive the regal Prince of Wales title. That is, of course, the title his grandfather Prince Charles holds now and will go to Prince William when he becomes the heir apparent.
As for dukedoms, George could receive the Duke of Cornwall title when William is the king because that, along with the Prince of Wales, belongs to the male heir to the British throne. If he gets married before Prince William takes the throne, then he will be granted another dukedom. One dukedom we know George will never inherit is the Duke of Cambridge currently held by his dad because that title will eventually merge with the crown.