What Did Angelina Pivarnick Do After She Left 'Jersey Shore'?
In 2009 when the show began, Angelina Pivarnick was part of the original Jersey Shore cast. While she is currently a roommate on the reality show's reboot, Jersey Shore: Family Vacation, many fans are curious about what Pivarnick did during the years she wasn't part of "the family" on Jersey Shore.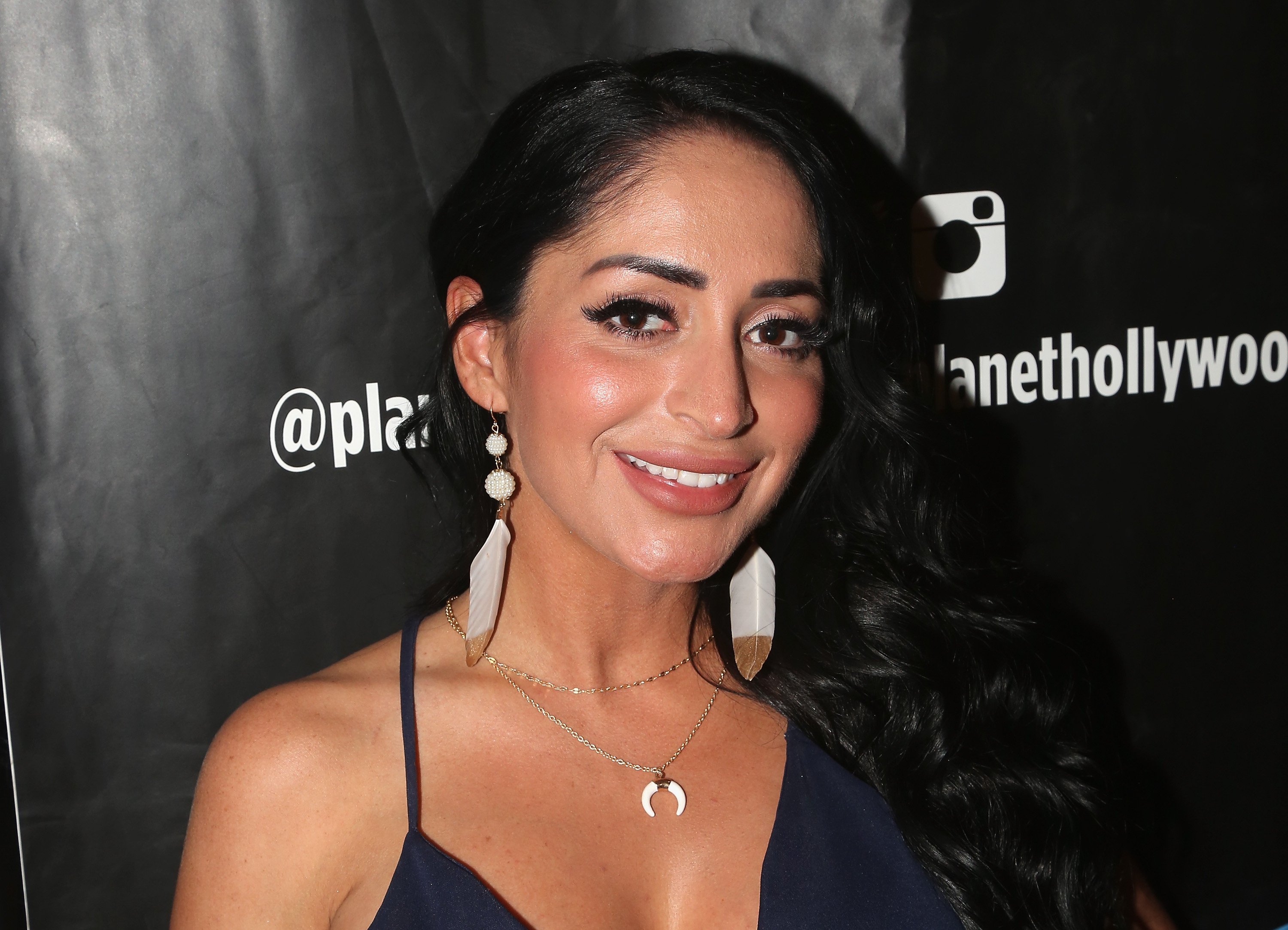 Angelina left the show, then came back and left again 
During season 1 of Jersey Shore, Pivarnick was in a relationship. Homesick and missing her boyfriend, Pivarnick refused to go to work at the Shore Store, forcing Danny Merk to fire her. At the time, to live in the house you had to work at the store. After getting kicked out, Pivarnick returned for season 2 when they were in Miami. All of the roommates made it clear Pivarnick wasn't well-liked in the house, so she made the decision to leave once again.
Pivarnick returned to the reality series as a prank on Jersey Shore: Family Vacation. Now, she is a permanent part of the cast and will film for season 4. 
Angelina did other reality television shows after 'Jersey Shore'
Once a reality TV star, always a reality TV star. After Pivarnick left MTV, she made an appearance on Total Nonstop Action Wrestling in February 2011. She participated in a tag match with wrestlers Cookie and Sarita, losing to Angelina Love, Velvet Sky, and Winter. 
Pivarnick also appeared on TLC's NY Ink, where she got a Jersey Shore-inspired tattoo by Ami James. Pivarnick was also on VH1's Couples Therapy with her boyfriend at the time Chris Nirschel.
Angelina pursued a career in music 
After Jersey Shore, Pivarnick recorded her single "I'm Hot" in 2010. In 2011, Pivarnick released another single, "Gotta Go Out." The following year, Pivarnick outraged the LGBTQ community when she commented on gay marriage with Adam Barta. During a debate on the Deeyoon website, Pivarnick said: "I don't think gays should be married. If you want to date each other fine" (via Huffington Post). This angered many Jersey Shore fans and Jenni "JWoww" Farley.
Eventually, Pivarnick spoke out about her comments. "I am ashamed about what I said and, if given a chance, will prove that I am a huge supporter of the gay community and their rights to marry," she explained. As a gesture to the LGBTQ community, Pivarnick recorded another single, "Serendipity," with Barta. In the music video, Pivarnick marries a woman. 
Angelina became an EMT 
Eventually, Pivarnick left the reality TV world to pursue a career as a medical professional. "My day job is being an EMT," Pivarnick said during an E! True Hollywood Story episode. "For forever, I've wanted to help people, so I decided to go to school and do it. Me being an EMT, people get to see the best in me. I have a big heart, but people don't realize it."
Unfortunately, Pivarnick was injured at work in November 2017. "I got injured on the job trying to save a life," she told Life and Style Magazine in 2019. Lifting a 450-pound patient resulted in Pivarnick being put on desk duty. That same year, Pivarnick sued her supervisors for sexual harassment, according to Entertainment Tonight. Pivarnick told Life and Style that she "still hold[s] the job as [an] EMT," but it's been difficult since her injury because she is "not the same."