What Did Kate Middleton Do Before Marrying Prince William?
Kate Middleton is living a life that the rest of us can only imagine. Not only does she have three beautiful children, as well as millions of fans who simply adore her, but she is also married to a prince and lives in a palace. That is quite a far cry from the life that she had before marrying into the royal family.
Although Middleton came from a wealthy family from the village of Bucklebury in Berkshire, England, things were very different for her before marriage. She was living what can be called "normal" life, socializing with her friends, spending time with her family, and enjoying her time at school. When Middleton attended the University of Saint Andrews, she met, fell in love with, and ultimately married Prince William, and her life changed forever. So, what did Middleton do before she was married to the future king?
Kate Middleton had a regular job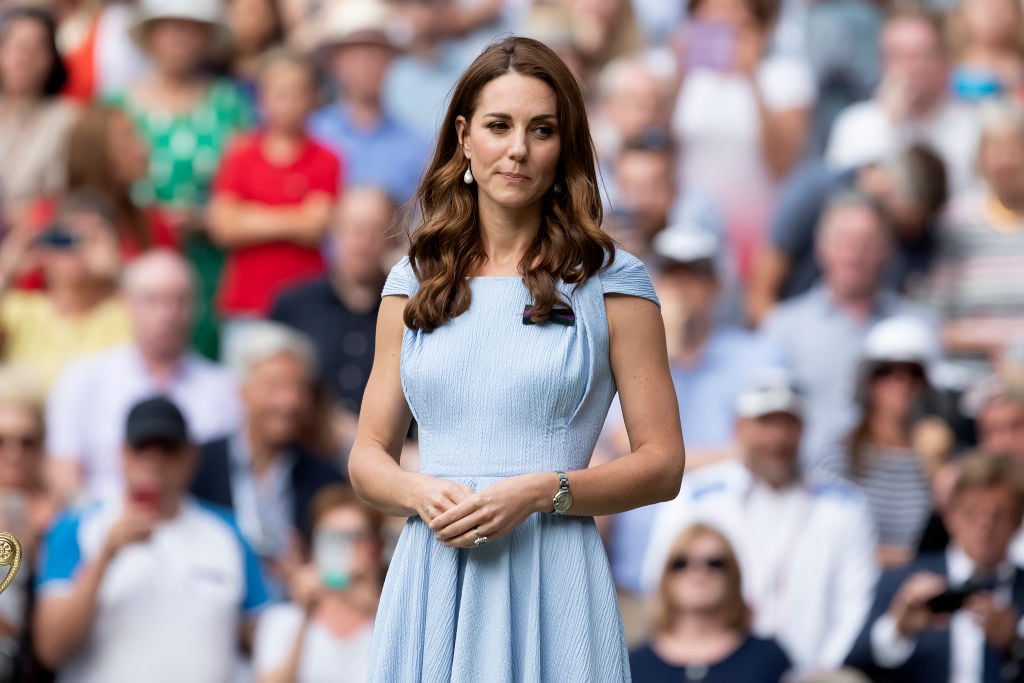 It may be somewhat hard to imagine, but there was a time when Middleton had to set her alarm clock in order to wake up on time and head off to work! After graduating from college, the future queen consort was an accessories buyer for Jigsaw, a British fashion label. Insider reports that at this job, Kate ran errands during photo shoots, in addition to other administrative duties.
According to Independent.ie Style Celebrity News, she was able to work only three days a week in the London office for the company, in order to free up some of her time to accompany Prince William to engagements and events whenever needed. The founder of Jigsaw, Belle Robinson, said that she was impressed by Middleton, and how she handled the photographers that were constantly following her. It definitely can't be easy to have paparazzi camping outside of your workplace but Middleton didn't let it get to her.
The founder of the company stressed that Middleton didn't think of herself as being better than anyone else in her place of employment. She interacted with everyone, on every level, just like all of the other employees.
Kate Middleton worked for her family's company
Royal fans are certainly well aware that the Middleton family owns a successful company called Party Pieces, which sells party supplies. The business, started by Middleton's parents, Michael and Carole Middleton, more than 30 years ago has been very lucrative and has allowed the family to have a pretty wonderful life, living in an affluent neighborhood, and attending private schools, according to CNN Money.
Aside from her stint as an accessories buyer, Middleton also worked for her family's company before marrying into the royal family. As a small child, she and her sister, Pippa, appeared in the company's catalog. As an adult, Middleton's work for the company evolved from modeling for the catalogs to designing and producing them. She also dabbled in the company's marketing and photography opportunities.  
Kate Middleton lived with her sister 
These days, Middleton is able to call Kensington Palace home, but before becoming a royal and after moving out of her parent's house, Popsugar can report that the duchess resided in a London apartment with her younger sister, Pippa. Their parents purchased the flat, located in the Chelsea neighborhood of London, and the duchess stayed until the 2011 royal wedding. After she was married, her sister and brother, James Middleton, continued to live in the residence.
As we can see, being the wife of a future king certainly has its perks! However, before marrying Prince William, Middleton had a life that we all can relate to.