What Did Mike 'The Situation' Sorrentino Do Between 'Jersey Shore' and 'Jersey Shore: Family Vacation'?
Find out what Mike 'The Situation' Sorrentino did after 'Jersey Shore' ended in 2012 before returning for 'Jersey Shore: Family Vacation.'
Jersey Shore introduced the world to several big personalities, including Mike "The Situation" Sorrentino. After the original reality series ended in 2012, many fans wonder what Sorrentino did before returning to the reboot of the series, Jersey Shore: Family Vacation.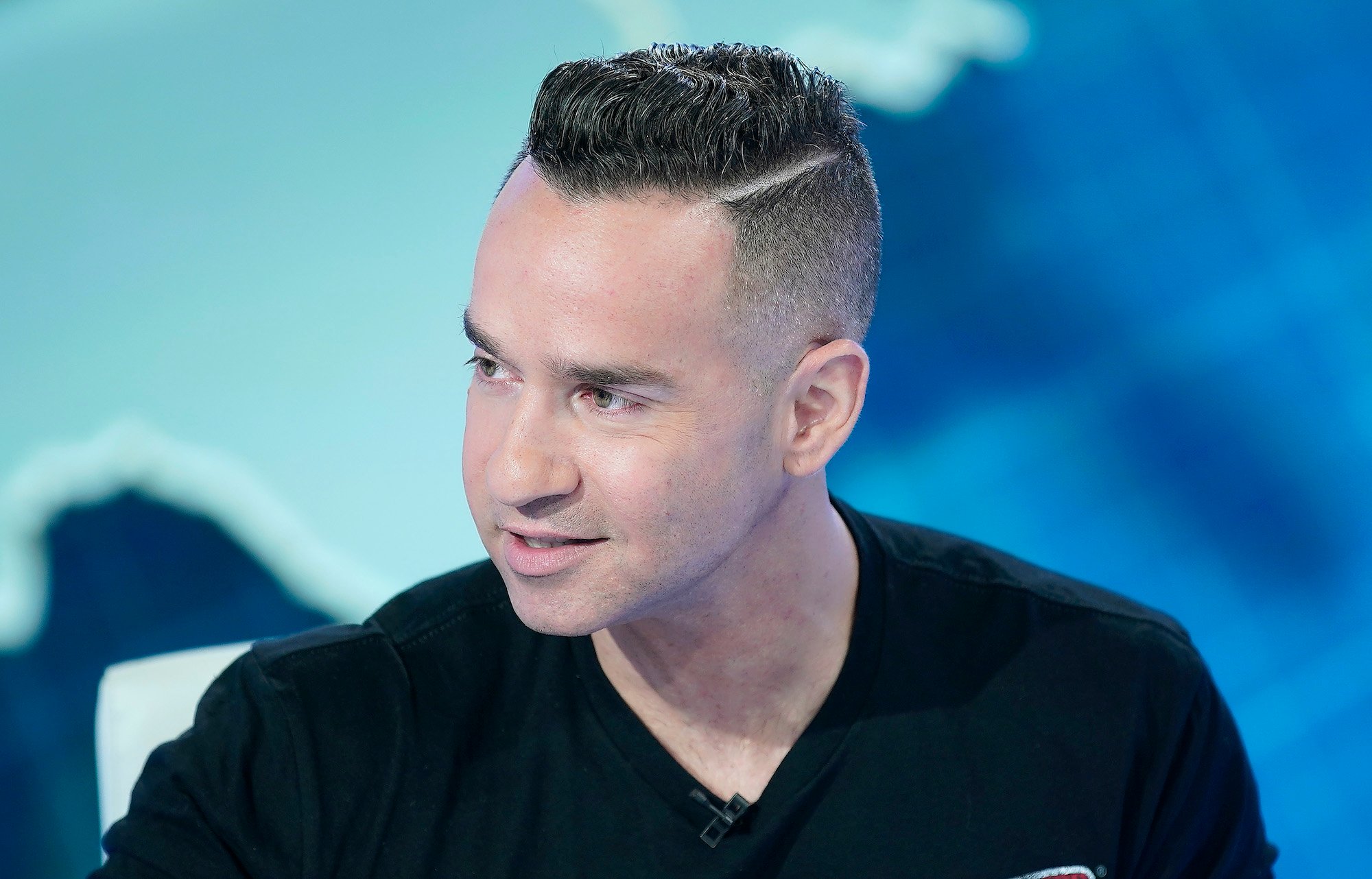 'The Situation' did more reality TV 
Like many of his roommates, Sorrentino worked on other reality TV shows after Jersey Shore ended.
Throughout 2012, Sorrentino had several guest roles on popular shows at the time. Sorrentino had a blink-or-you'll-miss-it cameo in Suburgatory. He played an ex-boyfriend of Dalia's who was DJing at a party. 
Sorrentino also appeared on the dating game show The Choice and Celebrity Big Brother. He came in fourth place during the show's 10th season. 
Mike Sorrentino struggled with addiction
During Sorrentino's appearance on Dancing With the Stars in 2010, he suffered an injury that left him with a prescription for pain medication. When he ran out of that prescription, things took a turn for the worse. 
"All I had to do was get dressed for a family function, and I couldn't do that," Sorrentino told The Associated Press in 2013. He recalled thinking: "'If I can't do that how am I going to continue?'"
Sorrentino admitted to using painkillers while filming for Jersey Shore. He sought help, but was unable to stick to a program for a while. After several attempts at going to rehab, Sorrentino finally stuck with treatment. December 2019 marked four years sober for the Jersey Shore star. 
The Sorrentino's got their own show 
In 2014, Sorrentino and his family had a reality series, The Sorrentinos. The show followed Sorrentino on his journey outside of Jersey Shore. Sorrentino's family, including his mother, Linda, brothers Marc and Frank, and sister Melissa were also part of the cast. 
"This next chapter of my life is about sobriety and family, and I'm stoked to take people on this journey with us," Sorrentino told Entertainment Weekly in 2014. The Sorrentinos only lasted for one season. 
'The Situation' faced tax fraud charges 
In 2014, Sorrentino and his brother Marc were charged with tax fraud. According to Market Watch, Sorrentino had not paid the taxes required from some $8.9 million he earned after becoming a famous MTV personality. 
To buck the system, Sorrentino allegedly funneled structured deposits totaling less than $10,000 into various bank accounts so that the government wouldn't pick up on them. Sorrentino also claimed luxury purchases as business expenses, according to the Chicago Tribune. 
Follow Lauren Anderson on Twitter. 
As a result of their crimes, Sorrentino's brother pleaded guilty and was sentenced to two years in prison. Later, Sorrentino served eight months in prison. His sentence was filmed during Jersey Shore: Family Vacation, with his release featured in season 3. 
When Jersey Shore: Family Vacation was announced, fans weren't sure if Sorrentino would be able to participate because of his legal issues. Fortunately for many fans, he returned for the reboot. 
Sorrentino's wedding to Lauren Pesce was captured on the reality series, as well as his court journey, and ultimately, his time served.
Now that Sorrentino has put his legal issues behind him, he will return for Jersey Shore: Family Vacation Season 4.