What Did Miley Cyrus Give Cody Simpson For His Birthday?
Miley Cyrus and Cody Simpson have been dating for several months now. Here's what she got him for his birthday in Jan. 2020.
The singer-songwriter couple of the moment is, undoubtedly, Miley Cyrus and Cody Simpson. The former Disney Channel star gave her significant other a couple of very nice gifts ahead of his recent birthday. Read on to learn more.
Miley Cyrus and Cody Simpson have been dating for months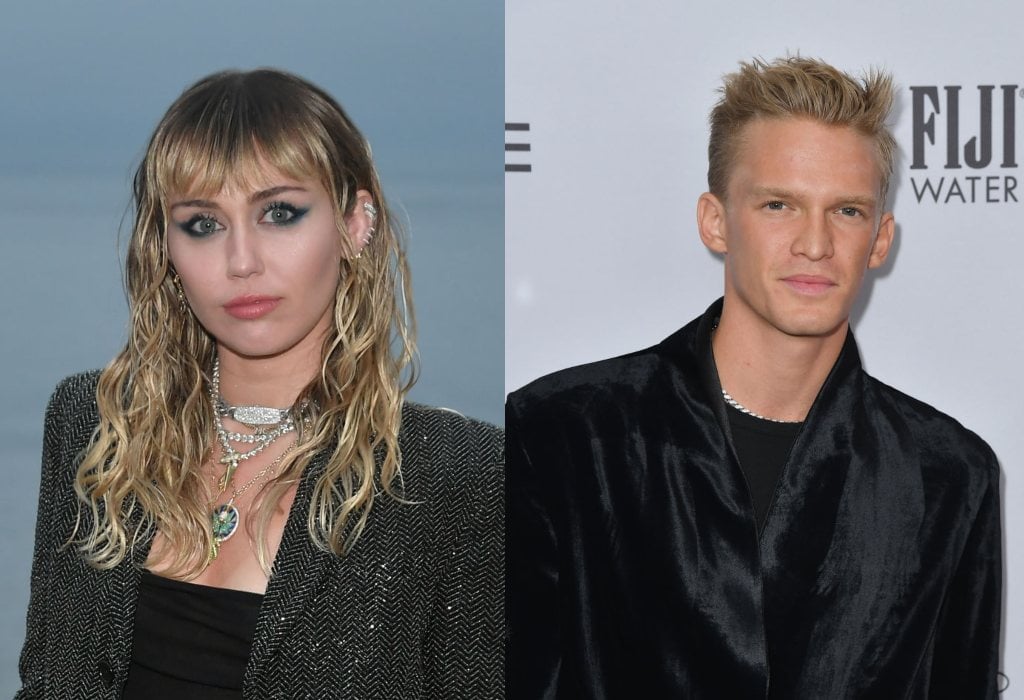 Cyrus and Simpson were first spotted together in Oct. 2019. After she was hounded by the paparazzi, the "Mother's Daughter" singer wrote on social media about how she "refuse[s] to [be a] recluse and "date" from home," explaining that she's "trying to just THRIVE/survive."
All of this came in the wake of Cyrus' separation from long-time love (and husband) Liam Hemsworth. She penned the single "Slide Away" about their breakup. Cyrus then briefly dated Kaitlynn Carter, who had also recently called it quits with her spouse, Brody Jenner.
They celebrated her birthday in December 2019
After her comments, Cyrus began to share more of her relationship with Simpson. They dressed up for Halloween, he stayed by her side while she recovered from tonsilitis surgery, and they even attended her brother's wedding together. And, of course, he was there for her birthday.
Cyrus turned 27 on Nov. 23, 2019. At the time, she was still recovering from her second surgery, this one on her vocal cords. Because of this, Cyrus was laying low, and on vocal rest. For her special day, Simpson shared a clip of the two as he sang to her, writing, "Happy birthday baby. Thanks for being you."
Cyrus said she wouldn't be with Simpson on his birthday
After spending some time over the holidays together, the next event in their lives was Simpson's 23rd birthday on Jan. 11, 2020 But unlike with Cyrus' birthday, the couple couldn't be together.
The former Hannah Montana star, who is gearing up for a number of festivals in 2020, shared a photo of the two in her Instagram Story. Clad in her recent uniform of jeans and a white tank top, Cyrus wrote over their selfie: "Won't be w[ith] the Prince on his bday so had to give him his present early!"
Here's what she got him
So what did Cyrus get her beau for his special day? She shared all of the gifts in her Instagram Story, but they can also be seen above, alongside Simpson's new book of poetry and prose, titled Prince Neptune, on Simpson's own Instagram.
According to Cyrus, she gave him the pocket watch and chain (right) for Christmas. Above that and the book is a doctor's bag with the words "Prince Neptune" on it. Cyrus writes, "ALL from [the] 1800s and inscribed with @princeneptunepoet trident."
Where is Simpson?
Clearly, Simpson loves his presents. But why couldn't she give them to him on his birthday? As it turns out, the Australian had somewhere to be. He sat front row at the Dsquared2 25th Anniversary Fashion Week show in Milan on Jan. 10, 2020.
As for Cyrus, she shared in her Instagram Story that she was having a "BIG DAY" and had "been productive as f***." Could that mean she's working on her long-awaited new album? Let's hope so.