What Did Taylor Swift Do Before Becoming Famous?
Taylor Swift has taken the music world by storm. She has an impressive net worth up in the $300 millions thanks to record-breaking album sales, sold-out concert performances, and a plethora of endorsement deals. Over the past ten years, she has built an enviable empire, one that has stood the test of time. Other artists come and go, but not Swift.
She's managed to not only keep her initial fanbase but grow it to insane proportions, all while banking on emotional songs about her ex-beaus.
But Swift wasn't always famous. Let's take a look at the Me! singers claim to fame.
Taylor Swift's parents got her started early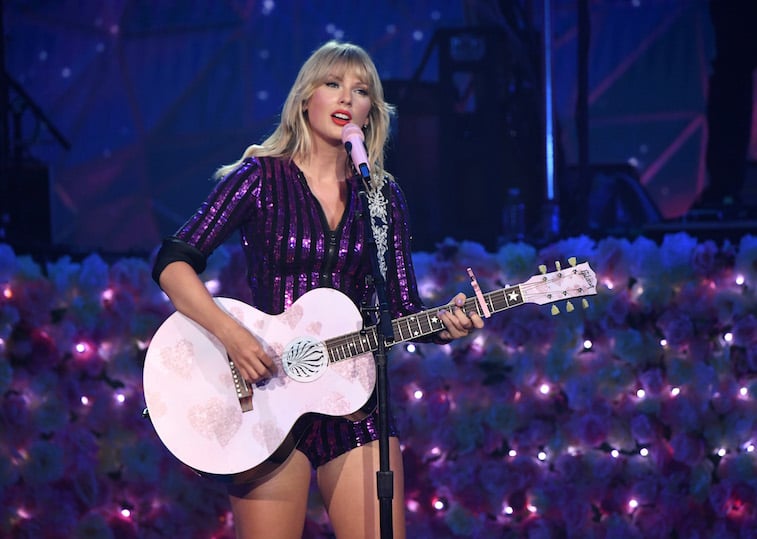 Swift was lucky enough to have amazing parents in her corner from the moment she was born. Andrea and Scott Swift knew their daughter was destined for greatness long before she was born.
Ever wonder where Swift's perfect first name came from? The Swift's gave her a gender-neutral name that would give her a one-up should she even consider a career in business.
Well, their hunch was almost dead on. Swift began to develop an interest in music, a twist that came as no surprise since her grandmother was a professional opera singer. Her parents wasted no time getting her on the fast track to fame. They set up a MySpace profile to gain visibility and did everything they could to market her to all the right people, in all the right places.
"The parents already had her MySpace and her website up and running. The mom and dad both have great marketing minds. I don't want to say fake it until you make it, but when you looked at her stuff, it was very professional even before she got her deal." – Rick Barker (Swift's previous manager)
How did Taylor Swift become famous?
Swift's parents weren't the only ones responsible for her ability to climb the fame ladder. Swift got started writing songs and playing guitar while she was a pre-teen. Then, when she was just 14 years old, the whole family relocated to Nashville so she could pursue her dreams of becoming a country performer.
After a few bumps in the road, Swift signed on with Big Machine Records. Three years after signing on, the songbirds first album dropped — Taylor Swift.
The album became an instant hit and even made it to the top 10 on the Billboard 200! Swift was a natural country singer, but she didn't stop there. Over the next few years, Swift's music transformed from being country-influenced to some of the best pop music around.
Now she's a household name with several awards and accolades under her belt including a controversial Grammy.
What did Swift do before becoming famous?
As Swift got into music when she was barely a teenager, she wasn't really old enough to do much. The "Shake it Off" singer has literally been working in the music industry ever since she was legally old enough to work in the United States. Without a doubt, she focused on her hobbies, playing guitar, singing, and songwriting.
Before Swift even hit the age of ten, she began lending her voice to a wide variety of local events, including county fairs and contests. At 11 years old, she sang "The Star-Spangled Banner" at a Philadelphia 76ers basketball game, a tremendous responsibility for such a young child.
The unforgettable experience is probably what inspired her to hop on the guitar at the age of 12. The next integral step that would help shape her into the musically inclined superstar that we all know and love today.