What Did Ted Danson's Wife Think About Him the First Time They Met?
Ted Danson is one of the most celebrated actors in television history. He is best known for playing Sam Malone on Cheers and D.B. Russell on CSI. These days, many fans can see him on The Good Place as the eccentric demon Michael.
Outside of his work, Danson is a married man. He has been with his wife since 1995 and she once shared that, since he is such a well-known star, she did have an interesting impression of him when they first met. Read on below to find out more about Danson's relationship with his wife.
Who is Ted Danson married to?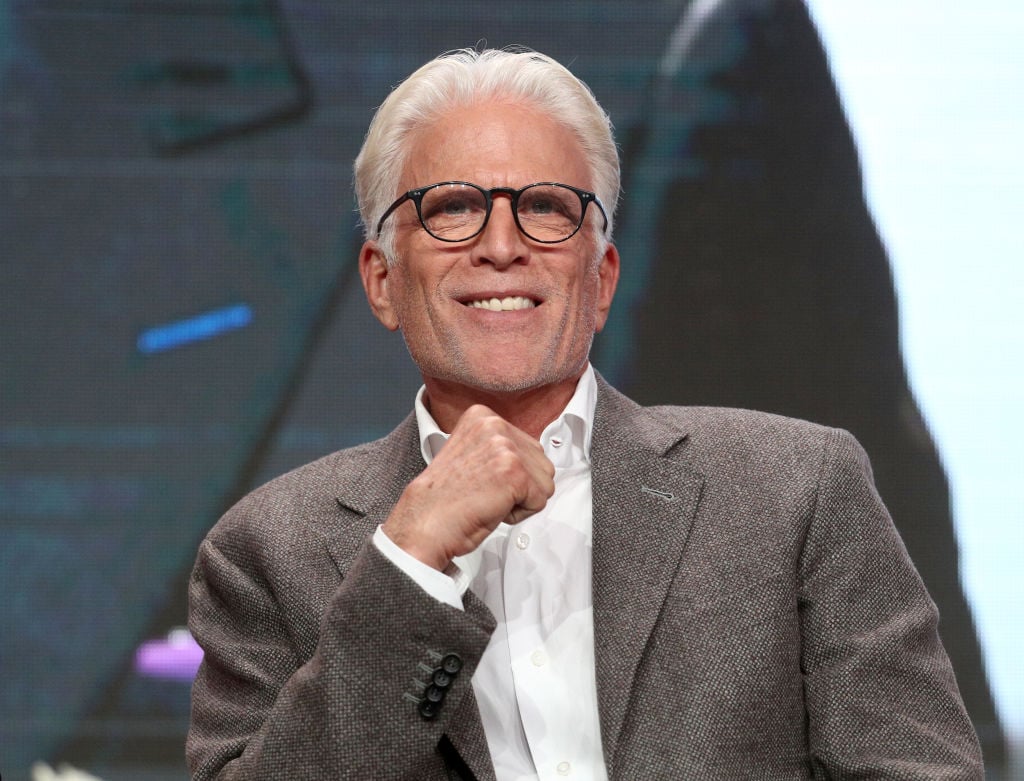 Ted Danson's wife is Academy Award-winning actress Mary Steenburgen.
Before meeting each other, though, they each had other public relationships. Ted Danson was first married to actress Randall "Randy" Gosch in 1970. They were together for five years before divorcing. Then, he married Casey Coates, whom he was with for sixteen years. While still with Coates, however, Danson cheated on his wife with Whoopi Goldberg, which ultimately led to their divorce in 1993.
Meanwhile, Mary Steenburgen married actor Malcolm McDowell in 1980, but they divorced officially in 1990.
Danson's and Steenburgen's previous relationships seemed to have taught them many lessons about life and love because the two of them married in 1995 and are still together today.
What did Ted Danson's wife think of him when they first met?
Danson and Steenburgen first met in 1993 on the set of their film Pontiac Moon. The two of them starred as a pair of husband and wife in the movie.
According to Steenburgen, when she got acquainted with Danson for the first time, he was sporting a strange new hairdo that he had gotten for a role. She recalled to CBS This Morning that she thought he was "the most ridiculous creature I've ever met in my entire life."
However, she was familiar with his character on Cheers. In the 1980s and 1990s, Steenburgen was going through traumatic events, such as her divorce from McDowell and her father's health problems, that she often watched Cheers to feel better. Danson's character was a flirty bartender, so Steenburgen thought that real-life Danson might have been like that too.
"I actually believed that he was sort of superficial and slick," she said, though she did later learn that he was a lot less "slick" than many people thought.
They actually fell in love while shooting a long canoe scene for Pontiac Moon. "We paddled in sync," Danson said in an interview with Closer. "We went out as friends and by the time we came back, we were in love."
What is Ted Danson's marriage like?
After the initial meeting, Danson and Steenburgen bonded and ended up becoming one of Hollywood's most long-lasting couples. Throughout the years, their marriage has not faded and they seem to always have sweet things to say about one another.
According to Danson, he still gets "nervous around her because I want to impress her." He also once shared with Us Weekly: "If I were to die, I can say, I know what it's like to be loved and to love."
Steenburgen said that her husband tells her that she is beautiful every day. Additionally, she told CBS This Morning: "It's just so rare that you meet somebody that you're endlessly fascinated by. And I am endlessly fascinated by him."
Even Danson's Good Place co-star Kristen Bell has witnessed that marriage is truly an amazing one. "It's almost intimidating spending time with Ted and Mary because of how solid and loving and connected they are," Bell told AARP. "Honestly, it's beautiful how they obsess over each other."