What Did Vinny Guadagnino Do Between 'Jersey Shore' and 'Jersey Shore: Family Vacation'?
Find out what Vinny Guadagnino did in between filming for 'Jersey Shore' and 'Jersey Shore: Family Vacation.'
Before Vinny Guadagnino became a famous Las Vegas stripper, he was the youngest roommate to be cast on MTV's reality series Jersey Shore. When Jersey Shore: Family Vacation was announced, Guadagnino made a triumphant return as the "Keto Guido."
Aside from embarking on his Keto journey, many fans wonder what else Guadagnino did between Jersey Shore and Jersey Shore: Family Vacation.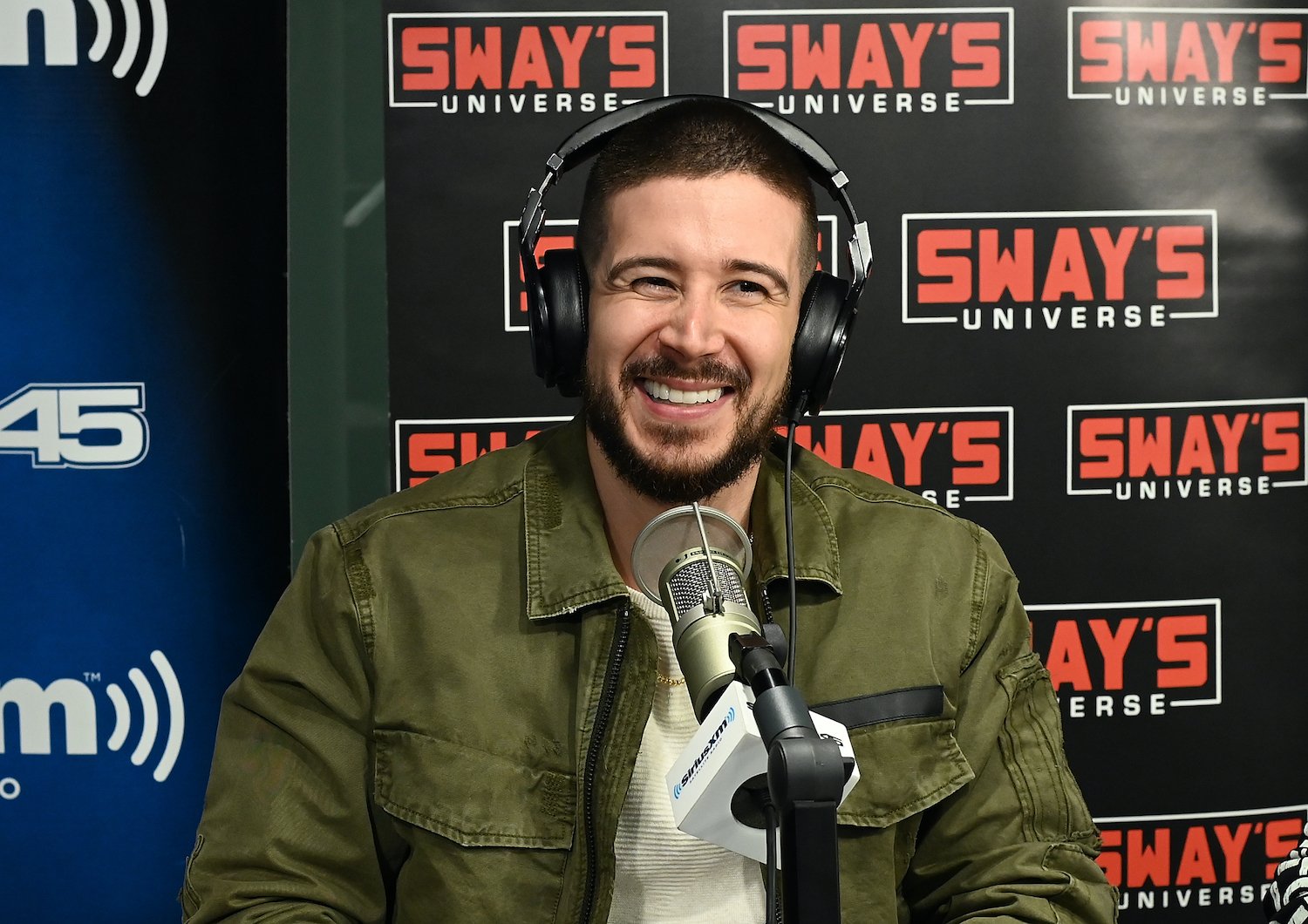 Vinny started a clothing line 
In 2011, Guadagnino started his first clothing line, I-HAV, which stands for I Have A Vision. Proceeds from the brand helped DoSomething.org, an organization that provides grants to schools so they can fund anti-bullying initiatives.
Today, Guadagnino has another clothing line, the Vinny G Collection. Many of the pieces Guadagnino is seen wearing on Jersey Shore: Family Vacation and Double Shot at Love are available for sale through his online store.
Vinny was on two other reality shows 
Like Pauly DelVecchio, Nicole "Snooki" Polizzi, and Jenni "JWoww" Farley, Guadagnino had a spinoff series thanks to the success of Jersey Shore.
The Show With Vinny was Guadagnino's take on a talk show. He and his family — including Uncle Nino — welcomed celebrities like Lil Wayne, Jenna Marbles, Mark Wahlberg, and Tyler, The Creator, into their Staten Island home for food and conversation.
"When these people come here, [they are] kind of like fish out of water," Guadagnino explained to New York Daily News. "The celebrities that get here, they're like, 'What the hell do you do on Staten Island?'" The Show With Vinny aired on May 2, 2013, and lasted for 11 episodes.
In 2016, Guadagnino and his mother, Paola, went filmed Vinny & Ma Eat America for the Cooking Channel. The mother-son duo traveled across the nation to consume various types of cuisine that weren't Italian.
Vinny guest-starred on other MTV shows 
When he was young, Guadagnino aspired to do stand up comedy and act. "People don't realize I've done a lot of comedy and improv," Guadagnino explained in an interview with the Las Vegas Review Journal regarding his residency with Chippendales.
Before he became a stripper, Guadagnino made guest appearances on shows like MTV's The Hard Times of RJ Berger and 90210. Guadagnino also made an appearance in Jersey Shore Shark Attack, a Syfy original movie.
Vinny became a published author 
In 2012, Guadagnino co-wrote and published a book with Samantha Rose titled Control The Crazy: My Plan To Stop Stressing, Avoid Drama, and Maintain Inner Cool. During his time on Jersey Shore, Guadagnino had to step out of the spotlight. He returned home for the sake of his mental health. To help his fans, Guadagnino wrote a book addressing how social anxiety has impacted his life and the techniques he uses to maintain his sanity. 
Follow Lauren Anderson on Twitter. 
Later, in 2019, Guadagnino published a cookbook titled The Keto Guido Cookbook: Delicious Recipes to Get Healthy and Look Great. 
Vinny became the 'Keto Guido' 
Guadagnino found out about the Keto diet "randomly" in 2015 while listening to Adam Carolla's podcast. "He had a fitness expert on there as a guest, Vinnie Tortorich. [He] started talking about this diet where you could get healthy and lose weight without giving up delicious things like bacon and butter," Guadagnino wrote in the introduction to The Keto Guido Cookbook. "Keto [has] definitely changed my life, and I want to help people change theirs, too."
Today, Guadagnino remains a regular on Jersey Shore: Family Vacation. He and DelVecchio also work on other MTV side projects, including Revenge Prank and Double Shot at Love Season 2.