What Dionne Warwick Has Revealed About Upcoming Gospel Duet With Dolly Parton
Dolly Parton and Dionne Warwick have a collaboration on the way. During an appearance on the Tamron Hall Show, Warwick revealed that she and Parton will have a gospel duet. While Parton is primarily known for her work in country music, she has also dabbled in gospel music and rock music.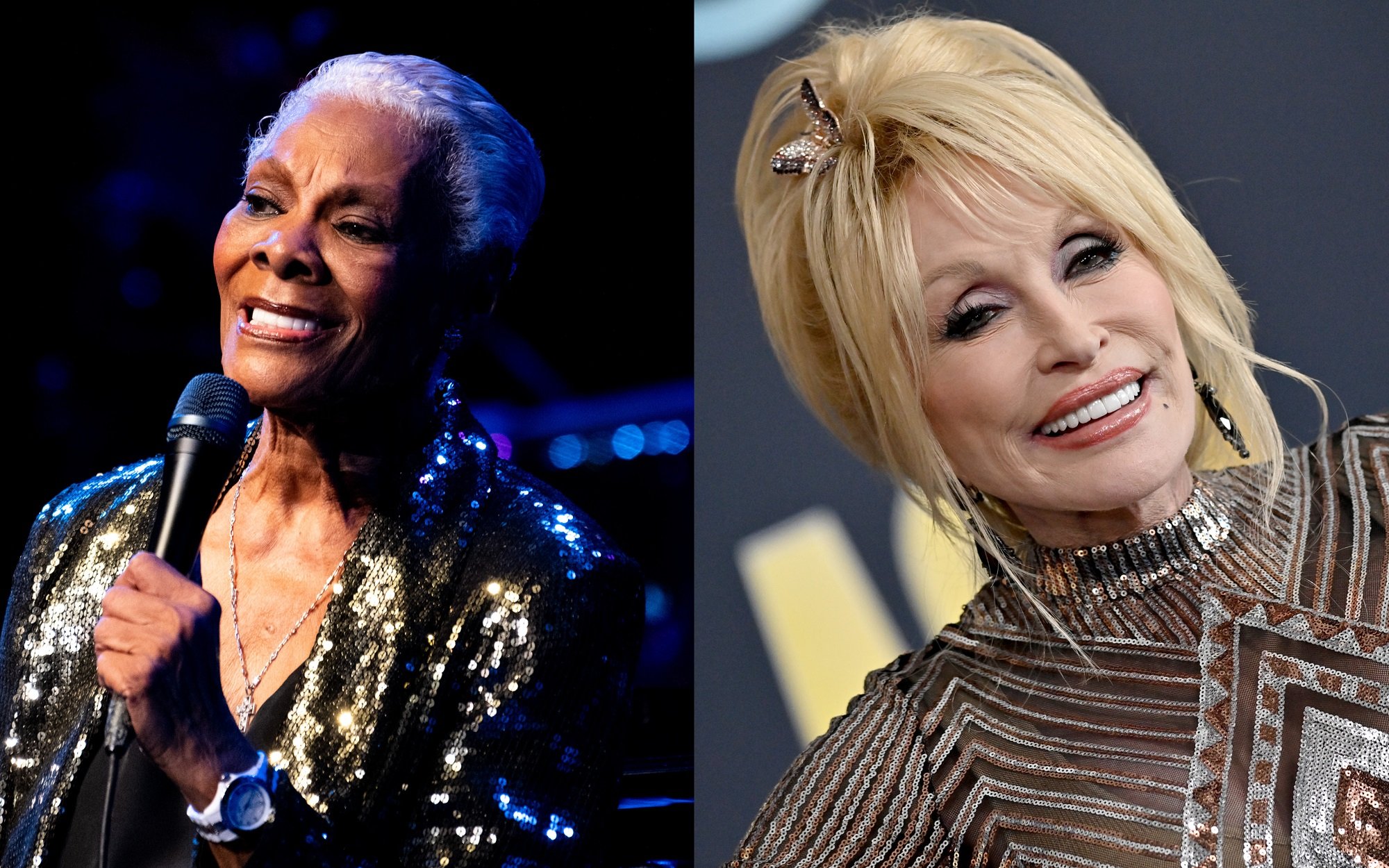 Dionne Warwick and Dolly Parton will collaborate together
On Jan. 3, Warwick appeared on the Tamron Hall Show. During the talk show appearance, Warwick revealed that she will have a gospel collaboration with Parton.
"Well, she sent me a song that she wanted me to record," Warwick explained. "And I said, 'OK, that sounds like a deal.'"
Warwick then revealed the song's name and that Parton wrote the upcoming song.
"And she's such a sweetheart. I know her. And she sent me another song. The one that we're going to be doing is a duet. It's a gospel song called 'Peace Like a River.' She wrote it. And I am very excited about this, I really am."
She continued, "I've done so many duets over the years, but this one's going to be very special."
Dionne Warwick has released gospel music before
Throughout her singing career, Warwick has been inducted into the Hollywood Walk of Fame and the R&B Music Hall of Fame. She has also been inducted into the Grammy Hall of Fame and won the Grammy Lifetime Achievement Award.
While Warwick is primarily known for her R&B music, she also has a history with gospel music. She started singing gospel music when she was a young child, as members of her family were part of a gospel group called the Drinkard Singers.
She later was a member of a gospel group called the Gospelaires for a short period of time.
"The Drinkard Singers consisted of my mother, her sisters and brothers who are my aunts and uncles. I never belonged to the Drinkard Singers. The only time I ever sang with them was during an occasion, like, when my aunt was sick and I'd fill in for her. I had my own gospel group known as the Gospelaires. We basically traveled in the Philadelphia/New Jersey area. We never went too far away from home," Warwick told Rolling Stone in 1968.
Warwick has released multiple gospel albums of her own. The Magic of Believing with the Drinkard Singers was released in 1968, and she released Why We Sing in 2008.
Dolly Parton also sings gospel music
Like Warwick, Parton is not known for solely her gospel music. However, she has released her own gospel songs including "The Seeker" and "Daddy Was an Old Time Preacher Man."
Parton has also covered popular gospel tracks and collaborated with other artists. In 2021, Parton collaborated with actor Leslie Jordan on the album Company's Comin'. On the album, the two released the song "Where the Soul Never Dies."
After Jordan's death, Parton appeared on the show Call Me Kat, in which Jordan starred, to pay tribute to the actor.
During her tribute, Parton sang the lyrics, "Dear friend, there'll be no sad farewell/ There'll be no tear-dimmed eyes/ Where all is peace and joy and love/ And the soul of man never dies."
"Now that's some lines from the song that you and I did together," Parton told Jordan in the tribute.