What Do Camilla Parker Bowles' Children Think of Prince Charles?
Although they are not in the spotlight as often as Prince William and Kate Middleton, we should remember that Prince Charles and Camilla Parker-Bowles are the future king and queen consort. The royal couple had known each other since 1970 when they met and began their love affair. Both ended up marrying someone else, only to carry on their affair and ultimately split from their respective spouses.
When they married in 2005, and each gained two stepchildren: Princes William and Harry, became the stepsons of Parker Bowles, and Prince Charles became the stepfather to Tom and Laura. We have often heard of the relationship between Prince William, Prince Harry, and Parker Bowles, but what many people don't know much about is what Parker Bowles' children think of Prince Charles. Let's take a look.
The relationship between Camilla Parker Bowles and Prince Charles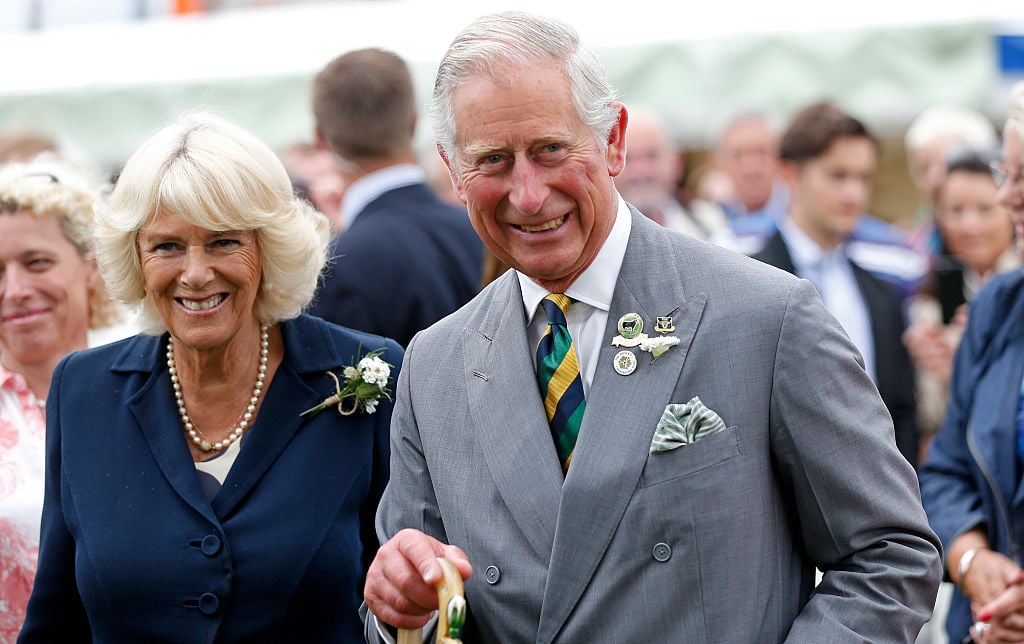 Parker Bowles and Prince Charles first made each other's acquaintance at a polo match, years before he met his first wife, Princess Diana. They eventually began dating and judging by recordings of a very seductive phone conversation between the two, they were extremely attracted to each other.
In 1973, Parker Bowles married Andrew Parker-Bowles, and the union lasted until 1995. Prince Charles went on to wed 19-year old Lady Diana Spencer on July 29th, 1981 in a ceremony that was not only as sumptuous as can be but was also watched by millions around the world. Prince Charles and Parker Bowles carried on an affair even when they were married to other people, and Princess Diana wasn't left in the dark.
At one point, Diana even confronted her husband's mistress, telling her: "I know what is going on between you and Charles." Camilla then asked Diana what more she wanted, to which Diana then reportedly said to her: "I want my husband."
Both couples ultimately divorced, and Prince Charles was free to pursue the woman he loved for so many years.
When did Prince Charles and Camilla Parker Bowles get married?
After Prince Charles and Princess Diana divorced in 1996, the relationship between the prince and Parker Bowles certainly did not end. They remained together and finally tied the knot in 2005. There were some members of the public who weren't too happy about the marriage, with one person even saying that Prince Charles should "never be king" if he were to marry Parker Bowles. Many years later, Prince Charles and Parker Bowles are still together to this day.
Do Princes William and Harry have a good relationship with Camilla Parker Bowles?
It may seem a bit ironic that Prince William and Prince Harry's father met Parker Bowles long before either of them were even born. Although they knew of her when they were children, they didn't actually meet her until much later. Naturally, the relationship didn't start off on the best foot, as the two young princes were somewhat resentful of their father's mistress since they were very close to their mother. Over the years, things got better, and after Prince Charles and Parker Bowles officially got married. Harry said in an interview that she "is a wonderful woman, and she has made our father very happy."
What do Camilla Parker Bowles' children think of Prince Charles?
So, how do Parker Bowles' children, Tom and Laura, feel about their extremely high-profile stepfather? Well, it looks like they are all just one big happy family, as Tom recently said in an interview that he as "always adored his stepfather," and that Prince Charles is a "kind and good and lovely man." As if those compliments weren't enough, Tom, who is also Prince Charles' godson also said that Prince Charles is a man of "warmth, intelligence, and humanity," and that he will make a "fantastic king."
Having a stepparent can be difficult, and Tom and Laura are in the unique situation that the entire world is watching. We are so happy that Parker Bowles' children adore and respect Prince Charles.